Digi's part-interest adds to sense of a convoluted Romanian exit for DT.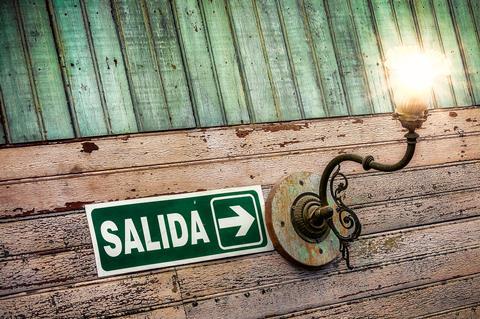 Deutsche Telekom (DT) rival Digi Communications was the latest player to be linked with a possible buyout of Group assets in problem-market Romania.
Business newspaper Ziarul Financiar claimed the Bucharest-based business, which competes with DT in Hungary and Romania, was interested in mopping up the network and spectrum assets of Telekom Romania Mobile Communications (TRMC).
It is apparently not attracted by the mobile operation's actual customer base, however. Digi – which holds around 50%-subscriber market share in the Romanian broadband and TV market, as well as a 12%-position in mobile – is said to hope that it can dodge a European Commission review of the transaction if it only buys select parts of TRMC.
TRMC's ownership is split between fixed-line operator Telekom Romania (TR) and DT-controlled Greek parent OTE Group (the majority owner, with 70%), and is Romania's third-largest mobile operator, behind Orange Romania and Vodafone Romania. TR is the number-two broadband and pay-TV player behind Digi Romania (also known as RCS & RDS).
DT "principal subsidiaries" and their affiliates, 31 December 2018
Subsidiary
DT shareholding
Major indirect investments

(subsidiary shareholding)

Sources: DT and Deutsche Telekomwatch.

Magenta Telekom

100%

–

Slovak Telekom

100%

–

Telekom Deutschland

100%

–

T‑Mobile Czech Republic

100%

–

T‑Mobile Poland

100%

–

T‑Systems

100%

Multiple in‑country units across Europe and elsewhere.

T‑Mobile Netherlands

75%

–

T‑Mobile US

65.41%

–

Magyar Telekom

59.72%

Makedonski Telekom (51%).

Hrvatski Telekom

51.14%

Crnogorski Telekom (76.53%).
HT

 

Mostar (39.1%).

OTE

45%

Telekom Romania (54.01%).
Telekom Romania Mobile Communications
(70%, with Telekom Romania owning the other 30%).
DT keen for Rexit, but breaking up is hard to do
DT is seen as a willing seller in Romania, with local interests continuing to drag on the slow-and-steady turnaround of its Europe segment, and the Group looking increasingly prepared to trim down its regional mega-network in a bid to tidy strategic inconsistencies, improve profitability, and preserve cash (especially as 5G auction and rollout costs ramp up, macro headaches persist, and US financial exposure increases). As a result, there has for more than a year been persistent speculation that Romania could drop off DT's regional map, with various buyers mooted (Deutsche Telekomwatch, #80, #84, and #86).
Taking the scalpel to its Romanian interests appears a complicated and multi-stage procedure, however. There have been strong suggestions that Orange will end up buying TR, but, despite previous reports suggesting the government has given a green light to the deal, the state's stance does not appear to have been finalised. As TR's minority shareholder, the government reportedly holds first right of refusal on OTE's 54.01%-stake in the wireline operator, so could hypothetically move to take full control itself or countenance Orange's purchase (either via an acquisition of just OTE's shares, or a full-package including those of the government, too). A dedicated, cross-government group was said to have begun discussions on its options in late-September 2019.
The lack of full integration between TR and TRMC adds further complexity, with Orange's prospective TR buyout meaning any buyer would have to be willing to work with the French operator, and reports suggesting that debt attached to TRMC (which has in the past been seen as a key obstacle to TR-TRMC amalgamation) will need tidying-up to clear up the path to a sale.
High-profile Bulgarian magnate Spas Roussev – part of the consortium that bought Telekom Albania from OTE earlier in 2019 – was previously mooted as interested in TRMC (Deutsche Telekomwatch, #80, #84, and #86), but no clear front-runner for the mobile business has emerged, and reports of Digi's partial interest suggests an even more complicated and piecemeal deal may need to be done, for DT and OTE to extricate themselves.
EE Mk II?
Considering these headaches, and DT's warm relationship with Orange, it does not seem unreasonable to think that it and OTE might end up choosing to (at least temporarily) remain vested in TRMC.
In his latest comments on the process in August 2019, Michael Tsamaz, Chief Executive of OTE, suggested the Greek operator was not absolutely set on a path to sell out of Romania, and that business improvement efforts were "steadily materialising" at TR and TRMC (Deutsche Telekomwatch, #86).
FY17

FY18

Change

Notes: * The Austrian revenue line was boosted by the UPC Austria buyout in Q3 FY18. DT has not restated data for previous periods.
DT's "Converged Leader" bracket also includes Crnogorski Telekom and Makedonski Telekom, but DT does not detail the financial contribution of either NatCo.
T‑Mobile Netherlands is excluded from the table as it is managed centrally by DT.
Sources: DT, Deutsche Telekomwatch.

Total revenue

€11,589m

€11,885m

2.6%

"Converged Leader" markets

Greece

€2,846m

€2,888m

1.5%

Hungary

€1,808m

€1,889m

4.5%

Austria *

€900m

€1,055m

17.2%

Croatia

€955m

€966m

1.2%

Slovakia

€748m

€761m

1.7%

"Converged Challenger" markets

 

 

Poland

€1,509m

€1,526m

1.1%

Czech Republic

€1,011m

€1,047m

3.6%

Romania

€972m

€933m

-4.0%