Share buybacks increase holdings in Hrvatski Telekom, Magyar Telekom, and OTE.
Group ends FY20 with a much-reduced 43.4% stake in T-Mobile US, but Bonn still calls management shots.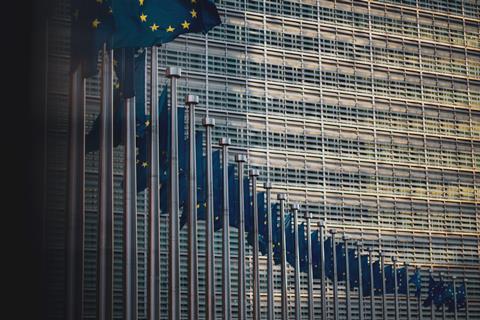 The inner pages of Deutsche Telekom's financial results for FY20 revealed some ownership changes (albeit modest ones) at three of the Group's principal subsidiaries in Europe.
In Greece, the German incumbent saw its OTE Group stake increase slightly, to 46.91%, as of 31 December 2020. It was 45.96% twelve months previously.
A share buyback programme implemented by OTE between February 2019 and January 2020, which saw nearly 9.8 million treasury shares taken out of circulation, largely accounted for Deutsche Telekom's increased holding.
Share buybacks by Hrvatski Telekom and Magyar Telekom meant Deutsche Telekom's stakes rose there too.
The changes were extremely modest, however, with Deutsche Telekom's holding crawling up to 51.71% at Hrvatski Telekom at the end of 2020 (51.42% a year before), and 60.49% (59.72%) at Magyar Telekom.
Bonn in the USA
It is on the other side of the Atlantic where the question of local ownership tweaking will be a major current consideration for the Group's leadership, however.
On completion of the Sprint–T-Mobile US merger in April 2020, Deutsche Telekom and partner SoftBank held approximately 43.6% and 24.7%, respectively, in the "New T-Mobile", with Deutsche Telekom retaining management control via a proxy agreement with the Japanese group. Other shareholders accounted for some 31.7%.
In June 2020, SoftBank and Deutsche Telekom agreed that SoftBank could sell nearly 200 million ordinary T-Mobile US shares, to raise cash, and in turn received call options from SoftBank for around 101 million T-Mobile US shares, thus maintaining its grip over the NatCo. The options can be exercised until 22 June 2024, but will likely cost Deutsche Telekom several billion dollars to enact.
As of 31 December 2020, Deutsche Telekom owned around 43.4% of T-Mobile US, with SoftBank holding 8.6% of its equity. The remaining 48% was in free float. Deutsche Telekom's voting rights totalled around 52.3% in T-Mobile US at the end of 2020.

Ken has been writing about developments in the fixed and mobile markets for over twenty years. He has been a contributor to TelcoTitans since 2015.