Germany will be tenth market to deploy the self-service customer care app.
OneApp is key product in the Group's IT harmonisation programme.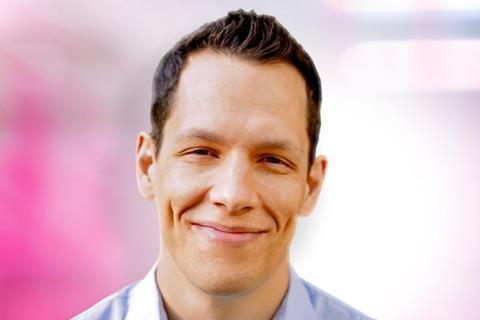 Deutsche Telekom (DT) plans to launch its OneApp customer self-service application in Germany by the end of this year.
The centrally developed app has been rolled out across nine of DT's ten NatCos in Europe, and 65% of the operator's customer base is "opening the app every month", according to Jonathan Abrahamson, Senior Vice-President of Product & Digital at DT.
He was speaking on a panel discussion about becoming a "tech-driven telco" at the recent TM Forum Digital Transformation World Series and flagged OneApp as a success in DT's efforts to establish common apps and development frameworks that can be reused across the Group.
" Building apps isn't difficult, but building apps on a telco stack is actually quite difficult. Trying to do that eleven times across eleven countries would have been much more heavy lifting than doing it once and having a single code base … developed once and deployed across the Group. "

— Abrahamson.
The critical part for making the app work in each market is having a common framework, he explained. "Every NatCo has a different [OSS and BSS] stack. So that abstraction is required and it can't happen without that", he said.
DT uses TM Forum's Open API framework.
DT's Oneupmanship
OneApp was launched in May 2018 and is one of the products DT has developed based on the Group's harmonised application programming interface layer (also known as 'HAL'), which is linked in with the TM Forum's Open API scheme.
During DT's recent Capital Markets Day, one of the video presentations highlighted OneXP, described as a "centrally developed experience ecosystem" of products, capabilities, and platforms, which appears to be the latest evolution of the programme. OneXP is built on a "harmonised set of APIs and microservices" connected to various NatCo systems. Products include OneApp, OneShop, OneBB (broadband), OneTV, OneCampaign, and OneMind. This ecosystem was said to "power 30% of new products and services activations".
API-driven growth
Abrahamson said it was a "happy coincidence" that the API capabilities and frameworks DT has in place to support customer experience-focused products like OneApp can also be used to develop new propositions.
DT exposes APIs to enable front-end systems and applications, to "drive our core services, platforms, and touchpoints, but the same capabilities can be harmonised and exposed beyond the core for potentially non-telco partnerships that we now look towards developing", he said.
Abrahamson also shared some insight into DT's efforts over the last couple of years to morph itself into more of a "techco" than a traditional telco. He said it was important to have the right talent, but also to get commercial and IT teams working more closely together and understanding each other.
He recalled a recent workshop with colleagues in Poland where the CTIO was talking about "customer journey mapping" and the CMO was talking about "IT architecture" and said that it was a "beautiful thing from a product point of view".
"Getting to the point where we have technology and commercial colleagues finishing each other's sentences is ultimately where we want to end up", he said.

Michelle Donegan is an experienced telecoms writer and has been contributing as a reporter and news analyst for TelcoTitans since July 2020.