Choi highlights importance of end-to-end service orchestration and automation… but accuses some open-source industry bodies of work duplication and low ambition.
Resistance to disaggregation from established vendors still a problem… but promise of new business models, lower TCO, and faster time-to-market convince DT that software journey is necessary.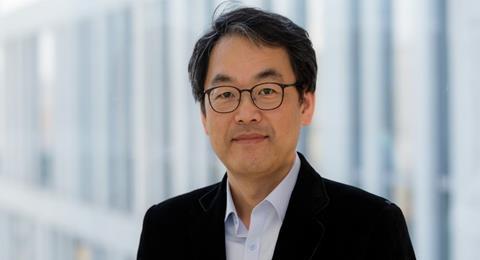 Dr. Alex Jinsung Choi, Head of Strategy & Technology Innovation at Deutsche Telekom (DT), outlined compelling reasons why the German incumbent needed to become a "software-defined telco", but did not shy away from referencing challenges and obstacles that threaten to derail the journey.
Speaking on a webinar yesterday hosted by the Open Networking Foundation (ONF), of which DT is a platinum member (Deutsche Telekomwatch, #66 and passim), Choi gave a big-picture vision of DT as a transformed telco with all the accompanying accoutrements of service agility, customer centricity, and more cost‑efficient units of production. As a software-defined telco, said Choi, DT will have a network "optimised" for time-to-market.
The new network architecture, he explained, will be fully based on "cloud, disaggregation, orchestration and — last but not least — open APIs".
The title of Choi's keynote, "Open platform based 5G — on the road to the software telco", inevitably steered the presentation towards how the provisioning of next-gen services might benefit from new ways of doing things. He noted that "end-to-end quality of service is becoming more and more important in the 5G era", especially as network‑slicing for enterprise customers — based on standalone 5G — is now becoming the "centre of [industry] attention".
For this to happen, Choi emphasised that telcos must have orchestration control across diverse network components, including the radio access network (RAN), transport, the network core, and the cloud. "To manage all these elements together", said Choi, "network automation is the only possible way".
To develop end-to-end orchestration and automation for 5G, DT is working closely with the Open Network Automation Platform (ONAP), a Linux‑based networking project in which the German incumbent is an active participant (Deutsche Telekomwatch, #58 and passim).
Mixed feelings about industry efforts
DT participates in a number of open-source industry bodies aimed at upending traditional supply chains by disaggregating software and general-purpose processing hardware through open APIs.
Aside from the ONF and ONAP, these include the O‑RAN Alliance, Open Compute Project, the Linux Foundation, and the Facebook‑backed Telecom Infra Project (TIP). (DT's increased involvement in TIP's OpenRAN Project Group comes primarily through a partnership forged by the O‑RAN Alliance and TIP in February 2020).
Despite Choi claiming to be broadly happy with these industry partnerships, it did not stop him from putting the boot in. "Some of the work by these multiple organisations actually overlap to some extent, so some level of harmony would be appreciated", he said.
More scathingly, Choi remarked that "many of the outputs" from these bodies — he did not name and shame — "were just for showcases and not telco-grade quality and reliability". Choi added that systems integrator support was necessary to make them telco-grade. On a more optimistic note, he claimed to be "very confident" that these issues could be resolved, provided the "open source community worked together".
It seems unlikely that Choi was dissing the O‑RAN Alliance, with which DT has had a lengthy and close association. He praised the Alliance's work in developing open interfaces between the DU (distributed unit) and radio unit (RU), which is aimed at loosening the grip of established and monolithic vendors on the RAN market.
Bringing new and smaller players into the RAN market was essential, said Choi, if the pace of innovation was to be accelerated. He accused the "handful of network vendors" left in the market, after a period of consolidation, as "staying in their comfort zone and afraid about rapid innovation".
Choi was hopeful that O‑RAN Alliance work, backed by heavyweight operators, will force the big suppliers to change their proprietary ways. "Most of the major telcos have already joined the O‑RAN community, and more are set to join in the near future", he said.
New business models
DT's software journey, indicated Choi, was being fuelled by the prospect of new telco business models.
"Open APIs are very important in two ways. First, we can import innovations from 'outside' to optimise our TCO and enhance our service. Second, we can publish innovations built within the telco to the outside. For example, what used to be telco-specific network capabilities, can be now opened up to third parties and packaged together with their services. This will create a new business model for telcos that was not available before."

— Choi.
Choi warned telcos, however, that that they needed to collaborate with one another on edge cloud computing if they are to achieve scale and avoid being elbowed out by others. "Hyperscalers have a global scale of fibre connections and data centres beyond the capabilities of any single telco in the world", he said.
He referred to the federated operator business model pursued by MobiledgeX, a DT edge compute spinout, as a useful one to follow if telcos are to secure a prominent place in the edge cloud value chain.
"We believe that edge cloud is the key control point for telcos. Telco business models used to be connectivity only, but edge computing enables new services and new business models. Other players can provide similar services, but we strongly believe telcos are the best ones [to provide them] due to proximity to customers."

— Choi.

Ken has been writing about developments in the fixed and mobile markets for over twenty years. He has been a contributor to TelcoTitans since 2015.