Group rounding up new posse of open transport suppliers under the TIP flag.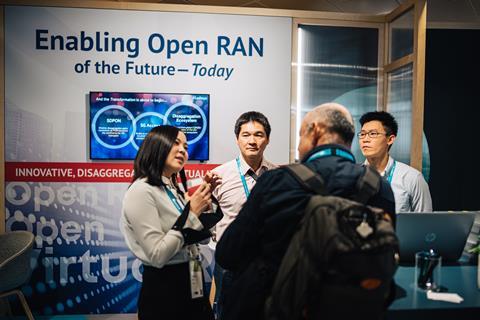 Telecom Infra Project's (TIP) Open Optical & Packet Transport (OOPT) project group, in which Deutsche Telekom (DT) is an active participant, announced further progress in unbundling what it calls "monolithic packet‑optical network technologies".
Following on from commercial availability of OOPT products Cassini, Galileo, and Voyager (Deutsche Telekomwatch, #77), OOPT declared that Phoenix — billed as a high‑capacity, disaggregated, and open optical transponder — is now generally available.
Phoenix is the outcome of a project that is said to have kicked off in June 2019. The system was first flagged publicly at late‑2019's TIP Summit, when introduced under the name "Apollo". The offering is described as an open white‑box L0/L1 transponder that operators can deploy on top of, or together with, their existing line systems to increase capacity of optical networks. It is based on disaggregated hardware and software components with 400G line interfaces. Earlier in 2020, TIP indicated Edgecore Networks and Wistron had agreed to develop the hardware for Phoenix.
DT and fellow OOPT backers NTT Communications, Telefónica Group, Telia Company, and Vodafone now plan to issue requests for information (RFI) to investigate general industry readiness to produce Phoenix‑based products. The aim is to be ready for commercial deployments in the first half of 2021.
The RFI is scheduled to be sent out during April 2020, and results are expected to be announced in June 2020. Further out, the aim is to be ready for lab and field trials in the October 2020–December 2020 quarter, and commercial deployments in the first half of 2021.
Víctor López Álvarez, Technology Expert at Telefónica and Co‑chair of OOPT, said in a TIP blog that Phoenix is based on an efficient design for metro, core, and data centre interconnection applications, and is "especially well suited for service providers… and content providers".
Speaking on an OOPT webinar, Anders Lindgren, Network Architect Expert at Telia, described Phoenix as a "pure optical transponder/muxponder for long‑distance and… high‑capacity [transport]" compared to the packet optical boxes created with the Cassini, Galileo, and Voyager projects. Low footprint and power consumption, zero‑touch provisioning, and pay‑as-you‑grow capabilities were among key facets highlighted by Lindgren.
OOPT on a roll
López Álvarez highlighted progress in other OOPT areas, such as:
Disaggregated Cell Site Gateways. The gateways' first specifications were published in 2018, and Telecom Italia, Telefónica, and Vodafone announced RFI results for the project at Mobile World Congress 2019. The chosen hardware suppliers were Alpha Networks, Delta Networks, and Edgecore. Software winners were ADVA Optical Networking, IP Infusion, and Volta Networks.
A recently launched OOPT sub‑group called Disaggregated Open Routers (DOR), which will "define, build, and deploy disaggregated IP/MPLS routers". Vodafone and Japanese operator KDDI are lead backers of the project. Vendors including ADVA, Delta, Exaware, Infinera, Ufispace, and Volta Networks are now said to be supporting the initiative.
Disaggregated Optical Systems — the sub‑group in which Phoenix sits. Regarding other products within the family, OOPT reported new developments around Cassini, a disaggregated and modular packet/optical transponder, with IP Infusion and the Open Networking Foundation announcing software support for Cassini deployments. TIP said Edgecore has developed a Cassini‑based transponder and the product has been tested by Telefónica Peru.
GNPy, which is described as an open source library for building route planning and optimisation tools for multi‑vendor optical networks. It is a community effort involving partners such as Cisco Systems, Facebook, Juniper Networks, Microsoft, Orange, Politecnico di Torino, and Telia.
The CANDI, or "converged architecture for network disaggregation and integration", sub-group, launched in 2018, with Telefónica and NTT leading. Óscar González de Dios, Technology & Planning Expert, Transport & IP Networks at Telefónica, described the project as aiming to provide a layer of "glue" between other OOPT sub‑groups, in order to bring together end‑to-end architecture for OOPT use‑cases, demonstrations, and tests. It debuted its first proof‑of-concept (PoC) in October 2019 and a second PoC is planned for June 2020.
DT's TIP approach still something of a question mark
Deutsche Telekomwatch has previously pointed out that DT has had somewhat patchy participation across TIP projects.
At a high level, DT has been a prominent TIP player, filling the organisation's chair from 2017 to late‑2019, when Axel Clauberg exited the Group, and running a TIP Community Lab and Ecosystem Acceleration Centre in Germany (Deutsche Telekomwatch, #90 and passim).
However, the operator has not had a starring role in either of the two project groups that have arguably captured most attention within TIP: OOPT, where it has been involved but not been highly prominent; and the access network-focused OpenRAN, with DT's early wireless access disaggregation efforts focused on the more standardisation-focused O‑RAN Alliance (Deutsche Telekomwatch, #92). Nor was it named as a participant in the Open Core Network unit TIP announced earlier in 2020.
The impression is that, as the industry's supply chain dysfunction has come to the fore, TIP's momentum has become driven primarily by openness and disaggregation, rather than the broader disruption and innovation brief with which it was created. With this, some of the project groups where DT positioned itself appear to have been left in the slipstream, such as TIP's Edge Application Developer, Millimetre Wave Networks, and Wi‑Fi initiatives. The organisation's last TIP Summit, in November 2019, saw suggestions that the Millimetre Wave Networks group could pivot towards "open" solutions and partly integrate with OpenRAN.
There are signs DT is seeking to get its hands more dirty in TIP's openness-focused programmes. Beyond involvement in issuing RFIs for the Phoenix transponder, López Álvarez pointed to DT's expansion of its current TIP Community Lab as part of a trial of Disaggregated Cell Site Gateways. He also alluded to DT trials of OOPT technologies including Cassini, GNPy, and Phoenix.
DT takes a rain check on Open RAN Policy Coalition
Another hint of beneath-the-surface awkwardness around open network schemes for DT was the telco's noticeable absence from the list of backers behind the Open RAN Policy Coalition, a new lobbying group focused on steering US policy towards support for creating an environment where multi‑vendor network set‑ups will become a practical reality.
Seen by some as a US-focused political wing of the open RAN movement, the group used its opening declaration to call for greater network openness and flexibility in a post‑pandemic world. Beneath that, the message appears to be 'if you don't want Huawei Technologies domination, give us alternatives'.
The coalition comprises a mix of hyper-scalers, IT players, and emerging and mid‑sized telecoms suppliers eying opportunities around network transformation, as well as a pretty global group of operators such as AT&T, NTT, Verizon Communications, and Vodafone.
DT did not explain why it had not supported the body, but it would be tempting to conclude that T‑Mobile US' closeness to Europe's network vendor establishment of Ericsson and Nokia could have something to do with it.