DT's finance and human resources shared services unit builds process mining expertise with Celonis.
By 2025, DTSE aims to have machine learning-based recommendations for "Procure-to-Pay" process.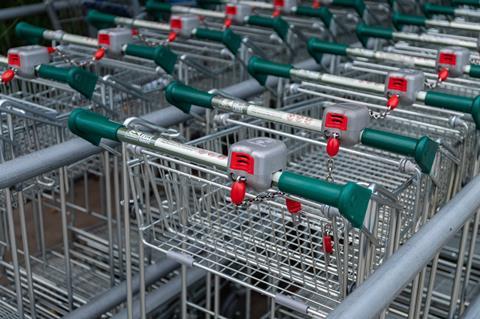 Deutsche Telekom Services Europe (DTSE), the Group's finance and human resources shared services division, is on a mission to adopt machine learning (ML)-driven recommendations by 2025 across its "Procure-to-Pay" functions. The move follows a successful process mining initiative aimed at delivering cost-efficient, high-quality services to support DT's investment plans.
DTSE overhauled the Procure-to-Pay function — which handles all the processes involved in buying, from the technical sourcing to order management to payment — with the help of process mining provider Celonis. As part of the two-year project, DTSE established a Centre of Excellence for Process Mining that will help other areas of the business unit use the process mining capabilities and support its plans for ML (Deutsche Telekomwatch, #95).
DTSE works with vast amounts of data. Procure-to-Pay alone processes two million order items and nine million invoices per year. Celonis' process mining technology gives DTSE visibility into the process flows across multiple data sources, including Salesforce and SAP Ariba. With a clear overview of all the processes, DTSE can more easily spot and fix inefficiencies, such as duplicate payments. The project is said to have helped DTSE save more than €66m by increasing cash discounts, avoiding duplicate payments, paying invoices on time, and enforcing contract penalties.
DTSE (formerly known as DeTeAccounting) is a subsidiary of the Group, created in 2016 to bring together finance and human resources functions into a single shared services organisation (Deutsche Telekomwatch, #51). DTSE has just over 3,600 employees across ten locations in four countries (Czech Republic, Germany, Romania, and Slovakia). The business unit has established Centres of Excellence for automation, digital signatures, mobile interaction, and process mining. Technologies that it is exploring or piloting include data analytics, machine learning, chat bots, and SAP S/4HANA-based transformation.
From predictive to prescriptive analytics
DTSE sees potential for further efficiencies from the use of ML, predictive analytics — and, eventually, prescriptive analytics. Speaking at Celonis' Celosphere Live 2020 virtual event earlier in 2020, Peter Tasev, Senior Vice-President of Procure-to-Pay at DTSE, said his team was working on "introducing machine learning components along our mass transaction processes" in a pilot phase, with the intention of "switching it live" in "summer". "So we are already entering the future", he said. Deutsche Telekomwatch has not yet been able to verify whether the project went live in summer 2020, as planned.
Building on the ML efforts, the next step is to introduce prescriptive analytics — that is, ML-based recommendations. The enterprise resource planning (ERP) system uses ML to make suggestions to users for what they should do when they input data. For accountants or buyers, the system would generate suggestions for actions, such as whether to approve an invoice or not. Tasev said he wants to see this capability in place by 2025. "This is our vision… to have each interaction with the ERP system providing us a suggestion… based on historical data, based on machine-learning logic", he said.
DTSE has already applied the Celonis process mining system to other functions, such as human resources and auditing and compliance. In future, it plans to expand the solution to additional areas, including: customer service; logistics and warehousing; order to case; plant maintenance; and product lifecycle.
In the bigger DT picture…
Tasev views DTSE's mission as being at one with the Group's high-level strategic aims for 2025. "Deutsche Telekom's targets are to simplify, digitise, and accelerate. And this is what we do at DTSE, utilising the newest technologies", he said.
For DTSE, Tavev said the unit's strategic goals for 2025 are to: have the "best customer experience"; "deliver high quality"; "engage employees"; "grow with innovations"; and "improve competitiveness". He noted that the company does not use outside consultancies for its IT innovation projects and relies on its own workforce, which enables employees to "grow with these innovations". "This is why we have a very highly motivated employees", he said.

Michelle Donegan is an experienced telecoms writer and has been contributing as a reporter and news analyst for TelcoTitans since July 2020.