Operator sets up antenna site near Munich to gain 5G standalone experience before commercial deployment.
Plans afoot to run 5G SA core network in Telekom cloud infrastructure.
Nemat views the tech as essential if network slicing and edge computing are to realise their full 5G potential.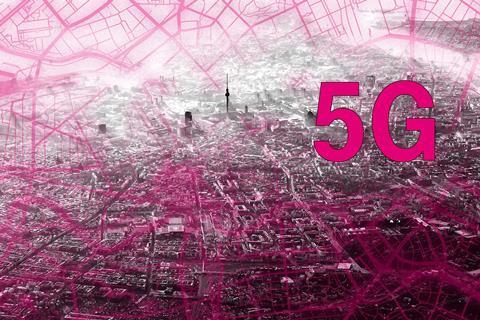 Deutsche Telekom, in what it described as the "next step" in 5G evolution, announced its first 5G standalone (5G SA) antenna site.
Located in the town of Garching near Munich, the intention is to connect the antenna into a 5G SA core network "soon". The core network will be implemented via Telekom cloud infrastructure.
As there are currently no terminals for customers that support 5G SA, German NatCo Telekom Deutschland is conducting tests with "special development software" on commercially available devices.
No mention was made of 5G SA suppliers on the radio side, although Telekom Deutschland uses is using both Ericsson and Huawei Technologies' radio access network (RAN) equipment for rollout of non-standalone 5G, which puts LTE as the 'anchor' core network.
Telekom Deutschland claims to cover 68% of Germany's population with its 5G signals.
Samsung in 5G SA mix
Ericsson might seem an obvious 5G SA antenna partner in Germany, particularly if political pressures force Huawei out of the country's 5G RAN market, but Group thinking is now leaning much more towards vendor diversification.
This was seen in the Czech Republic city of Pilsen, where Deutsche Telekom recently said it was using Samsung Networks' gear to trial 5G SA. The trial, which seems to be the first of its kind undertaken by the German incumbent, has purportedly verified the "possibilities and performance" of 5G SA multi-user, multiple-input, multiple-output (MIMO) technologies.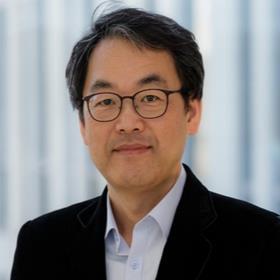 Alex Choi, SVP, Strategy & Technology Innovation at Deutsche Telekom, gave Samsung — which has been invariably overlooked by the Group in the past when it comes to the RAN — a thumbs up. "Together with strong partners", he said, "we are consistently introducing advanced technical capabilities into our network". In a LinkedIn post, Choi hailed Samsung Networks for its "great market leadership".
In August 2020, T‑Mobile US launched a commercial 5G SA network using the 600MHz frequency band (Deutsche Telekomwatch, #96). Cisco Systems and Nokia are core network suppliers, while Nokia and Ericsson supply radio kit.
Edge computing, network slicing
Deutsche Telekom pitches 5G SA as a "prerequisite for new deployment options". Claudia Nemat, Head of Technology & Innovation at Deutsche Telekom, said it was necessary if customers were to "take advantage of technologies, such as network slicing or edge computing, in the future".
Encouragingly, market research firm OpenSignal indicates that T‑Mobile US' 5G SA network shows significant latency improvements compared with non-standalone 5G — up to nearly 24% in urban areas, and a 21.6% improvement in rural locations.
Performance enhancements of this sort are clearly welcome, and should help deliver new services. Deutsche Telekom, for example, is understood to be preparing a launch of edge computing‑based TV services, as it begins to build out a new set of experiences for residential customers ahead of the Euro 2024 championship.
The project — part of a broader push by the Group to apply low‑latency network capabilities to entertainment services — has been driven by the Group's central Technology & Innovation department and is believed to encompass at least two markets (Germany and Poland).
At Telekom Deutschland, which has around 3.8 million TV customers, it is envisaged that cloudlet-based capabilities will be added to flagship offering MagentaTV, enabling users to customise viewing options for sports programming, and control content via their mobiles.

Ken has been writing about developments in the fixed and mobile markets for over twenty years. He has been a contributor to TelcoTitans since 2015.