Austria apparently in LTE-M prep phase.
Trials underway in Poland, Hungary.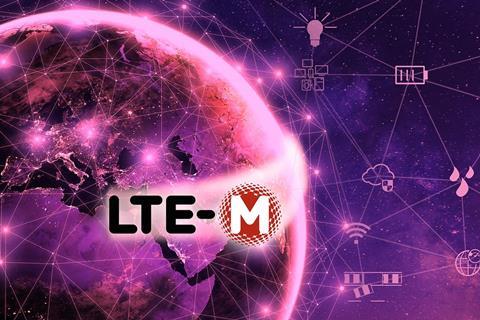 Tucked away in the middle of a blog extolling the virtues of LTE-M, Deutsche Telekom mentioned that pilot networks were underway in Hungary and Poland, and that the tech was "in preparation" in Austria.
Germany and the Netherlands are the Group's forerunner LTE-M markets, with nationwide coverage recently made available in both countries. LTE-M roaming coverage is nonetheless still confined to France and Belgium through partner Orange (Deutsche Telekomwatch, #95 and #96).
There are still some commercial LTE-M market gaps for Deutsche Telekom to fill in Europe, where it already has a nine-market Narrowband Internet of Things (NB-IoT) footprint and has indicated it will overlay LTE-M, to deepen its IoT portfolio. These include Croatia, Czech Republic, Greece, and Slovakia.
A game of bridge
The blog, in which LTE-M was strangely referred to as "new" — despite core 3GPP specifications for the technology being completed in March 2016, as part of Release 13 — wheeled out familiar arguments about its usefulness in broadening the addressable market for IoT, and acting as some sort of use-case "bridge" between NB-IoT and 'massive' IoT capability based on 5G networks.
Deutsche Telekom pitches NB-IoT as ideal for low-touch use-cases, such as metering, 'smart-buttons', and remote monitoring. According to Jens Olejak, Head of New Access Technologies at the operator, LTE-M will "gradually take over" IoT deployments that are currently supported by 2G/3G-based modules.
He added that LTE-M will "bridge the gap between massive and critical IoT", with applications in consumer electronics, healthcare, smart-home, and wearables. It will sit in the middle of "really simple NB-IoT use-cases with very little data and high-performance use-cases with loads of data [via] LTE and 5G".
Deutsche Telekom has been flagging preparations for LTE-M rollout since at least 2018, when T-Systems and incubation and innovation arm hub:raum teamed up on an LTE-M Prototyping programme for partners and customers (Deutsche Telekomwatch, #79). Initially, a launch of the technology was planned for mid-2019 across "several" European markets. Commercial rollout still appears confined to Germany and The Netherlands, however.

Ken has been writing about developments in the fixed and mobile markets for over twenty years. He has been a contributor to TelcoTitans since 2015.