DT furthers status as prolific corporate venture player and backer of potential supply chain disruptors.
Tie-up has echoes of Google's high-profile Loon initiative.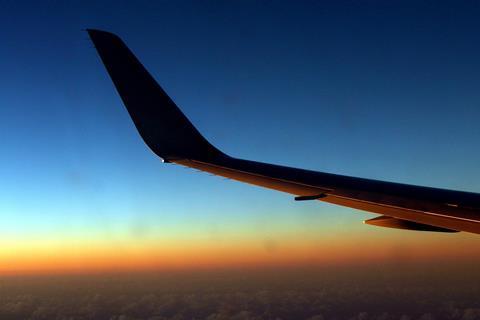 Deutsche Telekom (DT) has taken a minority stake in Isle of Man-registered aviation technology pioneer Stratospheric Platforms Ltd, Deutsche Telekomwatch can reveal.
The 31%-holding has been added to DT's Telekom Innovation Pool (TIP) – a family of "strategic" investments that include edge computing spinoff MobiledgeX, car-charging venture Comfortcharge, and enterprise networking collective ngena. It was routed through a vehicle within TIP called Sophia Invest, which was quietly set up by DT around 2016, but without any detail on its aims or focus.
DT's ties with Stratospheric Platforms look to extend back to at least the same year, when the Group began being referenced in the business' Articles of Association, and appears to have become a shareholder.
Former T-Mobile Netherlands Chief Technology Officer Rachid El Hattachi and Hrvatski Telekom (HT) Chief Financial Officer Daniel Daub had spells as Directors of the Isle of Man business during 2016 and 2017. Daub has sat on the Board of a UK-based subsidiary of Stratospheric Platforms, called Hydrogen Aircraft Services Ltd, since its incorporation in April 2016. At that time, Daub was DT's Vice-President of Equity & Innovation Controlling, with oversight of American and European businesses, before joining HT in 2017.
Neither DT nor Stratospheric Platforms responded to requests for more information on the tie-up.
Group looks into thin air for network gains
Stratospheric Platforms Director Peter Davidson is a Cambridge-based technology consultant who received attention in the early part of the decade in connection with the UK government-funded Stratospheric Particle Injection for Climate Engineering project. This planned to use tethered, high-altitude balloons to disperse particles into the stratosphere, to help counteract climate change, but reportedly hit trouble over internal intellectual property differences and regulatory concerns.
A series of recent patent filings by Davidson and other directors of Stratospheric Platforms indicate a current focus on using high-altitude craft for next-generation communications – reminiscent of Google's Loon project. A patent detailing delivery of data between "high altitude aerial platforms" and "ground-based or low altitude user equipment" was granted to Stratospheric Platforms in January 2019, with Davidson among named inventors.
Further, according to company filings, Stratospheric Platforms has a research and development relationship with German aviation research business Leichtwerk. Davidson and Leichtwerk Chief Executive Dr. Reiner Kickert jointly applied for a patent in 2016, focused on wing geometry of "unmanned high altitude aircraft operating above 15km", which would help deliver "information services at altitude, including telecommunications, observation, astronomical, and positioning services". Stratospheric Platforms' Articles of Association leaves scope for licensing of its technology by DT NatCos, with approval of the business' Board.
A new layer for Integrated Networks Strategy
DT has for several years been visibly interested in aviation technology as a driver of its Integrated Networks Strategy, pushing in-flight broadband services through its European Aviation Network partnership with Inmarsat, and tying with Airbus to explore edge-based media-sharing platforms for aircraft passengers (Deutsche Telekomwatch, #78).
Through prolific corporate investment arm Deutsche Telekom Capital Partners, which manages TIP, the telco has also been increasingly channelling financial backing to upstart vendors that promise to disrupt operators' supply chains and reduce procurement costs. As well as Stratospheric Platforms, DT has minority stakes in network infrastructure upstarts Affirmed Networks, BENOCS, and Rtbrick, among others.