Five tech startups selected for twelve-month programme.
Familiar R&D themes of edge computing and 'open' networks.
TIP's TEAC boss sees room for improvement in how smaller, new players might be onboarded into telecoms supplier ecosystems.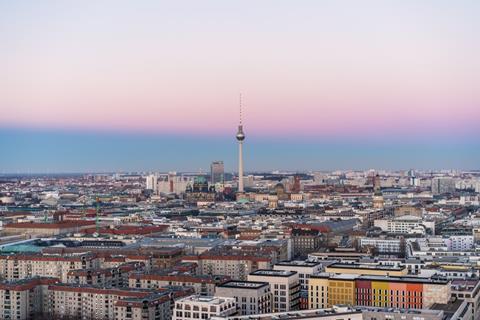 Deutsche Telekom (DT) unveiled the winners of the second Wave at its TIP Ecosystem Acceleration Centre (TEAC) in Berlin.
After a lengthy selection process, which apparently involved weighing up the pitches of some 120 startups from around the world, five were selected: EdgeInfra; ng-voice; Rapid.Space; Shoelace Wireless; and Swim.ai.
Research and development areas covered among the five include mobile edge compute and open networks (see table).
Alongside BT, SK Telecom (SKT), and others, DT is an enthusiastic supporter of the TEAC initiative — part of the wider Facebook-backed Telecom Infra Project, of which DT is a co-founding member — to try and diversify telecoms supplier ecosystems by lending startups a helping hand.
Winners of Wave 2 will co-work at the Berlin facilities of hub:raum, DT's tech incubator, over a 12-month period. There, they will be able to test various advanced technology platforms, including 5G and open compute, as well as receive mentoring. Opportunities to pitch to the "right" venture capitalists are also possible.
DT's Wave 1, initiated in April 2018, saw three startups take advantage of TEAC facilities in Berlin and Bonn (Deutsche Telekomwatch, #72).
Disaggregation and acceleration
In a recent interview with TelecomTV, Marina Traversari, TEAC's Global Programme Lead, said disaggregation — where engineering projects tend to be modular, so making completion and commercialisation of them within a short timescale more likely — was one way in which TEAC distinguished itself from other tech incubators.
"Acceleration is important", she insisted. "We really exist to enable a faster, fresher and more open approach to innovation, so speed is absolutely key, along with reach and opportunity. Those are our three keywords at the moment." 
Traversari indicated she was not entirely happy with the current TEAC set-up, however. One priority is to "strengthen the interplay" between TEACs run by different hosts: the ideas being that hosted startups can have an opportunity to collaborate with other centres.
Implementing procurement best practice for startups is another Traversari priority. "The process needs to be kept lean as most of them only have small teams, so it would be great if someone in the bigger telcos had a smaller team to assist", she said. Only then, she suggested, would it be possible to "fast track" the onboarding of startups.
DT is strategically close to the hosts of the other TEACs, holding a minority stake in the UK's BT Group and maintaining close technology links with South Korea's SKT.
SKT gearing up for Wave 3
SKT has already embarked on Wave 3 at its TEAC in Seoul. The deadline for applications was 30 June 2020, but no firm date — as far as Deutsche Telekomwatch can determine — has been given as to when the winners (a minimum of five) will be announced.
SKT primarily wants Wave 3 participants to develop applications using ultra-low latency, and network solutions that can improve infrastructure performance.
Drones and real-time cloud video overlay, for example, which require low latency, and the likes of cloud gaming and AR/VR (which need massive data processing) are areas of interest.
The operator is also interested in developing what it calls "non face-to-face services related to the post-COVID-19 era". Education, concerts, and e-sports are part of the Wave 3 brief.
On the network side, SKT is looking at tech for processing ultra-low latency data traffic, and network virtualisation based on OpenStack or Kubernetes.
TEAC Waves, June 2017–August 2020

TEAC

Winner

Focus

*No longer active TEAC participant.

Sources: TIP, BTwatch, Deutsche Telekomwatch, companies.

TEAC Germany Wave 2

(DT, August 2020)

Themes: mobile edge compute, open networks

Swim.ai

Open core network for building, managing, and operating continuous intelligence applications.

ng-voice

Cloud-native and standard-compliant IMS core.

EdgeInfra

Micro-datacentre and colocation services.

Shoelace Wireless

Android app to speeds up mobile internet by combining Wi-Fi and cellular networks.

Rapid.Space

Virtual private servers, content delivery network, IPv6.

TEAC UK Wave 3

(BT, January 2020)

Themes: edge computing; 5G private networks

DoubleMe

San Jose

Holographic mixed reality.

Ori Industries

London

Intelligent cloud and edge computing solution.

TEAC UK Wave 2

(BT, October 2018)

Themes: rural mobility; intent-based networks

Accelleran

Antwerp

Small cell network densification.

Tethir

Newcastle

Wireless backhaul.

TEAC South Korea Wave 2

(SK Telecom, September 2018)

AirHop

San Diego

Network automation and optimisation.

DevStack

Daejeon

OpenStack-based customised cloud environments.

Network Defines

Seoul

Peer-to-peer networks and blockchain.

TEAC Germany Wave 1

(Deutsche Telekom, April 2018)

Themes: better/cheaper connectivity; cloud-based network operation; network efficiency (e.g. energy, automation, planning)

Airrays

Dresden

Smart, MIMO antennas.

BISDN

Berlin

Open NFV architecture.

Imec-incubated

Belgium

Open, active phased-array antenna technology.

TEAC UK Wave 1

(BT, September 2017)

KETS Quantum

Bristol

Quantum security hardware.

Unmanned Life

London

Autonomy-as-a-service, e.g. drones.

Zeetta Networks

Bristol

Open networking platform.

TEAC South Korea Wave 1

(SK Telecom, September 2017)

KulCloud

Seongnam-si

Open 5G packet fronthaul capabilities.

Optella

Irvine

5G wireless optical network solution.

Transcelestial

Singapore

Fast, capacious laser communication utilising nano satellites.

TEAC France*

(Orange, June 2017)

Adipsys

Valbonne

Cloud Wi-Fi management.

Amarisoft

Paris

Open LTE software stack.

Athonet

Vicenza

LTE cloud software.

Horizon Computing

Rocquencourt

Data centre open hardware components.

Ken has been writing about developments in the fixed and mobile markets for over twenty years. He has been a contributor to TelcoTitans since 2015.