Reports indicate hundreds of employees remain in St. Petersburg, two months after software development was said to be moved elsewhere.
Russian employees offered alternative accommodation, but many remain working in the country.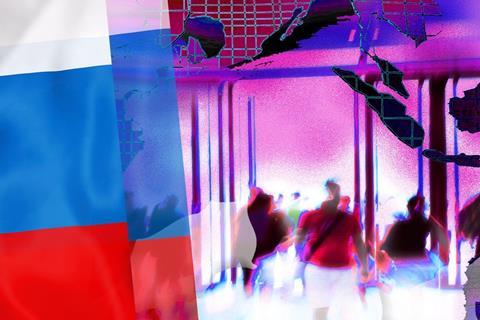 Deutsche Telekom was claimed to have a significant number of employees still working from St. Petersburg offices despite an apparent withdrawal from Russia two months ago.
Handelsblatt reported that Peter Leukert, Deutsche Telekom's Chief Information Officer, told employees most Russian colleagues are still working for the operator.
A Deutsche Telekom spokesperson told the outlet that although the "vast majority of services" are now provided from outside of Russian borders, the extraction of employees was a "complex process", and closing the Russian business was not likely to be a quick job.
The Group did not respond to requests for comment from TelcoTitans, and has been reluctant to divulge any firm dates on a full closure of its Russian operations.
An uncertain future
In emails sent at the beginning of the Ukraine war, Group Chief Technology & Innovation Officer Claudia Nemat assured colleagues that "our employees in Russia are safe at the moment and can work", Handelsblatt claimed. Deutsche Telekom employed approximately 2,000 workers in the country before the war began.
In April, Chief Executive Timotheus Höttges said "the majority" of Russian workers had taken up an offer to relocate. "This is a good solution because it is a humane solution", he said. At the time, Höttges described the St. Petersburg presence as "our former offices", seemingly indicating a more comprehensive withdrawal than is now being reported.
In late-April, WirtschaftsWoche claimed that around 400 employees had been put up in hotels in Antalya, Turkey. These were given 'trusted user' status, denoting authority to review the work of colleagues who have elected to remain in Russia, as part of the Group's security measures.

Joseph Purnell is a Staff Reporter for TelcoTitans, contributing telecoms news analysis since 2019 as part of the TelcoTitans Editorial team.