Group dismisses claims of a plan to scale up its Chinese presence off back of geopolitical manoeuvres.
Government's decision on 5G network suppliers could be imminent.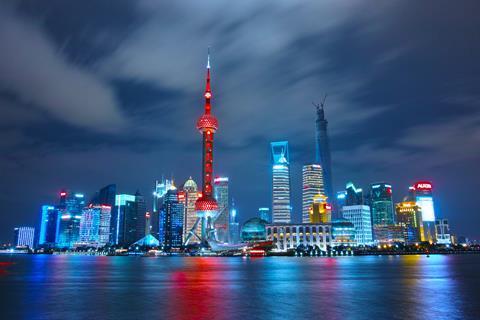 Deutsche Telekom (DT) provided a robust response to reports that it could enter China's mobile market on the back of a deal concocted by German Chancellor Angela Merkel.
"Deutsche Telekom has a clear focus on Europe and the USA. Everything else is nonsense", was the unequivocal answer from a DT spokesperson in response to a query from Deutsche Telekomwatch.
Reports of a possible foray into China appear to have originated from WirtschaftsWoche, which suggested that Merkel wants to help DT gain access to the mobile market in China as part of a deal that would also keep Germany's 5G market open to Huawei Technologies.
WirtschaftsWoche cited sources in Brussels as saying that Chinese officials have come up with an "eight-point anti-espionage agreement" to allay German security concerns over the use of telecoms equipment from China.
Germany has tended to be more wary than other countries of imposing an outright ban on China‑based equipment providers, despite pressure from the Trump administration to do so.
As soon as Wednesday, the coalition government could finally pass amendments to Germany's telecoms and IT security laws that would decide who gets access to the country's 5G market.
DT certainly seems to be betting on Germany taking a neutral stance on the Chinese supplier. Telekom Deutschland has signed contracts with Huawei and its other main supplier Ericsson to upgrade its radio access network from 4G to 5G, for example (Deutsche Telekomwatch, #95). At the same time, Timotheus Höttges, Chief Executive of DT, recently insisted that the Group is not overly dependent on Huawei (Deutsche Telekomwatch, #97).
DT not completely China-averse
While the Group may scoff at reports of an increased focus on China, it does have a limited track record of attempting to enter certain segments of the communications market there.
DT still has a presence in the country via T‑Systems P.R. China, which provides ICT solutions to Chinese and foreign multinationals. It manages data centres and cloud services in Beijing and Shanghai, and points-of-presence access in Beijing, Shanghai, and Hong Kong.
In previous years, DT also formed separate tie‑ups with China Mobile and China Unicom, two of China's mobile operators.
In 2015, it established a 50:50 joint venture with China Mobile, called Virtue Intelligent Network, which was described as an "internet of vehicles" (IoV) business in China Mobile's 2014 annual results statement. In 2018, China Mobile set up a new IoV venture, called China Mobile Intelligent Mobility Network (CMIM Network), which apparently integrated resources from Virtue Intelligent Network.
In early‑2017, DT also formed an Internet of Things (IoT) partnership with China Unicom that appeared set to provide IoT clients of T‑Systems with dedicated connectivity (Deutsche Telekomwatch, #70). Not much has been heard of the venture since then.

Anne Morris is a freelance journalist, editor and translator. She has been working as a reporter and news analyst for TelcoTitans since 2016.