Group said to be prepping auction of 40,600 masts with an €18 billion price tag attached.
Cellnex and American Tower reportedly putting together offers.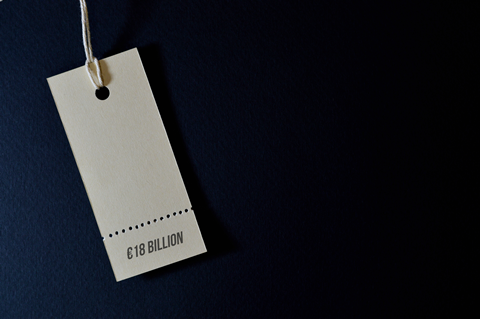 It is a tower-monetising option that Deutsche Telekom Chief Executive Timotheus Höttges once disparagingly described as "take the money and run". If media reports are correct, this is exactly what Höttges is now doing with GD Towers, the unit housing its Austrian and German network real estate.
According to Reuters, Deutsche Telekom — working alongside Goldman Sachs as an advisor — is setting in train an auction of the 40,600 masts owned and controlled by GD Towers. Unnamed sources cited by Reuters talked of an €18bn (£15bn) valuation, which is a sizeable jump from the €12.8bn valuation mooted by the Group last May.
The same sources added that Spain's Cellnex Telecom and American Tower Company, which acquired the tower division of Telefónica's Telxius subsidiary in a €7.7bn (£6.6bn) all-cash deal, were readying offers.
Since making his "take the money and run" comment, Höttges has noticeably softened his stance against a full sale. Speaking on the Group's latest earnings conference call for FY21, he said he wanted the "most juiciest deal" available, implying a thirst for hard cash. "I will not make bad deals… and I'm patient, like a cat", he added.
The benefit of an auction of course is that Höttges and his team do not need to get embroiled in complex M&A negotiations or have to navigate around any regulatory concerns that a new TowerCo might bring.
What about M&A?
M&A cannot be ruled out. A Deutsche Telekom spokesperson cited in the Reuters report indicated that the Group was still in the process of reviewing several options for the tower business.
TelcoTitans sought confirmation on this from Deutsche Telekom, as well as to check on the veracity of the Reuters report, but has yet to receive a response.
The Group, when it comes to forming an enlarged TowerCo, has appeared agnostic in the past regarding issues like ownership structure and control.
Höttges indicated on the FY21 call, however, that there was no need for Deutsche Telekom to enter any partnership negotiations meekly — Orange and Vodafone invariably get mentioned as candidates — and that he would not waver on value given the heft of GD Towers. "I want to see the money", he said.
Runners and riders
Cellnex, mentioned as a potential GD Towers buyer, is already the Group's senior partner on a tower venture in the Netherlands. It also collaborating with Deutsche Telekom Capital Partners on a European-focused Digital Infrastructure Vehicle investment fund (Deutsche Telekomwatch, #101).
Whether Cellnex, with its portfolio of 128,000 sites, has outgrown the possibility of a fuller tie-up with DT is another question, however. It overlaps with GD Towers in Austria.
American Tower, also mentioned in auction despatches, seems a surprise to TelcoTitans in the context of recent remarks made by Rodney Smith, Chief Financial Officer at the company.
Despite Smith professing enthusiasm for European M&A, he caveated that American Tower has competing — and perhaps higher priority — claims on its financial resources. Share buybacks is one, said Smith, while deleveraging is another
"To the extent that we do any M&A, we always run it up against share buybacks, and we'd like to do share buybacks", said Smith. He added that American Town had not gone down the share buyback route for "several years".
Moreover, following its recent $10.1bn (£7.7bn) acquisition of data centre company CoreSite, Smith noted that American Tower was at the "higher end" of leverage. "Once we get through that, we'll be looking at M&A opportunities and balancing that against share buybacks", he said.
At the moment, as Smith puts it, American Tower will keep its tower M&A powder dry — until something attractive crops up. Whether GD Towers fits into that category, with a price tag of €18 billion, remains to be seen.

Ken has been writing about developments in the fixed and mobile markets for over twenty years. He has been a contributor to TelcoTitans since 2015.