Three new data centres added to Pan-Net's Europe-wide footprint of 17.
Project manager Lazova flags DCs ready for "application onboarding" .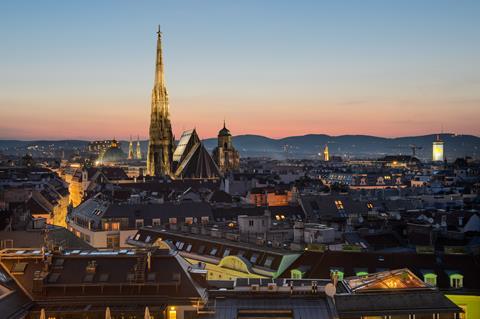 Deutsche Telekom Pan-Net, the Group's European shared platforms unit, expanded its data centre (DC) network into Austria, where it has bought live three centres.
Emilija Lazova, Business Excellence Programme Manager at Pan-Net, flagged the news via LinkedIn, and said the new centres have been readied for "application onboarding".
Two of the new DCs are based in Vienna, with the third in Salzburg. Lazova said Pan-Net's tally now stands at 17 DCs, with a footprint spanning nine European countries: Austria (3), Croatia (2), Germany (2), Greece (2), Hungary (2), Montenegro (2), North Macedonia (2), Poland (1), and Slovakia (1).
The move supports the Group's flagship Pan-European Network programme of platform consolidation across Europe (Deutsche Telekomwatch, #95), and "extends [its] offer of competing technology and genuine cloud" services into new territory. Lazova emphasised that the operating system is designed to help NatCos leap into the realms of "5G, Internet of Things, and edge computing".
Lazova said the new Austrian DCs are overlayed with a Common Infrastructure Team "cloud stack", based on Ubuntu-supplied software and OpenStack technology. It purportedly offers NatCos and other internal units greater "efficiency in infrastructure resource utilisation, operations and support, services development, or roll-out".
Pan-Net was launched by the operator in 2014 with the aim of enabling an 'under-the-hood' modernisation of European infrastructure as a means to harmonise service management and delivery within the Group's Europe segment. It has long been troubled by limitations in supplier technology, however, and its mandate has been scaled back (or "modified") after missing a 31 December 2018 deadline for "full" service migration (Deutsche Telekomwatch, #61, #67, #71, #74 and #87). Its objectives are now more selective and value-led, and is today subsumed within a wider International Technology & Services Delivery function within Deutsche Telekom's Technology & Innovation division (Deutsche Telekomwatch, #77).

Sam Patterson is a Staff Reporter for TelcoTitans, contributing telecoms news analysis since September 2020 as part of the TelcoTitans Editorial team.