TIP Ecosystem Acceleration Centre established on home turf.
Group expands effort to upend traditional infrastructure supply chains.
First three startups selected cover beamforming, network virtualisation, and phased-array antenna technology.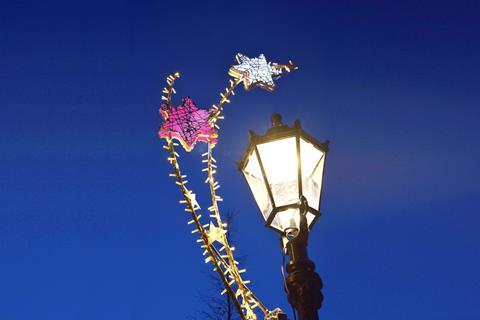 Deutsche Telekom (DT) collaborated with Facebook to launch a TIP Ecosystem Acceleration Centre (TEAC) in Germany.
Part of the wider Telecom Infra Project (DT), of which DT is a co‑founding member, TEACs are aimed at giving a helping hand to startups focused on network infrastructure innovation. This is an area, DT pointedly reiterated, in which the venture capital (VC) community is usually hesitant to invest (Deutsche Telekomwatch, #66).
Three startups initially joined the new centre, after making successful pitches to a panel of experts from DT, TIP, and Facebook.
• Eins, zwei, drei. First batch of startups to join DT's TEAC in Germany

Startup

Details

Source: DT and Deutsche Telekomwatch.

Airrays

Dresden-based startup focused on smart antennas with beamforming and tracing capabilities.

Berlin Institute for Software-Defined Networks

Developed a generic acceleration architecture for cost-effective scaling of virtualised infrastructure.

TBC (Offshoot from R&D at Imec, a Belgium-based innovation hub. Company name still pending as Deutsche Telekomwatch went to press.)

Team concentrated on interoperable 60GHz active phased-array antenna technology to enable carrier-grade outdoor links with off-the-shelf WiGig transceiver chips. 
TEAC your startups well
The three startups have gained access to what DT called the "latest" testing facilities for network infrastructure and hardware. DT's TEAC is not strictly a 'centre', however, comprising as it does testing facilities in Berlin and at the Group's headquarters in Bonn.
The trio can also benefit from collaboration and mentoring with DT's network engineers, as well as gain contact with "investors across the TEAC community".
TIP reported that a group of German investors, including Deutsche Telekom Capital Partners, the investment management arm of DT, had joined what it called a "global network" of TEAC investors in France, South Korea, and the UK. Together with Capnamic Ventures, Cinco Capital, Coparion, Freigeist, and High-Tech Gründerfonds, DTCP 'soft circled' €100m in VC funding for TEAC-related activities.
Paris, London, Seoul, Berlin
The opening of DT's TEAC comes on the heels of other similar centres, established in 2017, run by BT Group (London), Orange (Paris), and SK Telecom (Seoul).
TIP reckons that by bringing together the "key actors" — established operators, "cutting-edge" startups, and global and local investors — TEACs can establish the "necessary foundation to foster collaboration, accelerate trials, and bring deployable infrastructure solutions to the telecom industry".
The ultimate goal of the centres, in keeping with the wider TIP ethos, is to disrupt traditional supply chains through openness and generic hardware.
There is no sense that each TEAC works in isolation. To underline the point, Axel Clauberg, Vice‑President (VP) of Aggregation, Transport, IP & Infrastructure Cloud Architecture at DT, was on hand to support BT's TEAC opening in London (Deutsche Telekomwatch, #67). Clauberg (also TIP Chairman) sat on a panel judging several startups that were competing for support from BT's facility. It was not made clear if a BT executive returned the favour.
A coordinated approach among operators, to encourage innovative network infrastructure startups, bumps up the threat to traditional suppliers.
Cracking the open source code
DT has no doubt been captured by the 'open' lure of greater savings and control via disruption of traditional network suppliers, both via TIP and numerous other initiatives such as Open CORD, the Open Networking Foundation, OpenStack, and ORAN.
It has long been expressing desire to work with "new" suppliers on next-generation infrastructure and appears to be taking lessons from the automotive industry over ways to influence suppliers through concepts such as 'design-to-cost'.
For example, Uwe Janssen, VP, Innovation & Research at DT, recently vented frustration at "classical" vendors for being insufficiently innovative, flexible, and relevant as operators adopt software-defined networking and network functions virtualisation (Deutsche Telekomwatch, #61 and #65). The days of selecting operator-specific solutions from a tight circle of established suppliers, he pointedly noted, were "long gone". Janssen's view is that future network innovation will come mainly from industry consortia involving a broad base of tech firms, startups, and academia.
It remains to be seen whether DT and its fellow operators can bring these hopes to reality, but there is no doubt that they have to move beyond 'business-as-usual' and rethink their approaches to network development if they are to regain their mojo.