T-Labs looks to add a blockchain flavour to collaborations on digital identity.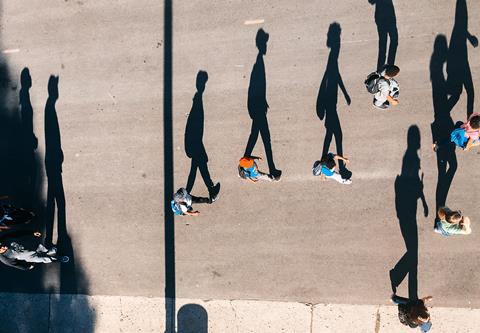 Deutsche Telekom (DT) research and development unit Telekom Innovation Labs (T‑Labs) was flagged as one of the founding members of a consortium behind a new project called "eIDAS ökosysteM Identity self‑sovereign" (EMIL), which aims to create an open ecosystem for digital identities based on blockchain technology.
EMIL is one of eleven projects participating in a six‑month competition, called Schaufenster Sichere Digitale Identitäten (secure digital identities showcase/SSDI). It comes under the remit of the Bundesministerium für Wirtschaft und Energie (Federal Ministry for Economic Affairs and Energy). According to consultancy targens, the consortium's leader, the project should move into a three‑year implementation phase once the competition is completed.
"Emil" is being used as the name of a fictional character representing the average citizen on which the project is focused.
Beyond T‑Labs and targens, other founding members of the project are Bosch, Fraunhofer Institute for Industrial Engineering, the city of Jena, Jolocom, msg Systems, and ZF Car eWallet. 0711 Digital, Nimbus, the city of Ulm, and YAEZ were named as associate partners.
Details are somewhat sketchy at present, but it appears that the objective is to standardise digital identities, prepare them for real‑life deployment, and develop new business models. It also seems that the aim is to use Self‑Sovereign Identity in alignment with eIDAS regulations, which are designed to harmonise e‑signatures across the European Union.
The project will explore three different use‑cases: a platform for central master data management; e‑government; and mobility. T‑Labs indicated in a LinkedIn post that it will be leading the "mobility services" project. targens said the city of Jena will bring its 'Smart Quartier' (smart neighbourhood) into the project to test the use of digital services in everyday life, including an integrated delivery service and a digital medical practice.
DT's search for identity
The EMIL project joins a plethora of DT digital identity and blockchain initiatives. For instance, the Group backs Verimi, a cross‑industry digital identity venture launched in Germany (Deutsche Telekomwatch, #72). Verimi is also a German partner for the GSM Association-backed Mobile Connect authentication system, which was launched in Germany by Telekom Deutschland and rivals Telefónica Deutschland and Vodafone Germany in 2019 (Deutsche Telekomwatch, #86). Furthermore, Verimi is compliant with the eIDAS regulations.
In addition, T‑Labs has been named as a founding steward of the Sovrin Foundation, a not‑for‑profit digital identity solutions initiative underpinned by hybrid distributed ledger technology. The unit has also been involved in development of an inter‑operator blockchain network announced by the wholesale divisions of DT, T‑Mobile US, Orange, and Telefónica earlier in 2020 (Deutsche Telekomwatch, #192).
Among the other SSDI projects, Telekom Deutschland is listed as an associated partner of the ONCE project for secure and convenient access to digital services, along with rivals Telefónica Deutschland and Vodafone Germany. T‑Labs is also an associate partner of the Self Sovereign Identity für Deutschland project, and T‑Systems is included in a consortium behind the PeopleID project. PeopleID, led by Verimi, aims to combine and align the "large number of specific ID solutions" produced by the market to date and make them interoperable.