Group's agile working frontrunner Deutsche Telekom IT to act as internal prototype for a new method of filling management positions.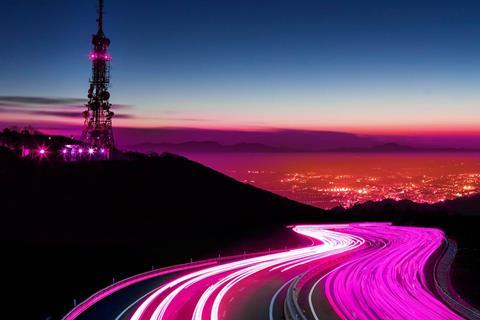 Deutsche Telekom IT, the Group's internal IT unit that sits within the Technology & Innovation domain of Claudia Nemat, plans to introduce a new approach to appointing senior staff: allowing employees in so-called 'people units' to pick their own boss.
According to a LinkedIn post by Alfred Lohbeck, Director of Human Resources at Deutsche Telekom IT, this new approach is to be adopted from 1 April 2021 with the aim of filling 260 management positions in Germany alone.
"We dare to do something new", Lohbeck wrote, in an indication of how novel this concept is for the Group, and said it forms part of the process to implement skills-based processes and structures within the organisation.
Deutsche Telekom IT employs about 10,000 IT specialists in 48 locations in Brazil, Czech Republic, Germany, Hungary, Poland, Russia, and Slovakia, and focuses on supporting Group business processes. The unit eschews what it describes as "conventional hierarchies", instead relying on "streamlined processes, innovative work methods, and a culture of trust". According to Lohbeck, around 40% of staff are based outside Germany.
People power
The new approach comes as part of a wider, three-year transformational process at Deutsche Telekom IT. Lohbeck told TelcoTitans that as part of this programme, the unit first updated processes through a new delivery model. The next phase focuses on developing a "new model for the line organisation". Overall, the unit is adopting what management consultants call a "helix" approach, whereby people and capability development are delineated from business priorities.
"We flattened our hierarchy by up to three levels internationally", he said. "With the new line organisation, we only have 'people leads' (people units)… [then] chapter leads (leading around 20 people leads in their chapter), and four 'senior coaches' (leading roughly about four to five chapter leads) in the Telekom IT leadership team.

"The line organisation will mainly consist of about 20 skills-based 'chapters' and is responsible for the development of highly skilled experts. Because of the separation of line and process organisation, a new role, 'people lead' was needed, whose main task is to develop the people in skill-based teams (people units). "

Lohbeck.
As this new organisation model was developed by the employees, "with the vision of more self-determination and responsibility of the employees, it was almost logical to also involve the staff directly in the selection process", Lohbeck added.
On LinkedIn, Lohbeck explained that each candidate has the opportunity to convince employees of his or her skills and leadership philosophy. Voting is then carried out anonymously online. Elections will take place when there is a requirement to fill newly created functions and positions.
He acknowledged that some might consider this to be a somewhat "daring experiment" — a view that was certainly reflected by multiple comments on his post. Many responses indicated interest in how this approach to filling management positions would play out over time, with requests for feedback once some experiences have been gathered.
People units comprise up to 25 employees and are part of larger 'chapters' — terminology typically associated with new agile working methods that DT is adopting throughout its business, with Telekom IT in the vanguard. Lohbeck indicated that the new process of filling management positions is based on Deutsche Telekom's Manifesto of Agile Work, which provides a framework for the Group.
Setting a trend?
Lohbeck also indicated on LinkedIn that the IT unit is acting as a "prototype", here, for the rest of the Group, which perhaps suggests that, if successful, the employee election strategy could be implemented in other areas of the business.
"We do not expect other units to follow this example, but we believe in our approach", he told TelcoTitans. "We have been sharing our gained knowledge and our experiences and we are getting a lot of positive feedback from the whole Telekom organisation. We are also receiving positive feedback from our employees. If other Telekom units want to adopt this process, they are highly welcome to do so and adapt it to their needs. It is not a one-size-fits-all solution".
The move by Telekom IT aligns with the Group's wider plan to provide its workers with an enhanced skill-set to underpin digital transformation. Vice-President for Digital Transformation Anna-Lena Bruné described the "skill transformation" agenda as "our main strategic programme for the next few years". She flagged a Group-wide effort to invest in new skills for leaders and employees, saying it forms one strand of the operator's current digital transformation "cycle" and is underpinned by a three-year "comprehensive framework".

Anne Morris is a freelance journalist, editor and translator. She has been working as a reporter and news analyst for TelcoTitans since 2016.