Group boasts of "record" Q3 results, but numbers shadowed by strategic and operational challenges.
Dividend trimmed to keep spend taps flowing and offset US and balance sheet pressures.
Capex guidance raised.
German broadband "softness" tackled.
Leadership looks forward to All-IP completion for German go-to-market.
Romanian difficulties continue: "all possibilities" still on table.
T‑Sys shape-shifts in apparent cash flow prop.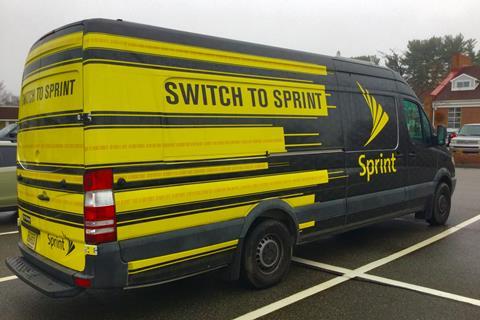 When scheduling Deutsche Telekom's (DT) third quarter (Q3 FY19) presentation — its last financial performance update during calendar 2019 — the Group's leadership would have been hoping to have cleared much of their to–do list for the twelve months and to have set themselves up for a fresh set of priorities in 2020.
It was not to be. The discussion was dominated by unfinished business and unrealised objectives — especially the ongoing uncertainty and delays being experienced in the effort to wrap up T‑Mobile US (TMUS) and Sprint's mega‑merger. An early Christmas present remains a possibility, as the accompanying legal battle with state authorities nears settlement or court proceedings — but even if so, many do not expect the deal to now complete until early‑2020.
Ever-effusive Chief Executive (CEO) Timotheus Höttges sought to inject some spark into the financial update, hailing Q3's numbers as representing the "best quarter [in] 15 years at Deutsche Telekom". Nonetheless, the ongoing muddiness stateside, and its implications for DT's investment planning, saw the Group announce a reduced, €0.60-per-share dividend for FY19, "deal or no deal". The move came despite an increase in FY19 earnings guidance and another set of strong TMUS results. Although with multiple moving parts, it was at least partly down to the cost of a 5G rollout acceleration by the American NatCo — part of an apparent choreographed display of aggression for both customers and authorities as the deal denouement nears (see separate report).
With Group net debt now north of €60bn, balance sheet pressure is clearly one of DT leadership's top concerns, and being exacerbated by the prospective Sprint merger (which will see TMUS ramp borrowing, but remain consolidated within DT — Deutsche Telekomwatch, #73). Regardless, DT is keeping the hammer down — it raised its guidance for FY19 capital expenditure (capex) and has plenty on its investment agenda for the coming twelve months, with 5G, fibre-to-the-home, and tower expansion initiatives yet to obviously get fully going.
DT's shares slipped on the dividend announcement, despite management seeking to sweeten the medicine by setting €0.60 as its new, higher medium-term floor for shareholder pay-outs, and again floating the prospect of asset sales to raise cash. It also had the cover provided by arch-rival Vodafone's announcement of a dividend "rebasing" in May 2019. Höttges sought to highlight the decision as a "very tough" one, and asserted that it "strikes the right balance… between the shareholder returns and prudent funding of the many attractive growth opportunities we have in our footprint".
Headline data: main cylinders firing
The positivity of Höttges' take on the Q3 performance was justifiable, when delving into DT's figures.
However, it did take some sifting to identify the exact data he had selected to claim that these were DT's best numbers for a decade-and-a-half. His comment that "out of five segments, three segments are growing [by] double digits, and the others are all positive", appeared a reference to DT's adjusted earnings before interest, taxation, depreciation, and amortisation after leases (EBITDA AL) for the FY so far (i.e. Q1–Q3). This ignored the Group Headquarters & Group Services segment, which is only internally-focused.
Out of the five divisions he referenced, Group Development, Systems Solutions, and the USA form the trio that have generated EBITDA AL growth of above 10% during this period, with Germany (+2.4%) and Europe (+5%) also contributing to the Group's momentum.
Deutsche Telekom, financial summary, Q2 FY19

Q2 FY18

Q2 FY19

Change

Notes: DT completed the takeover of UPC Austria on 31 July 2018 (i.e. during Q3 FY18) and sold Telekom Albania on 7 May 2019 (during Q2 FY19). Figures have not been adjusted for periods prior to those deals.

* Defined as "payouts for property, plant, and equipment and intangible assets excluding goodwill

** Before dividend payments and spectrum investment.

Sources: DT and Deutsche Telekomwatch.

Net revenue

€19,104m

€20,017m

4.8%

Germany

€5,101m

€5,141m

0.8%

US

€9,227m

€10,005m

8.4%

Europe

€2,952m

€2,982m

1.0%

Systems Solutions

€1,381m

€1,299m

-5.9%

Group Development

€397m

€540m

36.0%

GHSS

€46m

€49m

6.5%

EBITDA (adjusted)

€6,207m

€7,490m

20.7%

EBITDA margin

32.2%

32.4%

0.2pp

Cash capex **

€3,117m

€3,180m

2.0%

Free cash flow ***

€1,883m

€2,913m

54.7%
DT's Trans-Atlantic voyage
At the same time, there were some blots on the copybook and the sense was that despite the CEO's buoyancy, the DT engine is still not firing on all cylinders.
DT's growth remained largely dollar-denominated in Q3. Net revenue increased by 4.8%, to €20bn, but the USA was the only one of the major four DT segments to report significant growth (i.e. of above 1%). TMUS produced a 2%‑rise in total revenue when measured in its home currency, and the ongoing strengthening of the dollar versus the euro, seen since early‑2018, gave a further significant boost to its contribution. Translated to DT's report, TMUS delivered 8.4%‑growth. With net revenue of €10bn, the one-time Group laggard was less than €4m away from contributing half of DT's top line, and not that far from doubling net revenue from Germany (€5.1bn).
Similarly, TMUS was the primary mover on EBITDA. DT increased EBITDA AL by 5.4% to €6.5bn during Q3, with the American NatCo contributing €2.9bn at a growth rate of 7.9%. With TMUS raising its EBITDA guidance range for FY19 (from a €12.4bn mid‑point to €12.5bn), DT followed suit. However, Chief Financial Officer (CFO) Christian Illek was at pains to stress that the Group's guidance increase (of €200m, to €24.1bn) was only half-fed by the US change.
DT remains aggressive on spend as it bids to keep the American party going. Across the Group, capex is up 19.8% for FY19 so far, despite expectations of a "slight increase" for the fiscal year, when DT laid out guidance (Deutsche Telekomwatch, #81). Within this, TMUS remains the biggest spender, and both the American business and DT raised capex guidance for FY19 following Q3 (DT now forecasts spend of €12.9bn, against €12.7bn previously). DT's tweak appears nearly entirely USA-fuelled, at segment level. DT's main capex figures and projections exclude spectrum spend, which is being elevated by 5G auctions on both sides of the Atlantic.
Deutsche Telekom, capex and spectrum investment development, FY12–18.

DT's capital outlay has been considerable in the Timotheus Höttges era (from FY14 onwards) as the Group has increasingly turned to the USA to fuel growth and directed significant investment towards spectrum and network infrastructure. This strategy is set to continue into the 2020s, with TMUS laying the basis for a Sprint merger-charged 5G splurge — thus creating a delicate balancing act for Group leadership on spend strategy and credit ratings.

Past trend

Guidance / Ambition

Note: * On a pro forma basis, and excluding spectrum investment.

** At 1 January 2017, the Innovation, Telekom IT, and Technology functions that previously fell within the Germany, Europe, and Systems Solutions operating segments, were transferred into a separate Board department within Group Headquarters & Group Services (Technology & Innovation). This accounts for much of the dramatic capital expenditure change seen for FY17 at GHSS and SysSol, and accentuates Technology & Innovation's importance as a capex centre for DT.

*** At 1 January 2017, DT formed a new Group Development operating segment (and has since renamed it USA & Corporate Development). The segment has taken on oversight of several units and subsidiaries formerly assigned to other operating segments, such as T-Mobile Netherlands (previously in Europe) and Deutsche Funkturm (previously Germany). While responsible for managing T‑Mobile US, DT's USA figures are reported separately.

**** Group Development envisages a 17% compound annual growth rate in capex across FY17–FY21, if counting in the cost of network rollout by German infrastructure arm Deutsche Funkturm. This does not include USA capex.

Sources: DT and Deutsche Telekomwatch.

FY12

FY13

FY14

FY15

FY16

FY17

FY18

Change (12m)

FY19 *

FY17–FY21 *

Cash capex
(incl. spectrum)

€8,432m

€11,068m

€11,844m

€14,613m

€13,640m

€19,494m

€12,492m

-35.9%

Slight increase
(to €12.9bn)

Stable
ex-USA

Germany

€3,418m

€3,411m

€3,807m

€5,609m

€4,161m

€4,214m

€4,240m

0.6%

Stable

Stable

US

€2,560m

€3,279m

€5,072m

€6,381m

€5,855m

€11,932m

€4,661m

-60.9%

Increase

–

Europe

€1,698m

€3,661m

€2,101m

€1,652m

€2,764m

€1,874m

€1,887m

0.7%

Decrease

Stable

Systems Solutions**

€1,187m

€1,066m

€1,171m

€1,169m

€1,058m

€383m**

€462m**

20.6%

Strong decrease

Stable

GHSS**

€404m

€411m

€381m

€342m

€268m

€1,055m**

€1,078m**

7.3%

–

Stable

Group Development***

–

–

–

–

–

€290m

€271m

-6.6%

Strong increase

Stable ex-Deutsche Funkturm ****
DT content as content aggregator, despite convergence focus
With cash flow pressures to the fore, Höttges used the Q3 presentation to insist there was no change in DT's positioning on TV content acquisition, which comprises aggregating well‑known video-streaming platforms, reselling through partnerships, and acquiring some exclusive sports rights. "We have not changed our content strategy", he said. The approach remains conservative, but gives DT some flexibility to snap up content rights "opportunistically", on a case-by-case basis, if the operator thinks there is a chance of a good return and it "fits into the portfolio".
The CEO flagged Telekom Deutschland's (TDE) recently-refreshed MagentaSport channel as offering "attractive" rights in ice hockey and basketball. The NatCo recently agreed a five‑year sub‑licensing contract for exclusive rights to broadcast the EasyCredit Basketball Bundesliga, Germany's first division basketball league, with TV channel Sport1— a long‑time partner on the service (Deutsche Telekomwatch, #55, #73, and #88). Coverage will be both live and on‑demand, and delivered through the operator's MagentaTV IPTV platform, online, and to mobiles via the recently-rebranded MagentaSport app. Through collaboration with Sky Deutschland, MagentaSport can also show Bundesliga and UEFA football matches (Deutsche Telekomwatch, #80).
TDE also secured exclusive live broadcasting rights for all 51 matches of the 2024 UEFA European Championship in Germany. The financial details were not disclosed, but Höttges signalled he was interested in striking up distribution deals with other broadcasters, provided the price was "decent". With 5G usage likely to be widespread by 2024, Höttges reckoned the football event will enhance Germany's status as a tech leader.
The CEO said the aim was to increase the MagentaTV subscriber base in Germany to five million during FY20. It seems an ambitious target, given the service counted 3.54 million subscribers as of 30 September 2019, a modest climb from the 3.29 million reported twelve months previously.
M&A noise distracts at Europe, Group Development, and US
Behind DT's strong headline Q3 numbers was the progress with which each major segment is undergoing significant business change and seeking to meet Höttges' relentless drive for improvement. Background noise regarding M&A remained evident not just in the USA — but also at the Europe and Group Development segments, where divestments remain on the agenda. Operational change also dominates the storyline in Germany and Systems Solutions.
DT reassures with TMUS–Sprint stuck in the blocks: with TMUS, Q3 was another story of strong customer acquisition and retention gain, although the NatCo's ability to distract from M&A concerns is becoming harder, as the Sprint mega‑merger delay goes on. TMUS's revenue and EBITDA growth was driven, yet again, by the addition of one million-plus users to its key branded postpaid base during Q3 (+1.07 million), and maintenance of the NatCo's grip on churn (down to 1.0% among branded postpaid users, from 1.2% in Q3 FY18). The attention, however, was primarily on how the Sprint tie‑up drag affects DT and TMUS' top-level strategy. "Nobody was expecting that 2019 [would be] a year without a decision on the deal", noted Höttges, regretfully.
TDE regains its broadband footing, looks to FY20: the German NatCo inched back into forward gear on total revenue in Q3 (+0.6%), aided by a re‑acceleration of broadband net additions (a key area of focus during Q2's presentation). The NatCo expanded its base by 47,000, against 28,000 in Q2, and Illek promised that "we will stay focused on maintaining that momentum". Operationally, it was again evident that DT sees FY20 as a key turning point for its home-market business. TDE is due to finish the long process of migrating consumer lines to IP at the end of FY19, and during FY20 is therefore expecting to gain from significant reduction in the fixed‑line losses and broadband churn that have accompanied that process (if not, Höttges joked he was "going to kill somebody in the German organisation"). The end of the IP migration project may also feed into a ramp up in other long-awaited, large-scale capex projects, such as fibre-to-the-home and 5G rollout, and expansion of Deutsche Funkturm's (DFMG) tower network (Deutsche Telekomwatch, passim).
Deutsche Telekom, customer summary, Q2 FY19 ('000)

('000)

Q2 FY18

Q2 FY19

Change

Notes: DT completed the takeover of UPC Austria on 31 July 2018 (i.e. during Q3 FY18) and sold Telekom Albania on 7 May 2019 (during Q2 FY19). Figures have not been adjusted for periods prior to those deals.

* Defined by DT as "fixed network lines in operation, excluding lines for internal use and public telecoms

** Defined by DT as "broadband lines in operation, excluding lines for internal use and public telecoms", but including IP-based access lines.

Sources: DT and Deutsche Telekomwatch

Mobile subscribers

175,328

181,813

3.7%

Germany

43,646

45,598

4.5%

US

77,249

84,183

9.0%

Europe*

50,429

46,501

-7.8%

Group Development (TMNL)

4,004

5,531

38.1%

Fixed network lines*

27,962

27,598

-1.3%

Germany

18,809

17,996

-4.3%

Europe*

8,926

9,001

0.8%

Group Development (TMNL)

227

601

164.8%

Broadband retail lines**

20,024

20,871

4.2%

Germany

13,504

13,683

1.3%

Europe*

6,293

6,587

4.7%

Group Development (TMNL)

227

601

164.8%
T‑Sys morphs again as cash flow deadline looms: the situation at perennial restructurer T‑Systems (T‑Sys) remained as opaque as ever. Performance-wise, the segment appeared to be benefiting from the various savings initiatives being implemented under the business transformation programme. Despite falling revenue, it appears assured of meeting its headline FY19 target of earnings growth (Deutsche Telekomwatch, #74), having generated an 11%‑increase in EBITDA AL over the FY so far. However, the division's ultimate FY20 ambition of achieving positive free cash flow contribution is still in the balance. DT does not break out cash flow numbers for individual segments but as a rough guide, T‑Sys' adjusted operating loss, combined with capex, was €311m across Q1–Q3, down 18% from the same period in FY18. The suspicion remains that rising pressure to hit this FY20 cash flow target is behind DT's now‑confirmed plan to transfer T‑Sys' contracting Telecommunications Services and Classified ICT units to TDE, and spin out its (growing, but investment-led) Security and Internet of Things businesses at the start of FY20 (Deutsche Telekomwatch, #86). As in Q2, Illek's message was that there was "still a way to go" in the T‑Sys turnaround programme. However, he stressed T‑Sys was "continuing making progress", and gave another vote of confidence in the division's CEO Adel Al‑Saleh, hinting his contract had been extended. There had previously been some media speculation over the position of Al‑Saleh, who officially joined the Group on 1 January 2018, to breathe new life into transformation efforts at T‑Sys (Deutsche Telekomwatch, #67).
Romanian pain lingers in Europe: While DT continued to highlight the "gathering pace" of revival in its Europe segment, further trimming of the Group's regional empire remained a possibility. Long-time struggler Telekom Romania (TR) remains in the spotlight, seeing another sizeable drop in EBITDA AL during Q3 (‑12.2%). In parent OTE Group's Q3 presentation, CFO Charalampos Mazarakis confirmed the Greek operator continues to "explore all possibilities" for the NatCo, albeit while pursuing a turnaround of the business from within. "In Romania, no doubt, the situation is challenging, and our performance is still far from our expectations, but we believe that the situation is under control", added CEO Michael Tsamaz. Overall, the Europe segment reported a 1%‑organic increase in revenue for Q3, and 4%-rise in EBITDA AL.
Höttges keen to stress he is no hoarder, despite his Group Development "cookie jar": with DT's reworked dividend policy and rising spend pressures, particularly in the USA, there was evidently some stakeholder messaging going on in management commentary around Group Development, DT's M&A hub. Höttges stressed he remained open to deals relating to Group Development's two main assets: DFMG, likely via a strategic partnership; and T‑Mobile Netherlands (TMNL), if the need to raise cash arises (see separate reports). In reality, though, DT does not appear in a major rush to extract cash from these businesses. Releasing further pressure, Q3 saw TMNL continue its revival with a 2.6%-organic increase in mobile service revenue, helped by a third successive quarter of accelerated net mobile contract customer additions (+80,000).
Tim already pondering DT's next big leap
Adding to the highly M&A-dominated agenda at DT, in the weeks after the Q3 presentation, was resurfacing of speculation around a long-mooted 'Europa Telekom' mega-merger with Orange. This time, thoughts towards a combination of the two operators were prompted by a Handelsblatt report intimating that Höttges has set DT strategists the task of considering how its European strategy should evolve following the proposed Sprint–TMUS merger, and a tie‑up with Orange has been discussed as part of the war-gaming exercise.
While the DT–Orange line proved headline-grabbing, the prospect of a Franco-German telecoms merger does not appear to be a short-term or concrete plan, and Orange bluntly denied that a combination with DT was currently being discussed. A deal would face the same barriers as when speculation last bubbled up, in early-2018 — i.e regulatory difficulties relating to scale and slight footprint overlap, and financial and political complexity stemming from the operators' differing sizes and growth platform quality (Deutsche Telekomwatch, #70). DT's market capitalisation is around 80%-higher than Orange's, at over €70bn.
It is notable, though, that DT's leadership is now considering how to continue to move its business forward following the Sprint takeover — which if cleared, will propel DT into the global telecoms big league and position its US business to be a major cash cow as it progresses integration and moves into the mid‑2020s (Deutsche Telekomwatch, #73). It is clear that DT needs to do some careful long-term scenario planning, with the industry shifting rapidly, in multiple directions, and potentially conflicting opportunities emerging in Europe (such as European tower partnerships and in‑market M&A). The news also serves to emphasise the relentlessly aggressive and ambitious nature of Höttges' leadership, contrasting with the stale, defensive mindset of many of his European peers.