Group developing single OS for smart-home, TV, and comms.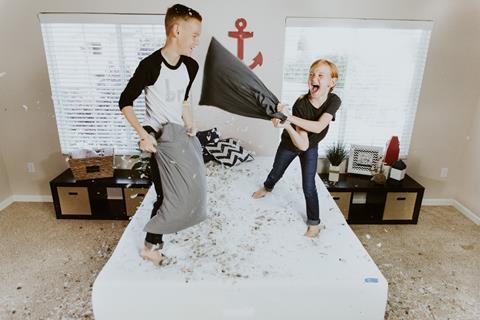 Timotheus Höttges, Chief Executive (CEO) of Deutsche Telekom (DT), outlined a vision of "true convergence" that went well beyond the bundling of fixed and mobile services. Speaking on the Group's earnings conference call for the quarter ended 30 September 2019 (Q3 FY19), Höttges described a home operating system (OS) capable of handling diverse applications.
Details were sketchy, but Höttges indicated that DT was developing a single OS that could support smart‑home, TV, and communications applications. Each of these services, the CEO ruefully noted, currently has its own OS. Höttges envisaged voice commands cutting across different services, presumably using one interface. "I promise you we're working on this one", he said.
"If we have a router enabling all these kind of services, ideally easily, maybe even cloud-based… if we have one 'voicification' service able to steer each of the services proactively going forward, we really come into [a] converged customer experience at home. "

— Höttges.
Höttges anticipated that DT will make further progress down the all‑in‑one home OS route during 2020, building on products showcased at the recent Internationale Funkausstellung (IFA) trade show. Telekom Deutschland (TDE) chose IFA to unveil its long-awaited Smart Speaker and accompanying Hallo Magenta voice assistant offering, developed in collaboration with Orange (Deutsche Telekomwatch, #81 and #87). "There's more to come", said Höttges.
Tying in with the initiative, DT in recent weeks poached E.ON product executive Philipp Kraft to be its Senior Vice‑President of Voicification, overseeing Hallo Magenta-related innovation and extension of the system to the "Deutsche Telekom ecosystem globally".
Ecosystem shake-up
DT's new strategic aims in convergence have also been reflected in hints of a supply chain refresh within the Group's residential products and services ecosystem.
Group leadership recently made eyes at Microsoft as a partner on voicification and Internet of Things, and the operator has been pushing a new avenue of home platform development around its Smart Speaker offering, alongside Orange, SoundHound, and others (Deutsche Telekomwatch, #87 and see separate report).
DT's TV OS strategy was also recently put under the spotlight after Zenterio, a long‑time partner, was acquired by UK‑based TV middleware and user‑experience software provider Oregan Networks (Deutsche Telekomwatch, #88). DT has for some time been using Zenterio's software to provide a standardised OS for legacy boxes across its footprint (Deutsche Telekomwatch, #76 and passim), and is widely regarded as the supplier's most prominent client.
It seems that Zenterio's four‑year product programme for DT has come to an end, however. The consensus is that the supplier was late to the party in supporting Google's Android TV operator tier — a level of certification for an Android TV device that allows pay‑TV operators, for example, to customise the platform to suit their individual needs. Zenterio, speaking to a news outlet in June 2019, pointedly noted that DT "wanted us to integrate Netflix, Amazon Prime Video, YouTube, and more into its pay‑TV offering".
Lovin' it
The 'all-in-one' OS fits well with DT's high-level focus on addressing churn — particularly among broadband users — by tying residential clients into a wider array of services (Deutsche Telekomwatch, #86 and passim).
If convergence is not yet at its final destination, DT is headed in the right direction, according to Höttges. "We love convergence", he told analysts on the earnings call. He referenced lower churn and higher average revenue-per-user in Germany, boosted by the addition of family members to MagentaEINS (fixed‑line–mobile) bundles. A clearer marketing proposition was also paying dividends in terms of subscriber numbers, added the CEO.
As of 30 September 2019, the MagentaEINS customer base stood at 4.6 million in Germany, up from four million twelve months previously. More than half (55%) of TDE's mobile contract customers, and nearly a quarter (24%) of households, are now signed up to MagentaEINS bundles. This looks to put TDE well on track to meet a 30%‑household penetration target for 31 December 2021, as outlined at 2018's Capital Markets Day (Deutsche Telekomwatch, #74).
Höttges also used the call to praise Srini Gopalan, Europe CEO, for driving up subscriptions to bundled fixed‑line and mobile services outside Germany. At the end of Q3, the total customer base for both MagentaEINS in Germany and equivalent products in Europe stood at nine million, a year-on-year increase of 2.1 million.