Acronyms scrambled again as Group leadership pushes through B2B tidy‑up.
Leadership targets political battles between TDE and T‑Sys.
DT's B2B focus remains somewhat fragmented.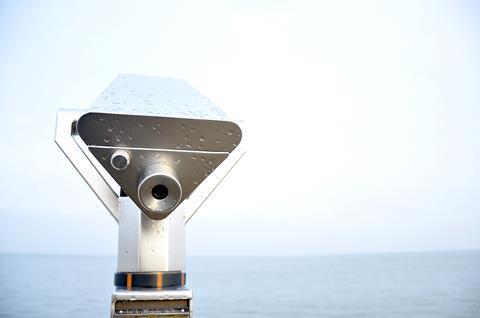 Deutsche Telekom (DT) added to plans for the creation of a new, "integrated" business-to-business (B2B) unit within its home-market segment, saying Deutsche Telekom Global Carrier (DTGC) will now be transferred across its organisation to Germany.
The plan, disclosed in the Group's latest Annual Report, calls for German NatCo Telekom Deutschland (TDE) to absorb DTGC by mid‑2020, alongside challenged enterprise division T‑Systems' (T‑Sys) Telecommunications Services and Classified ICT units. Their shift, approved by DT's Supervisory Board in 2019 (Deutsche Telekomwatch, #86 and #89), is aimed at de‑duplication of B2B‑focused telecoms services activities within TDE and T‑Sys. DTGC's shift extends this clean‑up to the Group's Europe segment — which currently oversees the carrier services business.
One man, one vision, one B2B telco production line
In a brief section on the organisational reshuffle, the Annual Report sought to stress it will enable DT to "offer our business customers 'connectivity from a single source' (one connectivity)". The move, it added, "establishes end‑to‑end responsibility — from product development to service delivery, management, and technical sales — within one unit, which reduces the number of interfaces, but also enables us to even better orient our services to the customer".
"We expect greater scalability and improved competitiveness from the resulting economies of scale alongside the benefit of being able to zero in even more closely on our growth areas… on the basis of standardised production processes. "

— DT.
Previous comments by Group Chief Executive (CEO) Timotheus Höttges hinted that he has long been keen to untangle TDE and T‑Sys' responsibilities, having throughout his career at DT seen "battles" between the two segments over ownership of enterprise networking and mobile contracts, and construction of "artificial borders… in the company".
DT trumpets B2B "integration" but many entry points remain for partners
While perhaps creating clearer delineation between different segments within DT, the revamp still leaves the operator with numerous B2B-focused 'fiefdoms' at a time when convergence is melding together various strands of enterprise IT and communications, such as SD‑WAN, campus networks, and edge computing. These include:
DT's Europe segment, led by Srini Gopalan, which retains responsibility for national-level enterprise initiatives across most of the Group's regional footprint.
Thorsten Langheim's M&A‑centred Group Development segment, which drives tie‑ups with numerous enterprise technology and services partners through investment arm Deutsche Telekom Capital Partners, as well as managing Europe segment offshoot T‑Mobile Netherlands and overseeing the Group's interests in T‑Mobile US (TMUS) and BT Group, with its own BT Global and BT Enterprise units.
TDE, led by CEO Dirk Wössner, who is due to leave the Group at the end of 2020. With the revamp, TDE is adding responsibility for multinational corporate-focused telecoms and ICT activities, as well as DTGC's (internal and external) carrier services, to its existing focus on Germany's important Mittelstand.
Claudia Nemat's Technology & Innovation division, which oversees development of products and platforms underpinning much of DT's B2B portfolio, as well as managing voice and data systems for DTGC's wholesale clients via its Network Infrastructure division, and overseeing internal service provider Deutsche Telekom IT.
TMUS, now led by Mike Sievert. The American NatCo has long been seeking to expand its diminutive presence in B2B, and without much ostensible collaboration with other parts of DT. These plans are likely to be super-charged following its merger with Sprint.
T‑Sys, led by Adel Al‑Saleh, which, with the loss of the Telecommunications Services and Classified ICT units, is becoming heavily IT services-centred. Alongside its declining "Classic IT" business line, which focuses on B2B infrastructure services and systems integration, sit various growth-oriented adjuncts focused on Digital Solutions, Health, Public Cloud Managed Services, Road Charging, and SAP solutions.
Further T‑Sys growth units Telekom Security and Deutsche Telekom IoT, led by Thomas Tschersich and Rami Avidan, respectively. While these remain under Al‑Saleh's overall stewardship, they are now being set up as "legally independent Group entities", at arm's length from T‑Sys' main structure.