Chair of ETSI's ZSM ISG calls for more purposeful collaboration between SDOs and open source communities.
Frets that smaller software suppliers are excluded from standards input.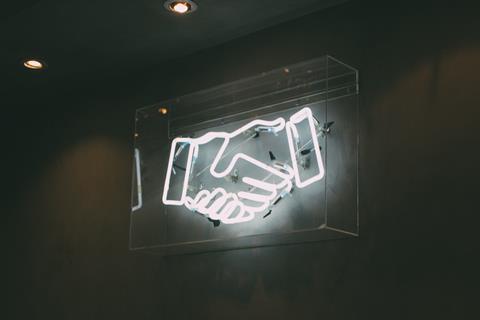 Klaus Martiny, Senior Programme Manager at Deutsche Telekom (DT), was not impressed by the level of meaningful collaboration between standards development organisations (SDO) and open source (OS) projects on developing automation tech capable of managing evermore complex networks. "There needs to be more action, not just talk", he said.
Martiny was speaking on an online panel session, Expanding and coordinating the open telecoms ecosystem, as part of the DSP Leaders World Forum hosted by TelecomTV.
Aside from his DT role, Martiny is Chairman of the Zero touch network and Service Management Industry Specification Group (ZSM ISG), which sits under the umbrella of the European Telecommunications Standards Institute.
Wearing his Chairman of ZSM ISG hat, Martiny expressed disappointment about how the industry's two sides (and cultures) — SDOs and OS communities — were communicating with each other. "Automation is not something [that any single party] can do alone, and SDOs and open source communities are willing to contribute. But I think we can [move] much faster than what we're doing today", he said.
ZSM was established in December 2017. As Martiny has put it, in previous blogs and interviews, the organisation is positioned as developing an overarching and common architecture, collecting input from both SDOs and OS communities, to automate network management.
Yet more than two years on from ZSM's creation, and the declaration of its collaborative philosophy, Martiny is still concerned how SDOs and OS initiatives are interacting with each other. "We need to find a better way to contribute and collaborate [on standards] between both parts of our industry", he said.
One way this might be achieved, suggested Martiny, was to work on "concrete projects" — 5G network-slicing, for example — as a way to focus minds. He also thought it wise if SDOs could allow smaller software vendors to engage with them without having to commit huge amount of resources. In this way, he said, the ecosystem could be broadened.
Although Martiny naturally maintained that standards were key for interoperability between different technologies, he thought the taking on of OS community methods — harnessing, say, DevOps for iterative developments — was an industry boon.
Sending out an OS
DT has strong OS credentials. In 2018, it joined the Linux Foundation as a "Silver" member, and the Linux Foundation Networking Fund (LFN) as a "Platinum" member (Deutsche Telekomwatch, #76). The LFN is overseen by the Linux Foundation, which purports to be the largest open source non-profit organisation in the world, and is responsible for several Linux-based networking projects, including some in which DT is already an active participant. These include Open Network Automation Platform, Open Daylight, and FD.io (Deutsche Telekomwatch, #58 and passim). Group research and development arm Telekom Innovation Labs and enterprise division T-Systems are also enthusiastic adopters of OpenStack.