Strategic infrastructure deal still on.
Group still putting pieces in place, though.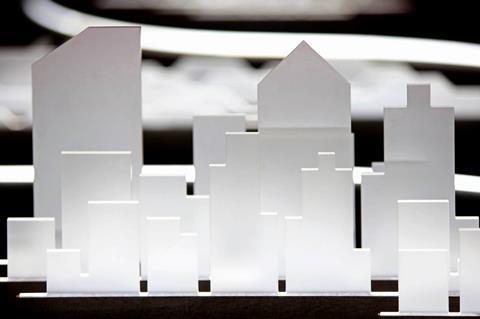 Deutsche Telekom (DT) created a new entity to manage its tower assets in Germany, the Netherlands – and potentially elsewhere in Europe – as attention continues to focus on a prospective offload of a stake in its infrastructure business.
Flagged briefly within DT's results document for the quarter to 31 March 2019 (Q1 FY19), the move has seen creation of a new cell site management unit within the operator's central Group Development (GD) division.
Called "GD Towers", this now oversees both German mobile and broadcast infrastructure arm Deutsche Funkturm (DFMG), plus T-Mobile Infra – the towers unit DT spun off from its main Dutch business in 2018, alongside the merger of T-Mobile Netherlands and Tele2 Netherlands (Deutsche Telekomwatch, #78 and #79).
Based on FY18 reporting, GD Towers has around 32,200 sites under management – 29,000 from DFMG and 3,200 from T-Mobile Infra.
DT playing long game on asset sale
The Q1 presentation saw Group leadership reiterate openness towards a minority sale and/or strategic tie-up on tower assets – although this is something that has been repeatedly mooted since at least 2015 (Deutsche Telekomwatch, #47).
DT Chief Executive Timotheus Höttges said that "when we think it's needed and where the window is right, we might even consider a market transaction" in the tower market. However, it is clear that identifying the right partner will be difficult, with complications including accounting considerations, rival operators' competing divestment plans, and DT's insistence on partitioning (around a quarter) of towers – so-called "golden sites" – from any transaction, and thus maintaining exclusive control over their usage.
Another hold-up may well be that DT does not yet feel that its tower operations are in a state that would maximise its value in any "monetisation" of the business.
In Germany, DFMG remains in the midst of an internal modernisation and savings programme, including growth into new areas such as e-mobility – as well as a network expansion ramp-up envisaging acceleration to a 2,000 sites-per-year footprint expansion rate by 2021 (Deutsche Telekomwatch, #74, #78, and #82).
The addition of a layer above DFMG, to manage DT's central tower portfolio, appears to rule out expansion of DFMG itself from a national player to a European TowerCo, and suggests DT sees the German business as still having significant unfinished business in terms of reshaping its own organisation.
Outside, other European assets could well be in line for absorption by GD Towers, ahead of any deal. The towers of Magenta Telekom (formerly T-Mobile Austria) were said to have been earmarked for an internal shift to management by GD in mid-2018, although DT has not provided a more recent update on this idea (Deutsche Telekomwatch, #74).