Choi talks of "new level of collaboration", as joint O-RAN/TIP lab becomes available for open RAN testing at DT's facilities in Berlin.
Hails recent European O-RAN/TIP plugfest a success.
Berlin lab available for open BNG testing, "as soon as systems are available".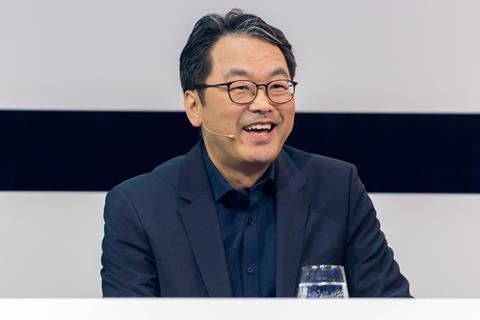 Alex Choi, Head of Strategy & Technology Innovation at Deutsche Telekom (DT), flagged readiness of a jointly-run lab — based at DT facilities in Berlin — by the O-RAN Alliance and the Facebook-backed Telecom Infra Project (TIP).
The lab is now available for interoperability and integration testing of open RAN in a multi-vendor environment, some eight months after it was first mooted in February 2020 (see below).
Speaking at an online TIP event, where a number of organisational initiatives were announced and updates given — to be looked at in detail in upcoming Watches — Choi said the swinging into action of the first joint O-RAN Open Test and Integration Centre and TIP Community Lab marked a "new level of collaboration" between the two organisations.
"[The joint lab] allows us easy sharing of information, referencing of specifications, and conducting joint testing integration efforts", said Choi. He added that by pooling resources in this way, they will be "more effective in driving innovation".
Choi repeatedly emphasised that contributions from the O-RAN Alliance will fit into the "TIP process". He did not make explicit what he meant here, although TIP is arguably more commercially-driven than the O-RAN Alliance, having a keen eye on developing priority use-cases and compiling documentation on product requirements. O-RAN Alliance work, on the other hand, revolves around the development of open and standardised interfaces.
Choi seemed to acknowledge that TIP might be savvier in the product development department. "TIP is helping accelerate the commercialisation of open RAN, and diversification of the RAN supply chain", he said.
On a mission
The aims of the joint lab are fourfold:
to provide open, multi-operator interoperability testing and integration;
to share infrastructure for testing and validation;
to perform interoperability testing of internally developed components by TIP and the O-RAN Alliance;
to support and cultivate the technical capabilities of system integration.
Choi said the immediate concern of the O-RAN Alliance was disaggregation, in which open interfaces are put in place between the distributed unit (DU) and the radio unit (RU).
"It's very difficult and costly to combine a DU from 'Vendor A' with an RU from 'Vendor B', or vice versa. As a result, it is becoming increasingly difficult for new vendors to enter the teIco market and sell related products. We want to break up the radio access network into multiple modular systems, and cloudify and virtualise them. By opening up interfaces for everyone, it reduces our vendor dependency."

Choi.
DT in the open RAN box seat (finally)
In what would have been the week of Mobile World Congress (MWC) in late-February 2020, TIP announced a "liaison agreement" with the O-RAN Alliance (Deutsche Telekomwatch, #92). The idea behind the collaboration was to "ensure alignment" in the shared focus area of developing interoperable 5G RAN solutions. The establishment of a joint lab was part of the agenda.
Given that DT has had a lengthy association with the O-RAN Alliance, but its participation in TIP was hitherto patchy (at least in the arena of "openness"), the partnership arguably propelled the German incumbent into the front rank of open RAN campaigning by operators.
Closer ties between TIP and the O-RAN Alliance might also hold out the promise of more practical open RAN engagement by the German incumbent, perhaps in the shape of commercial trials and pilots. Telefónica and Vodafone, as far as Deutsche Telekomwatch can determine, have been much more enthusiastic about this sort of activity than DT.
Plugfest plugged…
Prior to the online TIP event, the joint lab saw its first test in action. Its participation in a 'European' plugfest/proof-of-concept saw the O-RAN Alliance and the Facebook initiative working side by side. Other operator participants were BT, Orange, Telecom Italia, and Telefónica.
The plugfest's focus, said Choi, was on open interfaces; assessing different transport options; and multi-vendor interoperability. It involved products and solutions from 28 different providers.
"This coordinated European community effort represents another step toward to the realisation of a robust ecosystem of multi-vendor and O-RAN-compliant wireless infrastructure products. This was the first time that network operators across Europe, and across O-RAN and TIP, tested together and shared between them detailed research experience, so avoiding a duplication of OEM effort."

Choi.
… and ready for open BNG
The joint lab's work is not solely focused on open RAN. Choi said the testing facilities in Berlin will be available to put open BNG (broadband network gateway) through its paces, "as soon as systems become available".
Open BNG is a new TIP initiative, supported by DT, BT, Telefónica, and Vodafone.

Ken has been writing about developments in the fixed and mobile markets for over twenty years. He has been a contributor to TelcoTitans since 2015.