trust2core's work on enterprise blockchain application development to continue from within T‑Labs.
Group said to be expanding focus on blockchain services.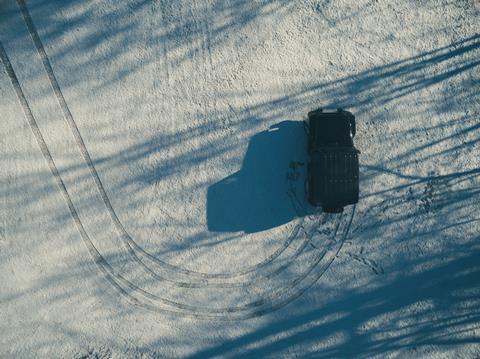 trust2core, an enterprise blockchain startup spun out of Deutsche Telekom in 2020, has within just a few months of operations been folded back within the Group's Telekom Innovation Labs (T‑Labs) research and development unit.
Former Head of T‑Labs John Calian, who was heading up trust2core (Deutsche Telekomwatch, #94), left the business in December, and this week announced he had joined Berlin-based innovation house Codepan as Chief Executive.
He confirmed to TelcoTitans that "trust2core as a startup company will not operate at this time". However, he added that the technology underpinning the business — originally developed within the Blockchain Group Calian set up when at T‑Labs — "lives on".
Insourced
Members of the trust2core team are now said to be continuing to develop the platform from within T‑Labs, led by Dr. Alexandra Mikityuk, Head of Blockchain Product & Technology at the unit. They are "working to commercialise as planned", said Calian.
Regarding his move to Codepan, Calian described it as an "innovation agency with a focus on data science and machine learning technology".
" We partner with firms to ideate on product development, build MVPs and scale products. For instance, we partner with the big four accounting firms to use data science to enable their teams process and make big data intelligent for the auditing process for German mittelstädten. " — Calian.
Reasons for the closure of trust2core have not been laid out, but a Group source stressed that Deutsche Telekom was accelerating rather than winding back efforts to build blockchain infrastructure services for the enterprise market, as seen with T‑Systems' blockchain-as-a-service suite.
First flagged in May 2020, trust2core focused on building out a platform called ståx, geared towards helping developers meld enterprise applications with different blockchain technologies. It has been pitched as an enabler of complex Internet of Things deployments, and to have grown out of the Xride e‑mobility pilot project T‑Labs announced in 2019, supporting sharing of connected-scooters by employees at Deutsche Telekom's Bonn headquarters.
Twice bitten…
It is actually the second startup venture by DT to have taken the trust2core name but not to have ended up coming to life as an independent venture. Its predecessor was another T‑Labs spinoff, launched in 2012, which focused on microkernel technology for secure, high‑end handsets (Deutsche Telekomwatch, #11). Both trust2core iterations sat within Telekom Innovation Pool, Deutsche Telekom's strategic investment vehicle, alongside various other interests such as drones joint venture Droniq, edge computing platform venture MobiledgeX, and flying base station startup Stratospheric Platforms.

Richard Agnew is Group Editor at TelcoTitans.