T‑Systems said to be providing server architecture for ramping up of a national contact tracing programme intended to help contain the spread of COVID‑19.
DT's involvement comes as federal government bows to pressure to adopt a decentralised approach to tracing after resistance to centralisation from Apple and Google.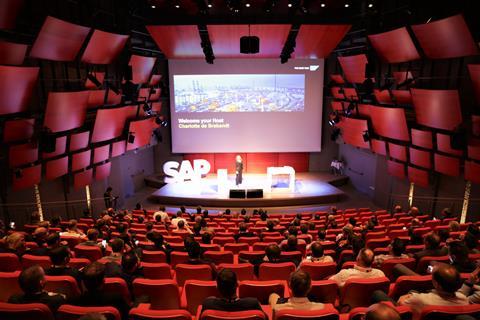 In late‑April 2020, as the German government adopted a revised approach to its plans for tracking and tracing the spread of the COVID‑19 virus, Deutsche Telekom (DT) and key enterprise software partner SAP were appointed to lead the development and implementation of the country's Bluetooth‑based tracking app.
While there has been no official announcement of details from the government, a SAP spokesperson indicated DT will provide network technology and security for the app, while SAP will be responsible for the technological platform and software.
A DT spokesperson contacted by newspaper Handelsblatt was reluctant to discuss details, but did confirm the federal request, and said the partners were working "flat out" on developing an open source solution. It is understood that T‑Systems (T‑Sys) is establishing the server architecture to collect and evaluate data emerging from infection chains that are reported.
"Deutsche Telekom and SAP will play their part in Germany and throughout Europe to ensure that European digital technologies are a central component in the effective fight against coronavirus."

— SAP statement on Germany's plans.
Contact tracing systems set to be implemented across Europe will use data signatures shared between devices via Bluetooth to create an anonymised record of individuals' interactions. Once a person is identified as infected with COVID‑19, the records of these contacts are then used to notify others with whom they have been in close contact, and warn them that they need to self‑isolate and undergo testing for the virus. As with most European tracing solutions under development, use of the German system will be voluntary for citizens, although strongly encouraged by the federal government.
Although the work on developing coronavirus tracing technology has largely been led by research institutions and smaller startups to date, it appears that DT and SAP were brought on board by the German government to scale up the programme and manage the implementation of the tracing system at a national, and international, level.
Pushback on centralisation
For weeks up to the enlisting of DT and SAP, the German government had been pushing for a more centralised approach to tracking and tracing, which would have seen some elements of data used to measure the progress of the virus stored in a central repository. The centralised approach is thought to provide government with a more flexible way to manage the data and build responses, while maintaining confidentiality. However, a swell of opinion within the technology community (not least including resistance to centralised data storage from Apple and Google), accompanied by widely held privacy concerns, saw the country rethink its approach.
Opposition politicians expressed a degree of disquiet on the decision to pick the two German industry giants to lead the tracing programme, suggesting that other more focused startup developers would be ahead of the curve, with worries that the pace of development may be slowed as DT and SAP get up to speed.
Industry giants to ramp up research‑led technology
Applied science research bodies the Fraunhofer-Gesellschaft (Fraunhofer Society) and Helmholtz-Zentrum für Informationssicherheit (Helmholtz Centre for Information Security, or CISPA) will advise DT and SAP on the app development.
The Fraunhofer Society is said to have been undertaking research on proximity measures based on Bluetooth in recent weeks, while CISPA has been involved in the development of the Decentralised Privacy-Preserving Proximity Tracing (DP‑3T) technology with a range of international partners.
DP‑3T technology is seen as the more privacy‑focused alternative to the Pan‑European Privacy-Preserving Proximity Tracing (PEPP‑PT) approach, which was initially favoured by governments including Germany, Italy, and the UK.
CISPA leading the technology switch to decentralisation
DP‑3T sees more processing of tracing data handled on the end‑user device when compared to PEPP‑PT. It was concern regarding the potential abuse and "function creep" of the centralised systems in PEPP‑PT that led to privacy concerns about its use, and the reluctance of Apple and Google to integrate its capabilities into their operating systems (OS), which significantly impacts the effectiveness of the application.
The CISPA jumped ship from PEPP‑PT to DP‑3T in mid‑April 2020, and shortly afterwards the German federal government indicated its re‑think of the technological approach to tracing.
The UK is continuing to pursue a tracing approach using PEPP‑PT technology, with workarounds to address the lack of OS integration, which hampers the ability of the app to work in the background while the device is not in active use. Trials are now underway on the Isle of Wight.
Partners' tracing role follows earlier support for state's COVID‑19 response
Prior to being entrusted with industrialising Germany's pandemic tracing project, DT recently supported government‑backed hackathons focused on the use of data to tackle the spread of coronavirus. The Telekom Data Intelligence Hub provided data analytics and data exchange infrastructure and tools to participating developers. As has been the case for incumbents across the industry, Telekom Deutschland has also played a key role in providing connectivity for the health service response to the crisis.
SAP, meanwhile, has highlighted its early support of contact tracing with the local authority in Böblingen, southern Germany. Although the system initially implemented by the health service in the area appears based on a centralised database, SAP's contribution of an automated notification system for people who have been in proximity of infected patients, based on the SAP Cloud Platform, may have a role to play in a new decentralised system.