Operators' international wholesale divisions collaborate on new IPX proofs of concept.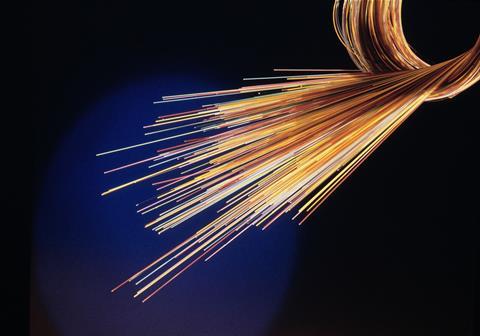 Deutsche Telekom Global Carrier (DTGC) flagged a collaboration with France-based peer Orange International Carriers on efforts to ensure IPX platforms can cope with new 5G and Internet of Things services.
The two international wholesale carriers said they are currently working on proofs of concept for KPIs and "IPX HUB breakouts". The KPI PoC aims to establish and validate indicators using blockchain technology. The second PoC relates to improving the IPX architecture for regional peering.
Furthermore, DTGC signalled the development of a new IPX product called Premium IPX, with the aim of providing "badly needed, end-to-end" service-level agreements and quality of service, and improving KPIs. Few details have been provided so far, although according to the LinkedIn entry of IPX Premium Product Lead Olaf Giehl, the new product appears to have been under development since at least October 2019.
Coopetition
Overall, DTGC placed considerable emphasis on the need for broad industry collaboration if IPX systems are to support the ongoing expansion of LTE, voice-over-LTE, 5G, and IoT services including Narrowband IoT and LTE for Machines.
For example, DTGC pointed to research by the ITW Global Leaders Forum — an organisation representing more than 25 international wholesale carriers, including DTGC — on strengthening IPX network architecture; and collaboration between the GSM Association and IPX providers to "establish end-to-end SLAs and quality-of-service standards".
DTGC has itself teamed up with a number fellow operators to work on blockchain-based wholesale settlement processes (Deutsche Telekomwatch, #89 and #91). The unit has also been involved in the development of an inter-operator blockchain network together with the wholesale divisions of T-Mobile US, Orange, and Telefónica (Deutsche Telekomwatch, #92).
Orange International Carriers is a particularly active partner of DTGC — reflecting close, multi-faceted links between their two parent groups. For example, the pair recently connected their networks to be able to offer high-definition voice services to customers. At the time, Rolf Nafziger, Senior Vice-President of DTGC, said Orange was "one of our key cooperation partners implementing HD voice". In March 2020, DTGC implemented HD voice codecs on the Dynamic Voice Exchange web-based voice platform established with Routetrader Exchange in late-2015 (Deutsche Telekomwatch, #46 and #59).
COVID strengthening
DTGC currently supports services such as voice termination, international roaming, internet and content, access and transport, and in-flight connectivity on the European Aviation Network. In June 2020, Nafziger hailed DTGC's ability to cope with significant increases in traffic caused by coronavirus-related lockdowns. He also pointed to the unit's portfolio of safety and fraud-fighting solutions, notably a new service called DDoS Platinum that he said was added within the context of DTGC's 360° defence strategy; and referenced the "first European 800G network", which connects DT's data centres in Austria and is based on technology from Ciena.
House move
DTGC is currently embroiled in Group internal reorganisation measures, involving its transfer to the Germany segment as part of the creation of an integrated, business-to-business unit within DT's home market business (Deutsche Telekomwatch, #92). The plan calls for German NatCo Telekom Deutschland to absorb DTGC later in 2020, alongside enterprise division T-Systems' Telecommunications Services and Classified ICT units. DT recently indicated the move will go through in or around October 2020.