Unnamed sources parade panoply of Deutsche Telekom monetisation options for German towers business, apparently valued at around €20bn (including debt).
Operator now said to be looking for binding offers.
Cellnex and Brookfield Asset Management reportedly in talks to mount joint bid.
Vodafone's Vantage Towers also in the frame.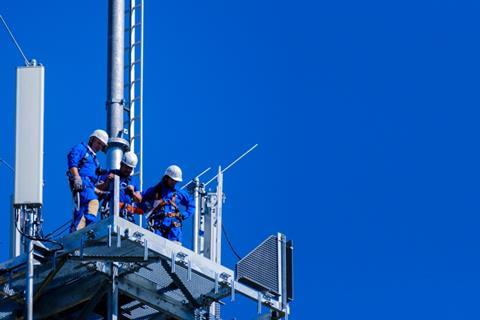 The potential sale of Deutsche Funkturm (DFMG) was said to have moved into its second phase as the operator looks to entertain binding offers.
In a brief and seemingly speculative report, Bloomberg highlighted multiple monetisation scenarios for Deutsche Telekom's German wireless infrastructure assets.
According to Bloomberg and other media outlets, DT has moved on from the first round of bidding for DFMG, which comprised of non-binding offers. The deadline for bids was not made clear in the report. The towers sell-off appears firmly focused on Germany and does not include DT's tower assets in Austria and the Netherlands.
One possible DT monetisation scenario mooted by Bloomberg sources is a joint bid by Canadian investment firm Brookfield Asset Management and Spain's Cellnex Telecom. If Cellnex gets cold feet, added one source, Brookfield Asset Management might consider a solo bid.
Mention of Cellnex will not raise any eyebrows. Cellnex CEO Tobías Martínez, speaking recently on the company's earnings conference call for the quarter to 31 March 2022 (Q1 FY22), confirmed the Spanish TowerCo was among prospective buyers circling DFMG.
Cellnex is already DT's senior partner on a tower venture in the Netherlands. It also collaborates with Deutsche Telekom Capital Partners on a European-focused Digital Infrastructure Vehicle investment fund (Deutsche Telekomwatch, #101).
Other runners and riders
Unsurprisingly, Vodafone's European tower spinout, Vantage Towers, was also mentioned again in connection with DFMG. A full buyout seems unlikely, however, given the keenness of Vodafone CEO Nick Read on co-control with either an industrial or private equity partner.
"We want to move Vantage Towers into a co-controlled situation and take it off balance sheet", asserted Read in Vodafone's latest earnings conference call. "We want the right financial and capital structure moving forward for Vantage Towers and to make the most of growth opportunities in what is a consolidating sector, as well as to be a part in shaping that consolidation".
Stonepeak and DigitalBridge Group are also — according to Bloomberg sources — among some of the investment firms evaluating Deutsche Funkturm.

Ken has been writing about developments in the fixed and mobile markets for over twenty years. He has been a contributor to TelcoTitans since 2015.