Jacobfeuerborn hints at further expansion abroad as 'crowded' home market dims growth prospects.
'Grey spot' network-sharing among German MNOs a concern.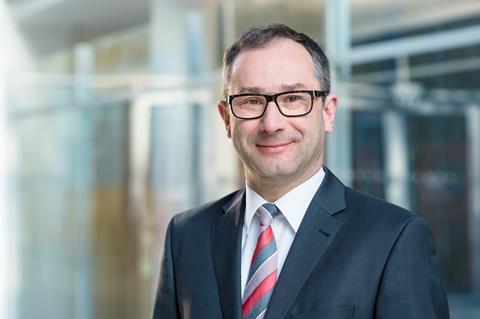 Bruno Jacobfeuerborn, Chief Executive of Deutsche Funkturm (DFMG), Deutsche Telekom's German infrastructure business, described DFMG as "more or less a local player so far".
Jacobfeuerborn was speaking at the recent Empowering shared digital infrastructure in Europe event, hosted by TowerXchange, where he gave the distinct impression that more activity abroad — beyond Austria and a Dutch tie-up with Cellnex — may well be in the offing. A case of less a local player, it seems, to one with more of a European footprint.
On more than one occasion, Jacobfeuerborn seemed to lament having what he called three "big" TowerCos in Germany — a country where, in his view, the TowerCo growth story was in danger of being "limited".
Aside from DFMG, Vodafone's soon-to-be-German-listed Vantage Towers is vying for mobile network operator (MNO) business, as is Telxius. Last month Telefónica Group agreed to sell the tower division of Telxius to American Tower for €7.7bn in an all‑cash deal.
"We'll see how [the market] develops", said Jacobfeuerborn, before reminding his audience, not for the first time, that "we're now looking a bit abroad as well".
Network-sharing threat
Jacobfeuerborn acknowledged that the MNO business‑case sense of passive network sharing to serve 'white spots', places where there is no 4G coverage, was hard to argue against. Deutsche Telekom, under plans announced in November 2019, agreed with Telefónica Deutschland and Vodafone Germany to install a total of 6,000 mast sites (2,000 each) in 'white spot' areas.
Network-sharing in 'grey spots', which involve the sharing of 4G active equipment, was more problematic for DFMG's CEO. "Of course this is a threat — you can't ignore that, because it limits growth", said Jacobfeuerborn.
Deutsche Telekom and Vodafone have already entered a grey spot agreement between themselves, covering 4,000 sites (2,000 each — Deutsche Telekomwatch, #92). Earlier this month, Telefónica Deutschland also entered into separate 'grey spot' agreements with Deutsche Telekom and Vodafone.
"We're not putting our heads in the hands on this, and we have to find new areas of growth", said Jacobfeuerborn. Some possibilities, he thought, were neutral hosting and supporting MNOs with open RAN.
The need to diversify beyond traditional MNO business was not lost either on Düsseldorf-based Vantage Towers. As part of Vodafone's formal announcement this week of its intention to float Vantage on the Frankfurt Stock Exchange by the end of March, there was reference to "additional value creation potential" through expansion into other areas, such as fibre backhaul, IoT, and edge computing.
Despite Jacobfeuerborn's apparent optimism that new growth areas could be found, there was one question from his input into the TowerXchange event that troubled him and hung in the air unanswered. "Why do we have three TowerCos in Germany?" he asked.

Ken has been writing about developments in the fixed and mobile markets for over twenty years. He has been a contributor to TelcoTitans since 2015.