Dina Tsybulskaya to head up Romanian mobile operations from September.
Vladan Pekovic to stay on until Orange transaction has been completed.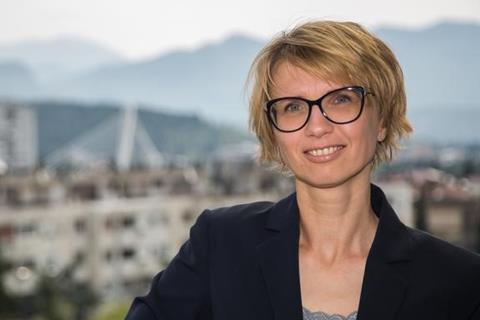 Dina Tsybulskaya, currently Chief Executive (CEO) of Crnogorski Telekom, is to take on the CEO role at Telekom Romania Mobile Communications (TRMC) with effect from 1 September 2021.
Tsybulskaya effectively replaces Vladan Pekovic, who was appointed CEO of Telekom Romania (TR) in November 2020. Pekovic is to remain CEO of TRMC's fixed-line sibling Telekom Romania Communications (TRC) until the latter's proposed sale to Orange Romania has been completed (Deutsche Telekomwatch, #100).
Crnogorski Telekom is yet to name a replacement for Tsybulskaya.
Prior to joining TR, Pekovic was Chief Technology & Information Officer (CTIO) at Crnogorski Telekom. He was appointed CTIO at TR in November 2017. Tsybulskaya took on the position of CEO at the Montenegrin NatCo in February 2019. Prior to joining the DT Group, Tsybulskaya held positions at A1 Telekom Austria Group, Turkcell, and Life in Belarus.
It would seem that Pekovic, a Deutsche Telekom (DT) veteran, was hired as CEO of the Romanian NatCo to oversee the separation of the fixed and mobile businesses and the ultimate sale of TRC to Orange. OTE Group has agreed to sell its 54% stake in TRC to Orange Romania for €268m in a transaction that was set for completion within the second half of 2021.
In its results presentation for the second quarter of 2021, delivered last week, DT said the European Commission approved the sale of TRC to Orange on 28 July but noted that other closing conditions are still pending. The comment that Tsybulskaya's appointment as CEO will take effect "following the separation of Telekom Romania Mobile Communications SA and Telekom Romania Communications SA" would suggest that the Group is confident of an imminent completion of the deal.
Formerly known as Cosmote Romania, TRMC indirectly falls under the DT umbrella via the latter's minority-but-controlling stake (45%) in OTE. The Greek Group is to maintain its 70% stake in TRMC, of which TR holds the remaining 30% (Deutsche Telekomwatch, #97). OTE has reaffirmed its intent to grow the leftover Romanian mobile business organically, following the sale of the fixed-line business.

Anne Morris is a freelance journalist, editor and translator. She has been working as a reporter and news analyst for TelcoTitans since 2016.