Investment bank brought in to lead stake sale for Hrvatski Telekom and ZABA, with deadline of mid‑2021 looming.
Contractual obligations satisfied, but divestment not yet complete.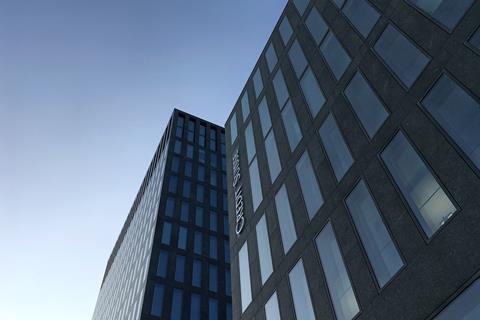 Hrvatski Telekom (HT) took a step towards its long‑awaited exit from Optima Telekom as it hired investment bank Credit Suisse Deutschland to conduct the sale.
Credit Suisse will oversee a tender for both HT's 17.41% holding and Zagrebačka Banka's (ZABA) 36.9% stake, starting the process in January 2021.
The move fulfils a contractual obligation on HT, under the rather unorthodox management agreement through which it directs the Optima business. It is required to manage the sale of both its own shares and that of ZABA once its Optima management tenure expires. After failing to find a suitable buyer itself in 2020, HT was mandated to bring in an investment bank to act on its behalf (Deutsche Telekomwatch, #91 and #93).
Credit Suisse will now open a fresh tender in January 2021, and must find a buyer before HT's arms‑length management contract comes to an end on 10 July 2021. Should a deal not be reached, the holdings will revert to being managed by either ZABA or an independent third party.
Rumours that have placed United Group as a potential buyer have persisted since the tender was first launched, though they remain unsubstantiated.
An unwanted sideline
HT's 17.41% stake in Optima is not a significant part of its business. Quantitatively, it represents just over twelve million shares, worth a total of HRK 64m (€8.5m). In its results for the nine months to 30 September 2020, the operator reported that Optima produced HRK 196m in revenue (against HT's HRK 4.19bn total) and decreased by HRK 47m year‑on‑year.
Strategically, the Optima stake is also a sideline. It currently sits within HT holding, a vehicle established in 2018 to house the NatCo's adjacent businesses, such as Combis (IT services), E‑Tours (travel services), Evotv (pay‑TV), Iskon Internet (internet and data solutions), and KDS (cable TV). It is currently employing a "strategy of restructuring the ancillary parts of the operation", which includes offloading E‑Tours in 2019 and the Optima exit.

Joseph Purnell is a Staff Reporter for TelcoTitans, contributing telecoms news analysis since 2019 as part of the TelcoTitans Editorial team.