NatCo reportedly selects Swedish vendor as 4G/5G single supplier.
Nokia loses out; Huawei hopes of sharing Ericsson contract apparently dashed.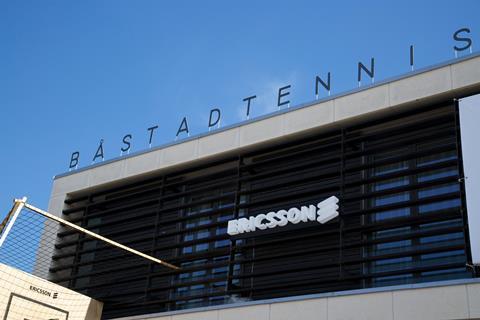 Cosmote Greece reportedly chose Ericsson as its single supplier of base station equipment going forward.
Local news outlet Ekathimerini cited unnamed sources as claiming that Ericsson had won out in Greece after Deutsche Telekom (DT) issued a fiat that subsidiaries in countries with fewer than 20 million people should use a single radio access network vendor. Deutsche Telekomwatch was not able to confirm the veracity of the report at the time of going to press.
Ekathimerini reported that Cosmote's contract with Ericsson would likely be signed in early-January 2020. The deal covers 4G and 5G and is estimated to be worth about €170m.
Historically, Cosmote has pursued a dual-supplier radio kit strategy. Ericsson has provided base stations and antennae in northern Greece, while Nokia has done the job in southern areas.
The article was fuzzy about how and when any phasing out of Nokia's radio kit in southern Greece will happen. Upgrading its own base stations, and installing 5G, should be a relatively straightforward affair for the Swedish manufacturer.
A transition of this sort would be a blow for Nokia. Ekathimerini.com noted that the Finnish manufacturer had a 60% share in Cosmote's radio network supplies. Losing out to its arch‑rival in this way also carries the risk of sending out negative marketing signals to other operators as they weigh up their radio kit options.
Huawei Technologies also lost out apparently. Ekathimerini sources said the Chinese supplier was hoping to share the contract with Ericsson.
Ericsson had already appeared a strong candidate to become Cosmote's 5G running buddy. In December 2018, Cosmote claimed to have achieved "live" 5G speeds in excess of 12Gbps in a field trial. The test was conducted outdoors in the municipality of Zografu, where Cosmote is building a 5G pilot network. It was not made explicit which infrastructure suppliers were involved, but Cosmote flagged Ericsson and Nokia as providing "innovative applications" (Deutsche Telekomwatch, #79). The previous month, the Swedish vendor and Cosmote held what they claimed was Greece's first 5G‑based holograph concert. In March 2018, Ericsson completed deployment of the first cellular Narrowband‑Internet of Things clusters in Cosmote's 4G network in eleven Greek cities and hotspots (Deutsche Telekomwatch, #71).
Core values
Cosmote is reportedly retaining the services of both Nokia and Huawei in the network core. If so, Cosmote and parent company OTE Group appear to be thumbing their noses at US‑led allegations that Huawei poses a risk to national security through its close links with the Chinese state — something that the supplier strenuously denies. According to technical experts, there is much more scope for cyber shenanigans in the network core than on the radio side.
Greek 5G drama on hold
Executives at Cosmote recently noted that the country's planned 5G spectrum auction had been deferred to 2020. A firm timetable has yet to emerge. DT has indicated it expects the auction to begin in the quarter to 30 June 2020, but Ekathimerini stated that it may not happen until late‑2020 or early‑2021.
The 3.4GHz–3.8GHz sale had been pencilled in for a 2019 start, and it appears it may now be melded with a broader sell-off encompassing 700MHz, 15000MHz, and 26GHz spectrum. The delay looks to put Greece behind the European Union's 30 June 2020 deadline for assigning 700MHz spectrum to mobile broadband services.