Pair behind government furlough payments project.
Remote working platforms added to enterprise package for COVID‑hit customers.
Höttges: "hybrid office" viability bolstered.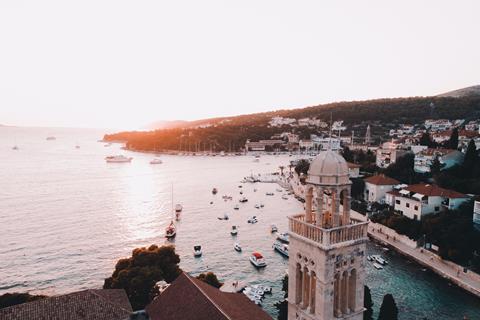 Telekom Romania (TR) expanded its relationship with blockchain‑based digital platform provider Aurachain. The partnership is said to build on TR's Business Continuity Strategy (BCS), a programme laid out to combat the detrimental impact of COVID‑19 on its enterprise customers.
In an initial rollout, Aurachain's InterVote and WellnessHive platforms were added to the BCS package, and further services are said to be in the pipeline. The platforms are touted as being "tailored specifically" to support business during the coronavirus pandemic, by enabling remote working and aiming to ensure social distancing policies do not undermine business efficiencies.
The pair began a relationship when tasked with delivering aci.gov.ro, a virtual network solution to help furloughed workers in Romania claim financial support, earlier in 2020. Aurachain claimed the success of the launch was a key motivator in the decision to expand the partnership.
TR first offered its Continuităţii Afacerii (Business Continuity) package to existing business customers in mid‑March 2020. It now includes add‑ons such as unlimited minutes and data, a Norton anti‑malware licence, and a choice of home office solutions. Microsoft Teams and Office 365, Cisco's Webex, Avaya's cloud‑based communication platform, and remote educational management platform Adservio are available, as well as Deutsche Telekom's (DT) productivity venture OneDock.
The new InterVote addition supports video conferencing by logging agendas, attendees, and enabling remote workers to cast votes on business decisions. WellnessHive monitors remote employee productivity, ostensibly streamlining human resource priorities.
Blockchain leveraged for hybrid future
The tie-up is reminiscent of recent DT blockchain forays.
A key use‑case for blockchain is its capacity to ensure security for remote workers — which emerged as a primary concern when DT Chief Executive Timotheus Höttges floated the "hybrid office" concept in the early days of state‑mandated lockdown (Deutsche Telekomwatch, #94). Aurachain claims to have the security credentials needed, and is a founding member of the Trust Protocol Association, which promotes blockchain security standards.
Elsewhere, DT showcased its interest in blockchain by becoming a founding member of IBM's Trust Your Supplier vendor validation scheme, which aims to utilise blockchain to authenticate business‑to-business digital transactions and reduce the risk of fraud. DT's Telekom Innovation Labs has also earmarked blockchain‑driven identity management as a point of interest, while DT Global Carrier is currently working with Orange International Carriers on a blockchain‑based validator for IPX platforms for 5G and Internet of Things services (Deutsche Telekomwatch, passim).

Joseph Purnell is a Staff Reporter for TelcoTitans, contributing telecoms news analysis since 2019 as part of the TelcoTitans Editorial team.