CFO flags possibility of "compelling things" happening in Europe's tower scene.
Cautions, however, that American Tower in no rush for dealmaking.
Deutsche Telekom, Cellnex, Orange, and Vodafone also in the mix for tower M&A.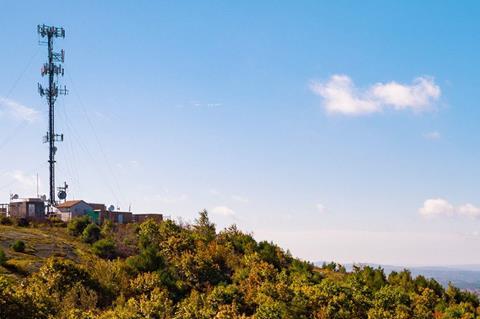 American Tower added fuel to growing tower M&A speculation in Europe. Rodney Smith, Chief Financial Officer at American Tower, said the company was looking to invest further in tower partnerships, adding that, when it comes to M&A, "we think the most attractive and exciting opportunities are likely to develop in Europe and maybe in some select markets in Asia".
He added, somewhat teasingly, that there "could be some compelling things happening" in both regions.
Speaking at a recent UBS Global TMT Conference, Smith's comments — as transcribed by VIQ Disclosure — appeared to chime with tower M&A enthusiasm expressed by Chief Executives at Deutsche Telekom and Vodafone.
Tim Höttges continues to tell analysts that Deutsche Telekom is looking for the "right solution" on the future of GD Towers, the unit housing its Austrian and German network real estate. Nick Read looks keen on a multi-billion euro "co-control" deal between Vantage Towers, Vodafone's European tower spinout, with a "like-minded" regional rival.
American Tower is of course no stranger to M&A and expansion on European soil. The US firm shot up into the top tier of independent tower providers in Europe after acquiring the tower division of Telefónica's Telxius subsidiary in a €7.7bn (£6.6bn) all-cash deal. American Tower got hold of 12,500 sites in Germany, as well as 11,300 in Spain, as part of the blockbuster acquisition.
As it stands, there are five large-scale tower players in Europe: American Tower, Cellnex, GD Towers, Orange's TOTEM, and Vantage. Read predicts the region will end up with "three large players" in the tower market, implying a game of musical chairs.
American Tower in no rush to play
Despite Smith's professed enthusiasm for European M&A, he caveated that American Tower has competing — and perhaps higher priority — claims on its financial resources. Share buybacks is one, said Smith, while deleveraging is another
"To the extent that we do any M&A, we always run it up against share buybacks, and we'd like to do share buybacks", said Smith. He added that American Town had not gone down the share buyback route for "several years".
Moreover, following the agreed $10.1bn (£7.7bn) acquisition of data centre company CoreSite last month, Smith noted that American Tower was at the "higher end" of leverage. "Once we get through that, we'll be looking at M&A opportunities and balancing that against share buybacks", he said. At the moment, as Smith puts it, American Tower will keep its tower M&A powder dry — until something attractive crops up.
"We'll wait to see is if those [M&A] deals [can] be executed for prices in terms of conditions that we find acceptable. If it does, we could be participants. If not, we'll reserve our powder. We'll de-lever a little bit and we'll buy back shares." — Smith.
M&A priorities
Speaking during Vodafone's results presentation for the quarter to 30 September (Q2 FY21–22), Read indicated Vantage has licence to pursue an "industrial" tie-up to follow up the flotation it conducted earlier in 2021. The CEO also indicated the deal would be accompanied by separation of Vantage from Vodafone's own balance sheet, giving it greater flexibility on financing.
When questioned on Vodafone's thinking regarding a deal with Orange or Deutsche Telekom, Read described them as "two really credible, really high-quality operators that we have a very strong relationship with — so of course, they are opportunities". "Of course, we don't discount others", he added.
Höttges is also searching for a "strong partner" on towers, while Orange's former CEO Stéphane Richard in late-2020 described a tie-up with DT or Vodafone as an "interesting opportunity" (Deutsche Telekomwatch, #101).
Speaking during the Group's Q3 FY21 financial update, Höttges nonetheless clarified he was inclined neither to jettison the business nor retain full control over its destiny. He was instead looking for a middle ground where DT can "participate" in its development with an active and engaged ally.

Ken has been writing about developments in the fixed and mobile markets for over twenty years. He has been a contributor to TelcoTitans since 2015.