Entry-level SmartHome Magenta package to be made available on online shelves.
Tie-up with Germany's discount supermarket chain will no doubt be watched closely by smart-home rivals.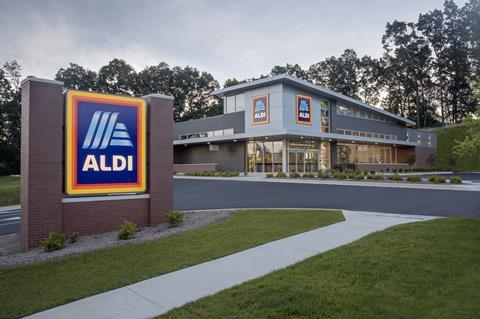 Deutsche Telekom agreed a distribution deal with Germany's discount supermarket chain Aldi for an entry‑level SmartHome Magenta offering.
Under the terms of the arrangement, which was agreed with both Aldi Nord and Aldi Süd (the former operates stores in north Germany and the latter in the south), the budget retailer will offer a smart‑home starter 'kit' online for a flat fee of €89.99 (£76.54). According to Aldi, as reported by local media, no contracts are required. The package is slated to become available on 9 September.
At the heart of the starter kit is the Wi-Fi-enabled Magenta SmartHome Home Base 2, which acts as the "control centre". Smart‑home appliances can then be controlled using Magenta SmartHome, the associated smartphone app. A smart socket strip, enabling appliances to be controlled remotely, is supplied by Müller-Licht as part of the package (as are three E27 LED smart bulbs).
Functionality, perhaps not surprisingly given it's a starter kit, is limited to tint products — the ability to dim and change lighting colours — and some basic security and safety features.
Through smartphone notifications, users are alerted if a door or window is opened. The package also includes a smart smoke detector, which notifies the smartphone when the alarm is triggered. The alarm can also be switched off from the smartphone.
Keep the Home OS fires burning
Aside from trying to increase share in the smart‑home market from its Aldi tie‑up, Deutsche Telekom is planning the launch of "Home OS", an in‑house-developed cloud‑based orchestration service layer, to manage all the services and devices that consumers use at home (Deutsche Telekomwatch., #105). This includes smart‑home applications, TV, and Wi‑Fi.
Home OS was first flagged by Timotheus Höttges, Chief Executive of DT, in November 2019, but the operator has been relatively quiet about it since then (Deutsche Telekomwatch, #89).
Claudia Nemat, Head of Technology & Innovation at Deutsche Telekom, described Home OS as an "API [application programming interface]-first orchestration layer that exists between the different services and devices". The idea is to make it easier for customer devices to work with home services. "Our customers expect super simple and intuitive onboarding, upgrading, and operating of any new devices", she noted.
Deutsche Telekom's goal is to enable 90% of its German and European customer base to use Home OS by the end of 2024. Home OS was rolled out this year to 200,000 smart-home customers in a pilot, and a full commercial launch is expected by the end of 2021.

Ken has been writing about developments in the fixed and mobile markets for over twenty years. He has been a contributor to TelcoTitans since 2015.