A converged core is the key big project for BT Technology, creating potential for new platforms and more efficient seamless service delivery.
Big spending division focused on strategic sourcing, and creating savings by attacking legacy systems.
Watson is anticipating BT building a range of data-driven business models on the foundations of its cloud-native network infrastructure.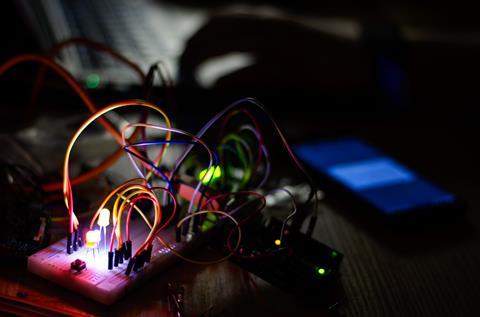 In June 2019, BT hosted the latest in the Group's series of Business Briefings focused on different elements of its operations.
The fourth themed event focused on BT Technology, the division responsible for the delivery and development of the Group's infrastructure, networks and systems, as well as the research and development function.
The event was led by Howard Watson, Chief Executive of the division and Group Chief Technology and Information Officer, who started by saying that the contribution of his division does not often feature in quarterly financial reports but is driving the Group forward in its current transformation programme.
The typically cheerful senior executive outlined the division's purpose and plans, with contributions from members of his executive team.
Watson provided an overview of current projects while also setting out expectations and predictions for where BT may find itself operating ten years into the future.
Meanwhile, the team talks covered BT Technology's commercial contributions via the customer-facing lines of business, the Group IT transformation programme, and the financial operations of the division.
Watson described communications as entering a new era, with the explosion of connected device numbers and exponential growth in data traffic expected to change business models across the industry. The infrastructure that BT Technology is building is intended to enable BT Group to both manage the greater demands on its networks and systems, while also providing a launchpad for new services in all the markets targeted by the Group.
The briefing focused first on the most crucial element of BT being able to thrive in the fast-changing environment, which is being able to effectively and efficiently meet the demands placed on its network.
BT's Business Briefings
Since the start of the Business Briefing programme, events have also been hosted by:
Consumer (New Consumer chief, new strategy, familiar buzzwords – BTwatch, #296).
Global Services (Burger plots Global Services digital revival – BTwatch, #299).
Enterprise (Enterprise sets out to prove its worth – BTwatch, #304).
'BT Technology' appears to be the new umbrella term for BT Technology Services and Operations. In the spirit of transformation cutbacks, a similar name change has recently seen BT Global Services chopped back to become 'BT Global'.
Watson's flock
The Business Briefing saw presentation from several members of Watson's management team, with other key figures involved in the Q&A segment of the event, rounding out the key strategists and executives for the division. The Technology top team comprises:
Greg McCall, Managing Director of Converged Services Platforms (Briefing presenter).
Rachel Higham, Managing Director of IT (Briefing presenter).
John Beswick, Chief Financial Officer, BT Technology (Briefing presenter).
Neil McRae, Chief Architect.
Tim Whitley, Head of Research.
Mark Murphy, Head of HR.
Doing more for less
Watson and Technology Chief Financial Officer John Beswick particularly focused on the importance of continued efficiency and innovation as central to strategy for the division as a means of keeping a lid on the costs that accompany skyrocketing demand for network services.
The picture of the sector that Watson painted was initially gloomy, and mirrored earlier observations from Group CEO Philip Jansen from his recent overview of the BT business (BTwatch, #305). Uptake of fixed and mobile voice and broadband services are said to be at, or reaching, saturation point. UK telecoms industry revenue has been on a downward trend for several years, with BT claiming a 1.7% compound annual rate of shrinkage over the 2012 to 2017 period (although this may be overplaying the nature of decline somewhat – after a steep decline between 2012 and 2014 industry revenue appears to have bobbed up and down in a range that could be described as broadly flat).
While revenue is at best stagnant, demand on networks is rising exponentially for both fixed and mobile broadband. Watson said that BT Technology has been successful in addressing this challenge and effectively by being "continually focused on driving down the cost of adding the next incremental gigabit-per-second to our networks to accommodate that growth".
Watson noted that current peak demand on the fixed network reaches around 13Tbps (linked to the timing of major gaming downloads), while the peak on mobile networks is around 560Gbps (linked to live sport streaming).
This focus is now on driving the adoption of a fully converged network. Watson said the convergence of the three main networks – fixed, mobile and Wi-Fi – through the creation of a software-driven intelligence layer that can enable ubiquitous connectivity is a unique opportunity for BT as a UK player.
Watson heralds unrivalled infrastructure strength
Watson is bullish on BT's spectrum and network assets for the fight. The CTIO indicated that BT would anticipate actively participating in future spectrum auctions, but declared himself "comfortable" with the Group's existing holding for current and near-term future needs.
Watson highlighted the strengths of BT's current mix of copper and fibre, and the merits of heading towards full fibre, when compared to the cable alternative in use at Virgin Media. A former senior executive at the cableco, Watson noted that BT's infrastructure is able to largely maintain download performance levels for customers at peak times, while cable-based networks feature greater shared-access infrastructure and therefore struggle to maintain headline performance at peak times. This is "the Achilles' heel" of DOCSIS 3.1 networks, according to Watson.
According to Watson, EE's network landmass coverage stands at around 85%. While he noted that this is five percentage points higher than its nearest rival, it also suggests that earlier estimates of the level of geographic coverage provided by the EE 4G network may have been overstated. A little over a year ago (but prior to a more recent Ofcom estimate) a figure exceeding 90% had been reported (BTwatch, #295, #303).