Pelipod siphoned off to Pourrat's growing band of supply chain innovators.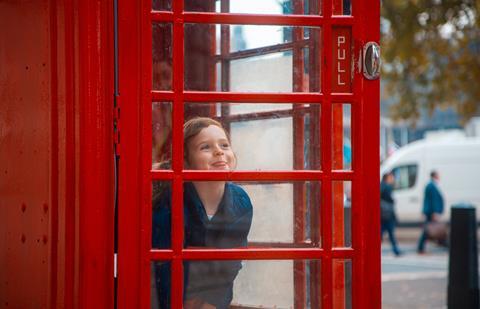 BT confirmed a few more details regarding the disbanding of Enterprise's Ventures department (BTwatch, #313), noting Chief Procurement Officer Cyril Pourrat will expand his reach slightly through the rejig.
In a regulatory filing disclosing various alterations to BT's financial and key performance indicator reporting structure, the operator stated that it "will no longer retain a separate Ventures unit within Enterprise" as part of the changes, which had been briefly trailered in the Group's May 2020 annual results statement.
The moves — seemingly triggered by the sales of Ventures' BT Fleet and Tikit units in 2019 and early-2020, respectively, but also continuing a broader theme of rationalisation within BT's business-to-business functions (BTwatch, #311) — brings a two-track shift in oversight of Ventures' remaining assets:
Four of these now appear set to float independently within the Enterprise organisation: Phone Book; security monitoring player Redcare; and the street furniture side of BT's business (Payphones and StreetHub). These problem children have historically been lumped together (BTwatch, #247 and passim), and while BT may be tempted to offload the businesses, regulatory obligations around payphones and directory services may prove an obstacle for all but Redcare. Selling the security unit may not be an easy task, having been put in and out of the shop window in the past with little interest expressed. Meanwhile the StreetHub operation may be due for a period of reflection ahead of an overhaul. BT recently acquired the assets of its former partner InLink after the latter's goals of rolling out Wi‑Fi enabled hubs and digital advertising spaces encountered concerted resistance from local authorities (BTwatch, #309, passim).
Ventures' more internally-focused Pelipod and Supply Chain units have been transferred to the operator's Procurement department — which sits centrally in BT under the direction of Pourrat.
Backing up the latter move were Companies House filings by Pelipod, showing a switch-around in its Board of Directors, including the addition of Pourrat and removal of Ventures Managing Director Katherine Ainley. BT has yet to flag Ainley's next move — whether to another job in the Group, or outside.
Pelipod was bought outright by BT in 2016, and its business is based on selling access to secure, machine-to-machine communications-enabled mailboxes around the UK (BTwatch, #280). At the time, the deal was justified by BT as an opportunity to expand use of Pelipod's smart-lockers as an internal logistics enabler (by allowing engineers to stash equipment closer to work sites, for example), as well as to support Pelipod's business with third-parties (EDF Energy has been cited as one customer). Under BT, the vendor's network has morphed into a Final Mile-branded storage offering based on around 500 lockers, according to the Pelipod website. From what information is available, Pelipod appears to remain in business ramp‑up mode and has not yet provided significant return to BT (at least in terms of external revenue). Although small, the provider looks to be performing well commercially, reporting a 35%‑rise in revenue to £1.8m in the year to 31 March 2019. However, it was still loss-making during that period (‑£1.6m before tax) and reliant on funding from BT. Placing the venture under Pourrat fits with signs of a more innovative (and perhaps commercial) focus within BT's Procurement department under the former Sprint executive (and now also 'Pelipoder'), who joined BT in 2019 (BTwatch, #308).
Distractions removed
As per BT's ongoing sell‑off of multiple in‑country assets within Global, the operator presented the changes at Enterprise as designed to give management a clearer focus. They "reflect the renewed focus in Enterprise on delivering the best fixed and mobile network services in the UK and to simplify the business", said the Group.
It may also be an acknowledgement that the structure of BT Group may not be the place to foster entrepreneurial new ideas. The Group's efforts in the area have tended to be compromised by the tendency to put new, potentially innovative solutions such as the StreetHubs in a bigger pool with legacy, dying services in the hope that old ideas can be transformed to meet emerging demands. The latest steps suggest that BT may be recognising a need to implement palliative care for several revenue streams, and give up on finding long‑shot miracle cures.