Integration of Sky's Now TV into BT's YouView‑based platform enabling Consumer to offer a more rounded pay‑TV product with simplified access to a range of OTT services.
New packages built on apparently contradictory goals of leveraging demand for flexible on‑demand services while also tying customers into two‑year contracts.
Sky to start benefiting from deal with BT through ability to sell BT Sport subscriptions as part of its own portfolio.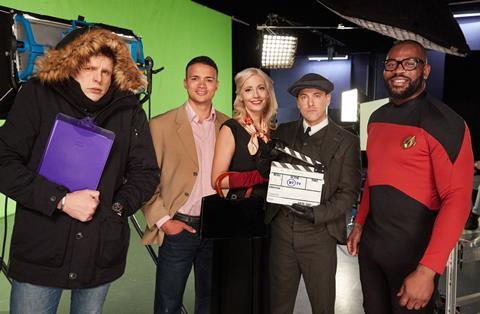 BT Consumer unveiled its new pay‑TV proposition, proclaiming a switch to a more flexible subscription model, reflecting changes in the nature of consumption prompted by the rise of over‑the‑top (OTT) content services. However, the price of flexibility on the use of OTT services is a two‑year commitment to both BT Broadband, and at least an entry‑level BT TV subscription, raising questions on just how adaptable the offering is.
The key innovation with the BT TV refresh is the integration of Sky's Now TV service into BT's YouView‑based television platform, with access to Sky channels available through the BT electronic programme guide (EPG), alongside the standard range of Freeview channels.
Trumpeting the availability of a wide range of content on "one box, one remote, one bill", BT is offering five new packages:
BT

 

TV

package

Features

Price

(per-month)
Source: BT.

Entertainment

Freeview channels, AMC channels (a BT TV exclusive), Sky entertainment channels, including box sets on‑demand via Now TV.

£10

Big Entertainment

Adds Sky Cinema from Now TV to Entertainment bundle.

£20

Sport

Freeview channels, AMC channels, BT Sport.

£15

Big Sport

Adds Sky Sports via Now TV to Sport package.

£40

VIP

Combines Big Entertainment and Big Sport, in high definition (HD), and 4K where available.

£60
Following a path already welltrodden by mobile operators, BT Consumer is also offering pay‑TV customers a series of 'bolt‑ons' in the form of monthly subscriptions to HD access, Amazon Prime, Netflix, Now TV, and children's channels on rolling contracts. These bolt‑on services are also integrated with the BT TV EPG.
The proclaimed flexibility of the service comes from the ability to add these bolt‑ons at any time and remove them with 31 days' notice, with the option of switching the core BT TV package subscribed to once every 30 days. BT highlighted the opportunity to, for example, subscribe to Big Sport during the English Premier League season, switch to Big Entertainment during the summer when the season is over, and then back to Big Sport at the start of the new season.
An upgrade long in the making
This update had been expected since BT agreed a content-sharing alliance with Sky in December 2017, which saw the two operators agree to swap access to BT Sport and Now TV (BTwatch, #291). While a service launch was originally expected in early‑2019, its introduction was apparently held up by the complexity of integrating access to Sky's Now TV into the BT platform (BTwatch, #306).
This work appears to have been undertaken in conjunction with YouView developers, with the platform now flagging the integration of the Sky on‑demand service into its offering for all users of its set‑top boxes. However, BT TV is currently unique in offering the ability to record Now TV content, while TalkTalk is still rolling out the necessary equipment updates and its pay‑TV customers can only access a Sky Cinema Pass from Now TV.
Sky benefits from its side of the bargain
The integration of Now TV into BT TV will also benefit Sky. It can now directly sell BT Sport to its customer base, removing the need for prospective customers of the service to use a BT sales channel. It also means that Sky will be able to offer a more comprehensive sports bundle to its existing customer base.
Flexibility has its limits
Consumer is heavily hitting the point that the different OTT services available on its platform can be subscribed to at any time, and cancelled with a month's notice, which appears to BTwatch to be an underwhelming benefit.
While there are clear benefits to the integration the BT TV offering provides, with the ability to record programming from Now TV and search across different services via the EPG, the cancellation time periods (and monthly charges) are no better than those in place for users subscribing to the services independently. Yet, in contrast to a Now TV or Amazon Prime customer who might be accessing content via a smart television or dongle, BT TV comes with a 24‑month contract for its core of broadcast channels.
The demand that customers commit to BT's television service for two years as part of an attempt to leverage the appeal of OTT services bears the hallmarks of previous Consumer strategy — seen in the early days of the launch of broadband, converged mobility, and BT Vision IPTV among other innovations — where a failure of nerve led to the division prioritising tying customers into contracts over trusting in the merits of new propositions.
BT using the prospect of the various streaming services being charged on a single bill as a significant selling point also appears something of a throwback to the turn of the century, when paper bills were still commonplace. While this convenience may have had clear merits when bills could fluctuate on levels of service usage, and itemised bills were flooding post boxes, it does not seem nearly as compelling at a time when direct debits are easily managed in relation to services that attract a flat monthly fee.
Sky to be Disneyfied ahead of BT
While BT has reportedly held talks with Walt Disney Company in an effort to secure exclusive promotional links with the new Disney+ streaming service, rival Sky managed to get to the front of the queue and agree a deal first (BTwatch, #309). The new service, which provides on‑demand access to a broad range of new and library, Disney‑owned content, will be integrated with Sky Q, and available to buy through a Sky account.
Although this appears a blow to BT's distribution partner approach to content delivery, it should be noted that Disney+ will in the future be integrated with Now TV, which in turn is now available over the BT platform. Whether BT's deal with Sky will extend to include the Disney offering remains to be seen, however.
YouView tunes out consumer market
As BT Consumer unveiled its new pay‑TV packages, YouView, the broadcasting and communications joint venture that provides the platform for the BT service, took another step away from direct consumer relationships.
The IPTV developer announced the end of support for its consumer mobile app from April 2020, as it focuses solely on developing technology on behalf of business partners and customers including shareholders BT, TalkTalk, and hardware vendors Humax and Sony. It was noted that BT already provides its own equivalent mobile app, which provides scheduling information and enables remote recording. However, other service providers using the platform, including BT's Plusnet and TalkTalk, apparently do not have an available alternative.
BT and TalkTalk were primary investors in YouView when it was announced in 2010 (BTwatch, #216), and are now listed as two of several shareholders alongside infrastructure player Arqiva and broadcasters BBC, Channel 4, Channel 5, and ITV. The seven parties hold 14.3% of shares each. Humax and Sony are described as business partners in the JV's recent statement. A 2015 deal brought YouView to select Sony TVs, and Humax has supplied set‑top boxes since 2012.
YouView reported a net loss of £15.6m in 2019, adding to £7.3m for 2018, suggesting that there is a need to reframe its business model, such as rationalising product offerings.