Airwave unlikely to be switched off until 2024, possibly 2025.
EE on track with 4G network.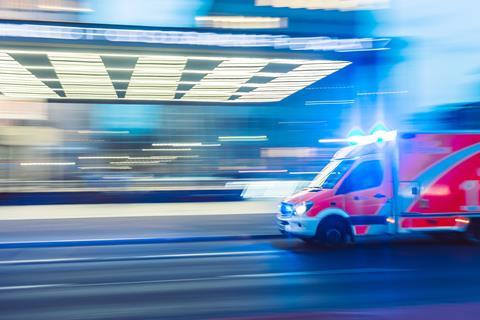 The UK's Emergency Services Network (ESN) looks set to encounter further delays after ministers admitted that the current TETRA‑based Airwave system will be switched off even later than expected.
In a partly online session of the government's Public Accounts Committee (PAC), which has been keeping a beady eye on ESN progress (BTwatch, passim), Matthew Rycroft, who was appointed Permanent Secretary at the Home Office in March 2020, indicated that Airwave will now be turned off in 2024, with the possibility that this could stretch into 2025.
This represents a considerable delay from the last proposed date of around December 2022, adding further costs to a programme that is already well over budget. Indeed, Joanna Davinson, Chief Digital, Data and Technology Officer at the Home Office, estimated the annual cost of maintaining the Airwave system alongside the ESN project at around £550m a year.
The Home Office has previously admitted the cost of installing and running the ESN will reach £9.3bn by 2037, £3.1bn more than originally projected (BTwatch, #314).
Meg Hillier, Chair of PAC, was blunt in her assessment of the situation, describing the further delays as "disheartening" and noting that those in charge of the ESN programme have now been called before PAC on ten occasions. "I hope we will not have you back, but I fear we will", she said.
Rycroft was adamant that the programme will succeed. "There is no alternative, or rather, any alternative would be worse than sticking with this programme", he said.
The Home Office has also been required to come up with a new business case for the project, following the technical setbacks and a shifting brief.
Davinson said a new draft business case is now in place and will be reviewed in the autumn, with the expectation that it will be completed by end‑2020. She indicated that the changes to the technical solution and complications relating to deployment planning had caused the delay.
Rycroft claimed that even if the ESN is delayed until 2025, "the net present value of this programme will be positive … it will be cheaper in the long run".
Latest updates
The ESN, which is largely based on EE's 4G network, relies on the smooth inter‑working of a number of different elements. According to Davinson, some progress has been made in recent months.
4G network: In August, EE said it had completed the 500th new site for the ESN, in Glencoe in Scotland. The BT‑owned mobile operator said it has also upgraded 19,000 of its existing sites to comply with ESN requirements. The Home Office says on its website that EE is due to build 466 new sites. Davinson said the EE network should be completed by the end of 2020.
Air‑to‑Ground (A2G): EE has previously highlighted plans to bolt an A2G add‑on to the ESN through a tie-up with Nokia and the Home Office (BTwatch, #314). Critical technology provider Cobham has also flagged its selection by the Home Office to provide the full Emergency Services Network Aircraft Communications System (ESN ACS), and is collaborating with QinetiQ for test and assurance capabilities. Davinson said the first test run of the A2G system has been completed, although without giving much further detail.
London Underground: Davinson said a pilot is underway on a section of the Jubilee Line between Canary Wharf and Westminster. She added that Transport for London is about to announce the concessionaire to complete the build both for its core network and the ESN requirements.
Handsets: Samsung has already provided 1,000 ESN Direct 1 handsets and is set to deliver 5,000 Direct 2 handsets in the coming weeks. Davinson said the Direct 2 version of the ESN solution "actually includes most of the core capabilities that ESN requires", such as a working network, the Samsung device, and SIM card to prioritise emergency services. The final core release, Prime, is now scheduled for the second quarter of 2021.
Kodiak push‑to‑talk solution: Davinson said Direct 2 is based on version nine of the Kodiak software, while Prime will be based on version ten. She also noted that Kodiak has an obligation to bring its software in line with 3GPP standards within 18 months of any changes.

Anne Morris is a freelance journalist, editor and translator. She has been working as a reporter and news analyst for TelcoTitans since 2016.