Political brinkmanship between London and Brussels threatens access to €95.5bn R&D pot.
UK preps Discovery Fund as alternative, but unlikely to match largesse of Horizon Europe.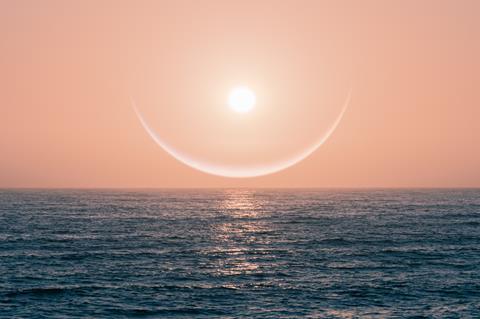 Growing political acrimony between the UK and the European Union is raising the possibility that scientific R&D teams in the UK, as well as telco innovators, will be denied access to Horizon Europe, an EU-backed, seven-year research funding programme (2021–2027) with a budget of €95.5bn (£81.6bn).
Perhaps of most interest to UK telcos is "Cluster 4", which forms part of Horizon Europe's Pillar II (see table). Under the heading of Digital, industry and space, Cluster 4 covers numerous fields of research that overlap with operator R&D efforts, including: advanced computing and big data; advanced materials; artificial intelligence and robotics; next-generation internet; and quantum technologies.
Cluster 4 has the biggest budget (nearly €15.35bn) in Pillar II, yet UK telcos will not only miss the extra funding if the EC shuts off UK access to Horizon Europe. Collaboration with European R&D organisations and academia, which proved advantageous to BT Group as part of its involvement in Horizon 2020 — Horizon Europe's predecessor — will also be denied.
Paul Muschamp, Head of Future Communications Research at BT, reflecting on Horizon 2020's 5G-VINNI (5G Verticals INNovation Infrastructure) project, told TelcoTitans that EU funding (€20m) was "invaluable", and it was a great example of European R&D collaboration. The project, slated to end on 31 December after three-and-a-half years, involves a total of 23 consortium partners working across eight facility sites in different parts of Europe.
Focus area
Funding allocation

Note: *Next Generation EU programme (recovery fund).

Source: European Commission (March 2021).

Pillar I: Excellent science

European Research Council

€16bn

Marie Skłodowska-Curie actions

€6.6bn

Research infrastructures

€2.4bn

Pillar II: Global challenges and European Industrial competitiveness

Cluster 1: Health

€8.246bn (including €1.35bn from NGEU *)

Cluster 2: Culture, creativity, and inclusive societies

€2.28bn

Cluster 3: Civil security for society

€1.596bn

Cluster 4: Digital, industry and space

€15.349bn (including €1.349bn from NGEU)

Cluster 5: Climate, energy, and mobility

€15.123 billion (including €1.35 billion from NGEU)

Cluster 6: Food, bioeconomy, natural resources, and environment

€8.952bn

Joint Research Committee (non-nuclear direct actions)

€1.97bn

Pillar III: Innovation Europe

European Innovation Council (EIC)

€10.6bn, including up to €527m for ecosystems (including NGEU parts dedicated to EIC)

European innovation ecosystems

European Institute of Innovation and Technology

~€3bn
Horizon Europe, political football
The EC has reportedly been prioritising funding applications to Horizon Europe from other countries as EU fears grow that Boris Johnson's UK government will trigger Article 16 of the Northern Ireland Protocol.
Part of the EU–UK withdrawal agreement, the current arrangement prevents a north–south trade border in Ireland, but Article 16 — a "safeguard clause" — can be triggered by either the UK or the EU if they think the set-up has caused "serious economic, societal, or environmental difficulties" or the "diversion of trade".
The UK has indicated that this threshold has been reached, but Brussels is now reportedly plotting retaliatory measures — including the UK's exclusion from Horizon Europe — should Article 16 be invoked (on the basis that it will undermine Ireland's place in the EU Single Market).
For its part, the UK — in what seems to be a case of political one-upmanship — has also threatened to pull the plug on its support for Horizon Europe should Brussels try to impose tougher trading conditions. The UK government has committed to pay €2.1bn annually over the course of the Horizon Europe seven-year programme to ensure access for British scientists and researchers to pan-European projects and funding.
"Blocking the UK from joining Horizon is in no one's interest — we can't participate and they lose out [on] our financial contribution", said one government source cited by The Telegraph. "We're having to look at alternatives in case the EU does block our access, which would be a breach of what we agreed less than a year ago".
The Telegraph goes on to report that cabinet minister Lord Frost, whose responsibilities include overseeing Brexit implementation, has been working with Business Secretary Kwasi Kwarteng on setting up a Discovery Fund as an alternative to Horizon Europe.
Details are scant but funds due for the UK's participation in various EU programmes — not only Horizon Europe, but also Copernicus (Earth satellite observation) and Euratom (nuclear research) — will apparently be redirected to the Discovery Fund in the event of UK R&D links with Europe being severed.

Ken has been writing about developments in the fixed and mobile markets for over twenty years. He has been a contributor to TelcoTitans since 2015.