Government offers to pay some of the costs, but not all, to access EU's Horizon Europe scientific funding initiative.
The successor to Horizon 2020, which BT has tapped into, Horizon Europe has an R&D budget of €95.5bn.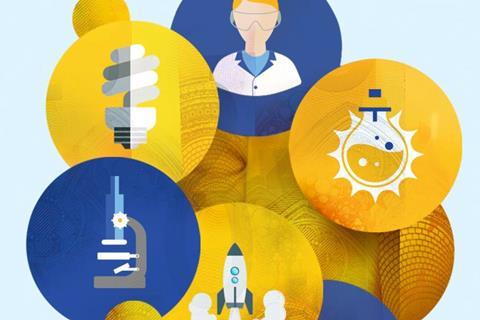 The UK government was roundly criticised by senior opposition figures and the scientific community over perceived vagueness on how it intends to fund the £2bn participation fee that will allow UK companies to pitch for funds from the European Union's (EU) Horizon Europe initiative.
To try and quell growing disquiet, the UK government promised to stump up €250m (£217m) to help pay for the country's association with Horizon Europe, although that still leaves a large hole to be plugged. There are fears in some quarters that the UK Research & Innovation (UKRI), the country's main funding agency, will have to cover the shortfall from its £9.1bn annual budget.
Ed Miliband, former leader of the opposition Labour Party — now Shadow Secretary of State for Business, Energy & Industrial Strategy — told the House of Commons, prior to the £250m commitment from the government, that "cutting the science budget to fund Horizon would not be walking the talk on science funding".
Government officials reportedly estimate the cost of Horizon Europe participation over the programme's seven-year lifetime will be around £14bn, but that the amount due to be paid upfront is around £1bn during 2021.
Although Brexit has inevitably loosened ties with EU member states, the UK is slated to become an associate country in Horizon Europe, the EU's seven-year programme (2021-2027) for scientific research and innovation. It has a budget of €95.5bn. Having associate country status means UK researchers and various other entities, including universities, research centres, innovative businesses and industry, will have "full rights" to participate in the first calls for proposals under the Horizon Europe Framework Programme. These will be published on the European Commission's Funding and Tender Opportunities website.
Quantum benefits for BT
BT was among a number of UK beneficiaries of Horizon 2020, Horizon Europe's predecessor. It ran from 2014 through to 2020 and had a budget of nearly €80bn.
Quantum technologies was one area in which BT got an R&D uplift. Looking beyond GPS-based network synchronisation and examining the real-world application of quantum timing technology, BT is part of the Europe-wide integrated quantum clock (IQClock) consortium (BTwatch, #320). IQClock is a three-year initiative coordinated by the University of Amsterdam and backed by a €10m grant form Horizon 2020. Work commenced in October 2018 and is scheduled to end in September 2021.
BT is also participating in another three-year quantum communications research project funded by Horizon 2020, called OPENQKD (BTwatch, #307), which is focused on the application of quantum key distribution. The UKRI confirmed that UK participants will continue to receive Horizon 2020 grant funding, despite the end of the Brexit transition period on 31 December 2020.

Ken has been writing about developments in the fixed and mobile markets for over twenty years. He has been a contributor to TelcoTitans since 2015.