Lockdown slows network rollout, but capex remains on track to ramp up from next year.
Existing cost cutting to be coupled with pandemic‑driven spending reviews for additional sustainable savings.
New Huawei rules said not to add to BT's swap‑out burden.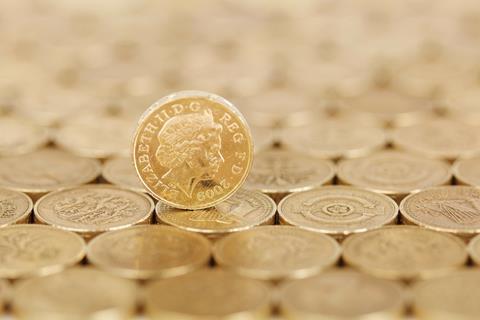 Throughout Q1, BT investment was said to have continued in core areas, despite restrictions on discretionary spending and pauses placed in areas such as recruitment, as a result of COVID‑19.
BT talked up steps it has taken to cut costs in response to the crisis, but did not provide substantial detail on the form of these savings, or levels of operating expenditure in the quarter generally. The Group is, though, said to be in ongoing discussions with major suppliers to identify "opportunities for significant and sustainable cost reductions", according to Jansen. Beyond savings prompted by current circumstances, BT is also promising more detail on the savings it has begun to see from its ongoing cost-transformation programme at the half‑year results in October 2020.
BT's transformation strategy, unveiled in May 2018, entailed the removal of about 13,000 largely managerial and back office roles within the Group, accompanied by the creation of 6,000 new posts in areas including customer service and engineering. The recruitment element of this plan appears to have been slowed by the pandemic outbreak, while headcount reductions are continuing, meaning that approximately 2,000 people were removed from the direct employee headcount during the quarter, prompting further savings. Despite this, the Group is maintaining that no job losses will be incurred as a direct result of COVID‑19.
As noted above, capex was broadly flat for Q1, at £927m. The level of quarterly spend is set to rise on infrastructure investment, and BT has indicated that, in the mid‑term, annual capex could rise to the region of £4.5bn–£4.6bn, from current levels of about £4bn. There is unlikely to be a sudden jump to this level, however, with the Group anticipating capex for the current year to come in within the £4.0bn–£4.3bn range. Lowth suggested investment will then rise to a peak over another two to three years, based on the anticipated rate of build and provisioning for full‑fibre services.
Another area where BT appeared confident it can keep a lid on costs is the longer term replacement of Huawei Technologies' equipment in its infrastructure. While the government's latest proposals indicated a tightening of restrictions on the presence of the vendor, BT said it was comfortable that it would be able to manage the process within the envelope of £500m it estimated when Huawei was first designated as a high‑risk vendor.
BT Group Q1 FY20–21
1

2

3

Currently reading

Spending: capex surge still around the corner

4

5