Installation of rural sites re-starts and initially reticent MNOs now offering warmer support.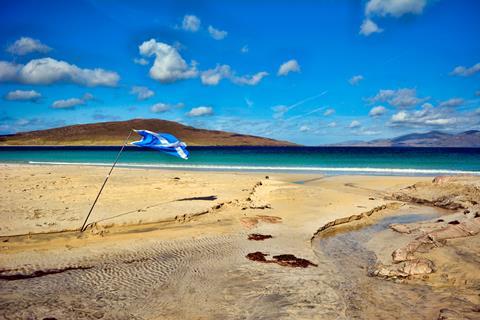 Scotland's government confirmed that the Scottish 4G Infill (S4GI) programme has got back up and running after a long hiatus during COVID-19 lockdown, with EE, Telefónica UK (O2 UK), and Vodafone UK due to begin offering services across more rural sites later this year.
The latest update on the scheme's website shows construction work has re-started (or has been completed) in at least 14 of the locations where the government plans to hook up communities so far ignored by the UK's four mobile network operators when rolling out 4G.
The programme, announced back in 2018, has currently brought only one mast — sited at New Luce in Wigtownshire, and switched on pre-lockdown — into service, but the update suggests this will rise to at least four by the end of 2020.
Managed network service provider WHP Telecoms, which is running the programme, was freed to begin mast-building again by the easing of construction industry restrictions during June.
Overall, 67 sites have featured within S4GI in some way, but the challenge of creating common ground between MNOs, landlords, and local planning authorities has led to more than 40% of these being abandoned.
Currently, the list includes:
The "live" site at New Luce, where Vodafone is providing service.
Fifteen sites that are at "build stage" — where WHP, which is acting as a go-between between councils, landlords, and operators, has secured agreements and is either ready to re-start construction and installation work, or has already done so. This is up from eleven in June. EE is named as a supporting operator for three of these sites, and Vodafone and O2 for one each (with the rest, MNOs are noticeably shy when it comes to publicising backing).
A further 20 that are classed as being in a "pre-build" phase — predominantly where WHP has secured an operator commitment but not yet tied down landlord agreements and/or planning permission.
Four that have been proposed as "additional candidate sites", and where the Scottish Government says "site searches and initial discussions with planning authorities, local landowners and mobile network operators are underway".
Twenty-seven sites that have been dropped from the scheme because of a lack of interest from operators, or a knockback on planning permission.
The S4GI scheme is one to watch as national authorities continue to look at new models that can bring a new layer to service delivery, over and above the MNOs' commercially-led roll outs.
If it continues to gain momentum, the Scottish government has suggested it could become a "testbed" for neutral host-based 5G rollout in rural areas, having expressed frustrations with UK-level direction on next-generation mobile rollout.