Openreach executive sees fibre deployment as key to reversing rural to urban migration.
Building broadband is not enough: more education is required to ensure higher take‑up.
Need to 'join the dots' to ensure infrastructure and economic programmes are properly implemented.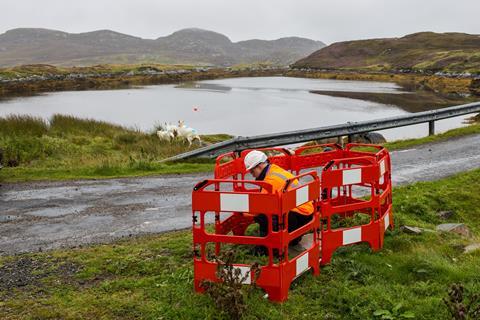 For Katie Milligan, improvements to broadband connectivity in Scotland may have come too late to prevent her from having to leave her hometown for London, but the "passionate Scot" said the deployment of full‑fibre networks in more remote areas is enabling others to remain in their communities.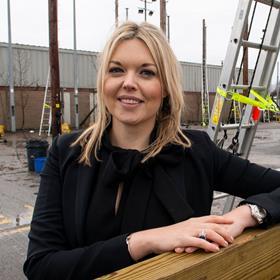 Milligan, Openreach's Managing Director for Customer, Commercial & Propositions, was born in Ardrossan in North Ayrshire.
"It cracks me up that I have had to move from Ardrossan down to London, in order to work, yet my mother has better broadband than me", she said during an online presentation for Edinburgh's Business Festival in March 2021. "But it just shows the typical places in the past that… would have had brain drain and migration — we're now able to put in fibre in order to put back into that community".
Milligan is responsible for Openreach's entire products and services portfolio, which generates £5bn in revenue a year, as well as overseeing the InfraCo's relationship with its 665 communications provider (CP) customers across the UK. In the recent past Milligan has championed Openreach's effort to enable superfast and ultrafast services for CPs with volume deals (BTwatch, #309).
Furthermore, Openreach selected Milligan to be Brendan Dick's replacement as Chairman of the Scotland Board at Openreach with effect from the end of March 2021.
Scottish fibre deployment faces unique challenges, particularly when it comes to ultra‑rural geographies (BTwatch, #316). Milligan has been central to Openreach's broader UK fibre proposition in recent years, and is well placed to oversee the tailoring of service delivery to reflect the challenges of the country.
Openreach is building full‑fibre broadband networks in more than 90 Scottish cities, towns, and villages as part of its £12bn plan to reach up to 20 million UK premises by the mid‑to‑late 2020s. It claims that connecting Scotland to full‑fibre broadband by 2025 will generate a "£4.5bn boost to the nation's economy". As well as Ardrossan, recently announced locations include Anstruther, Cellardyke, Glentress, Kelso, Kilrenny, Lower Largo, Lundin Links, Peebles, and Pittenweem; and Openreach has cited Galashiels, Hawick, Maxwellheugh, Selkirk, Sprouston, and Tweedbank as some of the locations to be in the next wave of full‑fibre deployment.
Playing field being levelled…
Because of her own experiences, Milligan said she is particularly passionate about the societal benefits that better connectivity is expected to bring.
"I firmly believe that by enabling infrastructure, not only can we enable people to go back to rural areas, we can allow people to stay in the areas where they grew up with their family", she said. "We believe that through some of this investment, just under 300,000 people could move back to the rural areas".
She conceded that cities are the best places to go to in terms of population density and cost of build, but "we do believe that we have a societal obligation to make sure that we don't leave people behind… We're aiming for what we call a balanced build" that includes cities, new sites, and areas where it would not normally be commercially viable to deploy a fibre network. This is in line with commitments made in summer 2020 to include more than three million premises in non‑competitive areas as part of its target of passing 20 million homes within the next few years.
… but still no field of dreams
At the same time, she warned: "It's not like Kevin Costner and Field of Dreams: build it and they will come. You have to help educate people on what digital switchover means, and making sure we connect to it to get the benefits".
The situation in Edinburgh provides a case in point. Milligan said the city has been one of the first to benefit from the investment in full‑fibre networks in Scotland and the UK, with around 100,000 premises passed to date. However, take‑up in the city is only 9%, she said.
She stressed that educating businesses, local authorities, and residents about the benefits of fibre networks is of fundamental importance to ensure better take‑up. She also said it is important to make people more aware of the choices they have in terms of broadband plans — and that they understand that fibre can often be cheaper than their existing service.
"I think I get more worried by the fact that there are so many options out there, but they're just not been taken up", she added, pointing to the social tariffs that are available from different CPs to help those in low‑income and vulnerable households get online. "One of the things I get so stressed about is we spend all this time putting out this infrastructure, and people don't know it's there", she said.
Despite the current low take‑up, Edinburgh is being used as a showcase by Openreach because of the number of premises passed. Milligan also highlighted the particular challenges presented by the city because of its old cobbled streets and high proportion of multi‑dwelling units.
"We have to avoid digging wherever possible", she said — adding that Openreach is trying out "innovative technologies" to make use of existing ducts and overhead locations. "We've got this expert chief engineers' team, and they are like the ninjas who try and work out all these things to avoid disrupting things like cobbles", she added.
Rewiring a plug no longer required
The coronavirus pandemic has of course brought its own unique set of challenges, requiring Openreach to change how it works. She believes that the biggest challenge is yet to come: persuading people to return to the office because of fears about catching COVID‑19.
The pandemic response has also had an impact on recruitment and training processes already in the midst of an overhaul.
In response to the pandemic, Milligan said Openreach has been making more use of online training tools and limiting practical training as much as possible. She also said Brexit has added to the challenge of finding employees, particularly in roles that involve heavier, more physical work. This is a problem that Milligan suggests could potentially get worse as more and more infrastructure projects drawing on limited civil engineering resources get into gear. "That's my worry — that everyone's going after the same resources, and as an industry, we don't tie it together", she said.
Openreach is seeking employees from less traditional areas to address this possible shortfall, and is also more generally placing greater emphasis on diversification within the workforce.
In an apparent reference to the access services business's recent rethink on the way it words job descriptions (BTwatch, #320), Milligan said Openreach is also finding that if it changes the way it talks about engineering skills, and instead refers to them as 'technical' or 'digital' skills, it tends to get a better response from potential recruits.
A further unexpected (and still unexplained) obstacle that Openreach discovered when it reviewed factors that might be negatively affecting the diversity of its workforce came in the form of a commonly used entry test for the business. A traditional exercise given to new candidates was rewiring a plug, but records suggested that people from Black, Asian, and minority ethnic groups were failing this test at disproportionate rates. "So we took the test out, and we got better inclusion", she said, with no impact om ensuring that new recruits have the necessary skills and aptitudes for the work they would be doing.
The changing face of the telecoms industry
Milligan's career at BT began in 2004, when she joined the graduate recruitment scheme straight from business school at the University of Strathclyde. She has moved quickly up the ranks and is one of the rising stars, alongside new BT Enterprise Chief Executive (CEO) Rob Shuter and others, who BT CEO Philip Jansen hopes will fulfil his vision for the Group (BTwatch, #322). When asked how difficult it was as a female to succeed in such a traditionally male‑dominated industry, Milligan said she was brought up in a way that made her oblivious to potential barriers because of her gender. "I think it's my age that has always stood against me. I really don't ever see my gender is an issue, but I know that people always look at me thinking, 'your age', then 'gender' comes next", she said. Milligan said gender is clearly an issue for others, however, and stressed that language and behavioural patterns do need to change. "I think I've been lucky", she added. "I hear some terrible stories, and it is my quest to… prove you can be yourself. You can be original, you can be young, you can be female, you can be normal — whatever normal is — and not be ego-driven, and still succeed".
Joining all the dots
Milligan went on to make use of her presentation to call on the wider community to help improve digital connectivity. "It's one thing building the infrastructure, but the reality is, if you don't connect to it, and you're not thinking ahead of time particularly around, for example, the Edinburgh City Plan, the economic recovery plan; if we don't connect the dots together, we actually miss a lot of the benefits that we could reap as a collective".
Milligan floated the idea of "interweaving programmes that will be for the good of Scotland", and sought to stress how "together we can collaborate to make sure that if we're putting in infrastructure the length and breadth of Scotland, we do it for multiple reasons", to benefit homes, businesses, industry parks, transport routes, and more.
Becoming more environmentally sustainable is also an imperative. "The next thing for us is really around how we become as green as possible so we've not got those vans out on the road, and if we do, they're electric".
Milligan conceded that this more of a challenge in Scotland because of its terrain. "But that is the challenge that we want to overcome", she said.

Anne Morris is a freelance journalist, editor and translator. She has been working as a reporter and news analyst for TelcoTitans since 2016.