CTIO Colin Lees shares impact of tech overhaul on network build.
More effort on provisioning and repair in three-year transformation project.
Openreach owns IT and Network strategy decisions; BT Digital and BT Networks are key suppliers.
Three-supplier strategy for FTTP advances with Adtran, Huawei and Nokia.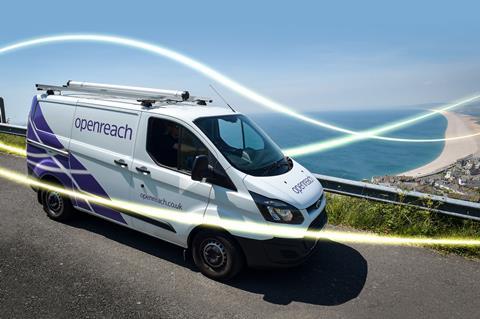 As Openreach accelerates the rollout of fibre-to-the-premises (FTTP), Chief Technology & Information Officer Colin Lees shows no sign of slowing down in the final year of a major three-year transformation project that is mainly driven by scaling and speeding the fibre build across the UK.
As it published its full year results in May 2021, BT Group raised its target for FTTP homes and businesses passed from 20 million to 25 million by 2026 and said it will accelerate the rollout rate from two million premises per year to four million per year, which would increase the weekly rate from 43,000 premises passed to 70,000. (BTwatch, #321 and #322). BT referred to having "build confidence" and flagged the capability of its wholly-owned, independent access infrastructure arm to meet the new targets.
While there are multiple regulatory and financial factors at work in BT's decision to ramp up FTTP, and engineering expertise is central to the ratcheting up of the rollout rate, the work of Openreach's Technology division through its ongoing transformation project has also played an essential role.
Digitising the fibre journey, end to end
The transformation project started after Openreach's legal separation from BT Group (BTwatch, #284) and has involved everything from updating IT systems to adopting agile ways of working (BTwatch, #321). The top objective for the first two years has been to support the FTTP rollout by providing the technology "to build at scale", Lees said.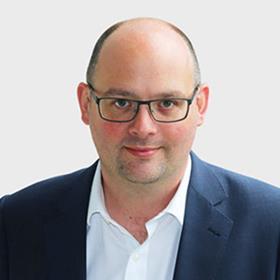 "If we go back to the beginning of the three-year plan, we didn't have the tools that would have enabled the throughput of engineering activity", he said. "We couldn't have done the number of surveys that we needed to do, and the IT estate wasn't sized to be able to cope with the scale of the new network. We've invested over £30m over a 24-month period upgrading 50 different pieces of infrastructure within our IT estate to enable that scale build", said Lees.
An example of one of the projects, Openreach Technology has built what it internally calls a "digital workflow for fibre", which digitises the processes of a fibre build from the initial survey to switching on the service for the customer. Field engineers now use tablets to conduct surveys, rather than filling out paper forms and sending them back to an office. They can design the fibre network "there and then, on the spot" and it is sent automatically into a "brand-new workflow management system", explained Lees.
"What we are working to do, and we've done a lot of it already, is build that end-to-end digital journey for building a fibre network. It starts with that cool new tablet-based solution and it finishes with using an app to scan the barcode on the ONT [optical network terminal] device in the customer's home, and it automatically activates that fibre network", he said, adding that there are of course many steps in between where engineers work to build the network.
Digitising the entire process has involved introducing new backend systems and applications so that Openreach can manage the workflow and automatically configure services. After two years, Lees said that the digital workflow is about 70% complete. "We're exactly where we want it to be, and now it's about continuing to build it out to enable that even bigger ramp up of FTTP build", he said.
Big data lends a hand
Openreach's data strategy is founded on an on-premises data lake as well as public cloud services from Amazon Web Services (AWS) and Google. All the data related to the fibre platform has been corralled into one place, which gives Openreach visibility across the whole network. Using big data platform Qlik, Lees' team can see how many premises have been built each week.
"We're using big data to really peer into that digital workflow for fibre so that we can give the business great insight and reports, very up to date, in real time", he said.
The Openreach Technology division has a team of 400 people, located in four technology hubs across the country: Adastral Park, Belfast, Glasgow, and London. Lees and about half of the team are based at Adastral Park, where Openreach's research and development labs are. Just as Openreach has been carved out as independent from BT, it has its own dedicated space and labs at Adastral Park. Openreach employs more than 34,000 people, including 28,000 field engineers.
Provisioning and repair prioritised
The upgraded fibre rollout targets underline that Openreach has effectively industrialised and scaled fibre deployment and now, in the final year of Openreach's current transformation project, Openreach Technology is focusing efforts on provisioning and repair.
"You build it, then you provision customers onto it, and then you've got to look after the customers once they're live and provide a great service", he said, adding that the key job now is improving provisioning so that "we get it right first time" when new services are installed for customers.
A "brilliant repair facility" is also in the works and the Technology team is "doing some world firsts" that will enable Openreach to be more proactive if customers have problems and resolve them quickly. He did not want to reveal the details at this time but teased that "we're using some pretty cool new technologies" and hinted that Openreach's big data platform will be involved as the business attempts to maintain leadership as well-funded rivals ramp up their own fibre plans.
"This year, our big focus is developing what I think is a really transformational service wrap around our FTTP network that I think will differentiate Openreach significantly against our competitors", he said.
In May, Openreach customer-facing teams and engineers started using the "What3words" application that allows members of the public to report the precise location of damage to cabinets, telephone poles, and wires. What3words maps the world in a grid of three-metre squares and gives each square a unique three-word combination, which provides more accurate location information. With exact locations, Openreach engineers can find and repair damaged equipment faster.
Openreach has also used drones to help accelerate its full-fibre rollout across rural communities and for restoring broadband connectivity when engineers are unable to do so manually (BTwatch, #232, #291, #301, and #310).
Independent, with benefits
In a previous interview with BTwatch, Lees explained that Openreach Technology was independent of BT Technology, although the Group-focused division had a role to play as a key supplier to its Openreach counterpart. That relationship will remain the same now that the former BT Technology has been split into two divisions: BT Digital, which is led by Chief Digital & Innovation Officer Harmeen Mehta, and BT Networks, which is led by Chief Technology Officer Howard Watson (BTwatch, #320 and #323).
Mehta's BT Digital is a key supplier to Openreach for IT capabilities, such as coding and "in-life management" that provides operational support to ensure IT systems are working. Meanwhile Watson's BT Networks will help with the supply of power, cooling, and space in exchanges – "all the things you need to install an equipment rack in an exchange", said Lees.
"I consider them excellent partners. They provide us really good service, insight, and outcomes", he said. "And they work alongside all our other partners through the CTIO team".
For IT, Openreach partners include Infosys, TCS, Virtusa, Salesforce, and Adobe. On the network side, partners are ADVA and Ciena for Ethernet products; ECI and Huawei for copper; and Adtran, Huawei, and Nokia for FTTP.
When it comes to IT and network strategy, Lees made clear that Openreach Technology is the master of those decisions.
"Around Clive's [Openreach CEO Clive Selley] table, I own all the decisions relating to IT and network", he said. Within his team, he said IT and network strategy recommendations are led by Hena Jalil, Director, IT, Digital & Data Portfolio at Openreach, and Peter Bell, Director, Network Technology at Openreach. "It's important that we are able to make those decisions for ourselves", he said.
FTTP supplier shares in flux
With the recent addition of Adtran to Openreach's FTTP supplier line-up, existing vendors Huawei and Nokia will have less share of network deployments over time (BTwatch, #313 and #321). But the three-vendor strategy is not driven by security concerns about the Huawei or government policy on high-risk vendors, according to Lees.
"The right way to build a network is with multiple partners … that's how you get the best price points and resilience in your network", said Lees. "Whether Huawei was in the picture or not, I would still build this network with three partners".
Currently, the fibre network build is split 50-50 between Huawei and Nokia. As Adtran equipment is deployed, each vendor will eventually have a third of the network, said Lees, which is in line with the government's policy for high-risk vendors to have no more than 35% of networks.

Michelle Donegan is an experienced telecoms writer and has been contributing as a reporter and news analyst for TelcoTitans since July 2020.