Openreach following through with full‑fibre commitment to distinguish its infrastructure capabilities from rivals.
Government putting up more money, but appears open to gigabit alternatives for quicker wins.
Openreach tempts government with 2025 win if conditions are right, but appetite for headline‑grabbing grand plan appears to be waning.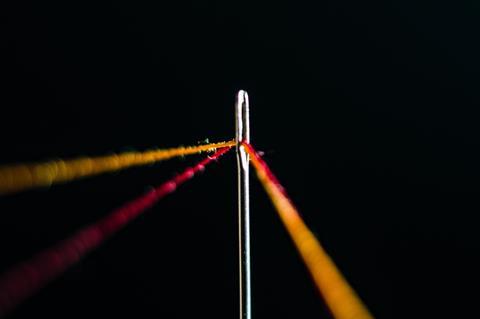 In October 2019, Openreach provided a bullish assessment on the potential benefits of a UK‑wide full fibre network infrastructure, just as the UK government appeared to dilute its earlier commitments to pursuing a vastly accelerated roadmap for delivering the technology across the country.
Coming as BT Group Chief Executive Philip Jansen undertook efforts to energise the wider BT business as a national champion and integral contributor to society (see separate report), the access services business issued its own blueprint for full fibre deployment alongside analyses of the forecast costs and benefits to the country that the project would entail.
BT recently estimated that full fibre would cost in the region of £30bn to complete in a five‑ to six‑year timeframe (BTwatch, #306), and Openreach referenced a National Infrastructure Committee estimate of £33.4bn to complete the project. However, it also stressed that the economic benefits to the nation of an expedited rollout could outweigh the costs, citing a report that it commissioned from the Centre for Economics and Business Research that put a £59bn-figure on the forecast gross value-added uplift created by completing a 2025 full fibre investment.
Openreach declared itself willing to support the project, but again "red tape and punitive business rates" were flagged as significant blockages that are strangling the business case that could convince shareholders that a faster rollout is viable for the operator.
… Openreach vision of hands-off regulation and a helping hand on investment
In its new Blueprint for a full fibre future, Openreach largely put down on paper assertions already made by management in recent months. Key points in the document included:
Calls for a supportive regulatory environment that would foster investment. Openreach asserted that addressing 90% of the UK population would be possible on commercial terms, if a suitable regulatory framework could be agreed.
Business rates were again identified as "one of the biggest blockers" to potential fibre investment.
Going beyond Openreach's current tentative aspirations to reach 15 million homes with full fibre by the mid‑2020s could also be feasible with a "turbocharged" rollout. This would be dependent on making access to public spaces and private property easier for telecoms companies.
Openreach warned the government off taking any action that could have an impact on its supply chains, stating that ensuring a diversified supply base would require continued opportunities to work with international vendors. While this is principally a reference to the prospect of restrictions on working with Chinese vendors such as Huawei, Openreach may also be mindful of Brexit impacts on its international vendor partnerships.
Openreach also made a point of praising the continued contribution of public‑private partnerships on delivering rural fibre in parallel with commercial deployments. The access services business has been highlighting ongoing relationships with local authorities, which are increasingly focused on fibre‑to‑the‑premise (FTTP) delivery (see separate report).
FTTP was described as "the most reliable, fast and future‑proof" technology available in the country, which Openreach said could be upgraded without the need for further physical intervention for as much as a century. While not explicitly mentioned, this could be a swipe at the capabilities of the Virgin Media cable network.
Openreach also highlighted its Ofcom‑mandated openness to wholesale relationships with all communications providers on equivalent terms, which marks another contrast to the current situation with Virgin Media infrastructure.
KCOM pipped Openreach to the post in being able to declare the UK's first fully‑covered FTTP city, after it completed its rollout in Hull and East Yorkshire. The network passes 200,000 premises, and the seven‑year project cost £85m according to the operator, which is the incumbent for Hull and the surrounding region. Openreach has been promoting its work in Salisbury, where it expects to pass all 20,000 premises in the city by April 2020 (BTwatch, #303).
£5bn promised for the final 20%, but time and technology targets soften
Openreach's public campaigning for fibre followed shortly after £5bn in rural broadband funding was proffered by Chancellor of the Exchequer Sajid Javid at the 2019 Conservative Party Conference, and just before the Queen's Speech at the state opening of parliament. The two speeches, which provide an insight into government plans and expectations, saw apparent confirmation of a softening of earlier declared intentions to deliver full fibre services to the entirety of the UK, by 2025 (BTwatch, #305, #306).
In the conference speech, the Chancellor said the £5bn in funds would "support rollout in the hardest to reach 20% of the country — doubling our previous commitment to support rollout to the hardest 10%". Javid suggested that the deployment would rely on a range of "bespoke solutions" that could provide gigabit broadband on a "dramatically faster timetable" than previously envisaged, although no completion dates were marked on his calendar.
Clive Selley, Chief Executive of Openreach (who had been doing the rounds of political party conferences, holding public meetings on fibre investment), welcomed the commitment while emphasising his business's nationwide remit, saying "it's great to see the government shares our desire to upgrade rural communities". Notably, as government messaging veered towards 'gigabit connectivity' references, Selley underlined the value of "full fibre technology".
Speaking at the Beyond Limits launch for the BT brand in the UK (see separate report), Group CEO Jansen had suggested that while the government's language had changed from 'full fibre' to 'gigabit speeds', it was a positive for BT and the industry that a number had been put on the government's financial commitment.
However, he did warn that more needed to be done on the regulatory side of matters before BT could change its plans, and noted that with complete certainty on fibre regulation still not expected before finalisation of the connectivity review scheduled to come into effect in April 2021, committing to any change of plans would be premature.
In the Queen's Speech, reference was made to government plans to bring improved network infrastructure to the UK, but details were vague in both the delivered text and the supporting documents.
In the speech itself it was stated that "new legislation will help accelerate the delivery of fast, reliable and secure broadband networks to millions of homes". with no reference to the 2025 timetable or the nature of connectivity to be provided.
In the accompanying background information, reference was made to Javid's speech committing £5bn to bring gigabit speeds to the most remote 20% of the country, but again, no timeframe was referenced. The words "full fibre" have also largely dropped out of standard government commitments, replaced by "gigabit‑capable".
Meanwhile, the proposed legislation may meet some of Openreach's demands for creating an amenable investment environment. There are planned changes to rules on access to property that are expected to make it easier for fibre installation in multi‑dwelling units, and amendments to building regulations that would require most new properties to be built with access to gigabit‑capable connectivity. There were also allusions to creating a favourable regulatory environment.
At the moment, however, there appears to be little government movement on rates and taxes that fibre deployment would attract, and little sign of change on the more general civil engineering and street‑works rules that Openreach has indicated can slow down progress.
Greg Mesch, the Chief Executive of CityFibre who responds to every twist and turn of fibre rollout policy with commendable regularity, welcomed the £5bn funding but also pointed to the need to minimise duplication in the provision of fibre networks in less commercially viable areas. "This is where the government can play a vital role, helping industry to be as transparent as possible about build plans, and by ensuring access to Openreach's ducts and poles is fit for purpose", Mesch said. CityFibre aims to deploy fibre to five million premises by 2025.
The Environment, Food and Rural Affairs Committee (EFRA), a select committee of the House of Commons, has also waded into the debate, saying that while it "welcomes the ambition of the new Prime Minister to deliver universal full‑fibre broadband by 2025", it is "sceptical as to whether this new target will be achieved without potentially controversial reforms". Just prior to the announcement of the £5bn funding, EFRA published a report titled An Update on Rural Connectivity that provided a fairly damning assessment on the government's record to date on achieving universal broadband coverage using both fixed and mobile technologies. "Given the continued challenges posed to rural communities and businesses, we are not confident that the government has fully grasped the extent of the problem, the scale of the challenge, or the wider cost of poor connectivity for rural communities and the rural economy," the report said. "It is currently unclear how the government intends to meet its accelerated target of universal full‑fibre broadband by 2025."
Gigabit‑capable language opens door to Virgin Media…
It is somewhat ironic that BT and Openreach have, over course of the past two years, bowed to pressure to move away from plans to deliver more generalised "ultrafast" services and towards commitments to "full fibre" only to find that government departments that had pushed for such a change have now adopted their own more generalised language.
This has resulted in Openreach becoming much more vocal on the merits of FTTP as the only sensible future‑proofed network option in order to deprecate the capabilities of the cable alternative offered by rival Virgin Media. The cableco has shown recent enthusiasm for supporting government objectives on next‑generation networks, and the launch of its DOCSIS 3.1 technology upgrade, promising 1Gbps speeds across its infrastructure, has been well timed (see separate report).
The gigabit irony will not be lost on Openreach and parent BT now that it has spent much of the last two years very painfully repositioning around 'full fibre', and jettisoning a gradualist approach anchored on G.fast (which, with copper vectoring variants, was conceivably gigabit-compliant). This came after rivals cannily convinced the government (particularly Matt Hancock, then head of the Department for Digital, Culture, Media and Sport (DCMS)) to become 'full fibre'-centric. With BT now synonymous with full fibre, rivals may be pulling another fast one with reversion to technology-neutrality. The wider BT might not be entirely concerned, though, since Consumer appears to maintain an interest in fixed-wireless access, particularly for rural access and when 5G-flavoured.
thinkbroadband provided some fairly gloomy statistics that underline the challenge of full‑fibre or gigabit‑capable connectivity by 2025. "Our tracker of how many premises need to be passed with FTTP every day to reach a 100% full fibre 2025 goal is at 12,056 premises every day without fail. With DOCSIS 3.1… this falls to around 6,000 premises a day which is a rate we see a couple of times each month, whereas the higher 12,000 figure was met perhaps once in the last two months. At the rate of building FTTP during the last six months, 15 million premises of actual full fibre is set to be reached in 2031."
… and Openreach may have fight on its hands to secure state funding
The promise of £5bn in investment was initially viewed as principally a boost for Openreach, with analysts at Numis Securities noting that the BT business "has by far the best scale economics to win most of this £5bn subsidy", and Jefferies saying such a subsidy would "transform economics and reduce dividend risk".
However, with Virgin Media pondering a UK venture that could build a new network beyond its current footprint and so bid for public money earmarked for the delivery of remote access, Openreach may face significantly stiffer competition in securing partnership contracts than it did when sewing-up the Broadband Delivery UK programme.
Morgan looks beyond fibre
Nicky Morgan, Secretary of State for DCMS, was naturally supportive of Javid's funding announcement, and made references to the importance of 5G in achieving rural broadband objectives, noting that "we must also make it much easier for industry to build, share and upgrade mobile infrastructure".
Morgan highlighted government plans to simplify planning process for mobile infrastructure, although these may be seeing resistance from local authorities (see separate report).