Access division unveils raft of GEA-FTTP discounts on connection and rental fees.
Discounts linked to FTTP marketing commitment by CPs
Vodafone UK signs up for initial coverage of 500,000 premises.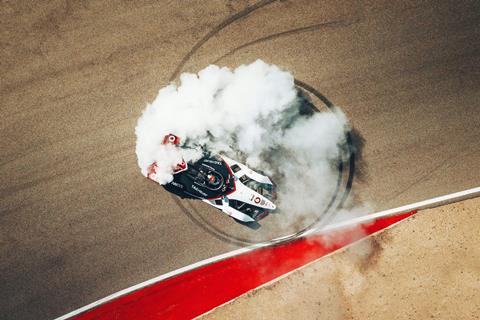 Openreach intensified efforts to jump‑start uptake of its fibre-to-the-premise (FTTP) network through the promise of discounts for communication provider (CP) customers, on the proviso that the CPs demonstrate sufficient commitment to driving the adoption of the technology.
FTTP carrot comes with strings attached
Openreach notified CPs about its "special offer" to lease FTTP capacity in Fibre Cities in early-November 2019. Discounts on both connection and rental fees are available.
There are some caveats. For a start, CPs must secure access to Generic Ethernet Access (GEA) Cablelink at the local exchange to support Openreach's GEA-FTTP infrastructure. Openreach said it will share "regular information" on its GEA-FTTP rollout in order to help CPs with planning and marketing activities.
CPs will not have complete freedom to take advantage of discounts across Openreach's entire Fibre Cities footprint, either. Instead, they restricted to a maximum of four "conurbations", which can range in size from a minimum of 10,000 premises to a maximum of 500,000.
To try and stimulate FTTP take-up, Openreach insisted that CPs must demonstrate that they are carrying out "local marketing activities" in their selected areas. CPs must inform Openreach no later than 30 June 2020, if they wish to participate in the offer.
In the face of increased competition from FTTP-driven rivals as well as pressure from the government and regulator Ofcom, Openreach introduced its Fibre First programme in early 2018, and has since increasingly focused on its full fibre rollout, as opposed to deploying G.fast, a more limited part-copper-based solution (BTwatch, #292, #293, #296 and passim). As of 30 September 2019, Openreach's FTTP network covered 1.8 million UK premises. The current aim is to cover four million UK premises with FTTP, by March 2021, and then (in the right circumstances) reach 15 million by the "mid‑2020s".
Pricing nuts and bolts
The GEA-FTTP promotional pricing will be valid until 30 September 2022, apparently regardless of when the service is initially available (although Openreach also indicated that offers will come into play no later than end‑September 2021).
The promotional rates will come into effect once a trigger point has been reached. For this to happen, Openreach must declare the FTTP infrastructure in an area that is "ready for service", and the CP must have notified Openreach that the relevant regions are ready for launch as per their rollout roadmap.
For premises new to the Openreach network (dubbed 'NTN'), connection fees are waived for a range of data products — from 40Mbps/10Mbps (downlink/uplink) through to 1000Mbps/115Mbps — provided that the connection is made within twelve months of the trigger point. Connection fees for non-NTN premises are likewise free, but only if connections are made within six months of the trigger point. Openreach offers a 50% connection-fee discount on GEA-FTTP listed prices for non-NTN premises that are connected between seven and twelve months from the trigger point.
Annual rental costs are also slashed (see below). For sake of comparison, ISPreview pointed out that the 220Mbps/30Mbps product normally attracts an annual rental of £255.36 + VAT, and that the new 1000Mbps/115Mbps product — slated to go live on 23 March 2020 — would normally cost £375.36 + VAT.
Openreach GEA-FTTP promotional pricing

Data product variant

(uplink/downlink)

Available from

Annual rental

(saving)

Saving

Sources: Openreach, BTwatch.

80Mbps/20Mbps

01/01/2020

£195.36

115Mbps/20Mbps

23/03/2020

160Mbps/30Mbps

01/01/2020

220Mbps/30Mbps

23/03/2020

23.5%

330Mbps/50Mbps

01/01/2020

£255.36

550Mbps/75Mbps

23/03/2020

1000Mbps/115Mbps

23/03/2020

£291.36

22.4%
Fostering a quick-flip environment
The economics of FTTP deployment depend to a significant degree on the ability for Openreach to switch off legacy copper‑based services, and avoid a situation where multiple networks need to be maintained. The incentivisation for CPs to quickly migrate customers to new services in order to minimise connection costs can be seen supporting this goal.
Consumer to lead the charge?
As ever, as Openreach's biggest customer, BT Consumer may be expected to be the key target market for this promotion. The retail division is already building up demand for its ultrafast services through its BT Halo push, which has priced faster connectivity at the same levels as superfast alternatives (see separate report). BT Enterprise is also promoting Halo‑branded services and raising its efforts to migrate customers to full‑fibre offerings as legacy revenue streams decline.
Openreach apparently hopes to de-risk FTTP investment by making discounts conditional on local marketing campaigns paid for by others, and Vodafone UK was quick to bite. Only days after Openreach announced its price discounts, which come into effect on 1 January 2020 and end on 30 September 2022, Vodafone struck a wholesale agreement with BT's infrastructure arm. Under the arrangement, Vodafone intends to extend its full fibre broadband network by up to 500,000 premises (homes and business) across three cities: Birmingham, Bristol, and Liverpool.
Vodafone said it will start making Openreach FTTP available to its customers in spring 2020, and that the service will grow to half a million premises by mid-2021 as the wholesale footprint expands. Encouragingly for Openreach, this is "phase one" of a strategic agreement with Vodafone. Options are available for "further phases" that could extend FTTP coverage to other places.
Openreach not the only FTTP game in town for Vodafone
Vodafone's deal with Openreach complements its partnership with infrastructure provider CityFibre. The duo is targeting FTTP deployment across twelve cities by 2021, and aims to reach "at least" one million homes and businesses in total through the partnership. The arrangement as initially agreed would see Vodafone UK, which is seeking to beef up its fixed-line broadband presence, gain initial exclusivity to market services over the FTTP connections laid down by CityFibre. In return, the operator has agreed to a ten‑year, 20%-minimum take‑up commitment.
However, in recent weeks it appears that CityFibre, under its new Goldman Sachs‑led owners, is looking to step back from exclusivity commitments, and to persuade Vodafone to revise the terms so that CityFibre can attract other wholesale customers, such as Sky and TalkTalk. The altnet is said to be offering Vodafone improved commercial terms to secure the revision, although it is not clear whether Vodafone is responsive to a change that could increase competition. However, opening-up the nascent network to other wholesalers could also help CityFibre accelerate its rollout, which is apparently lagging Vodafone expectations.
CityFibre is in talks to acquire TalkTalk's Fibre Nation venture, which currently offers full-fibre services in York and had sketchy plans for further expansion, for a reported £200m. This deal was apparently near completion before being delayed due to the uncertainty on investment cases created by the Labour Party's proposals for Openreach nationalisation (see separate report).