Engineering innovation and rural trials are adding to Openreach's efforts to convince authorities and the public that it is a committed contributor to the development of a full‑fibre UK.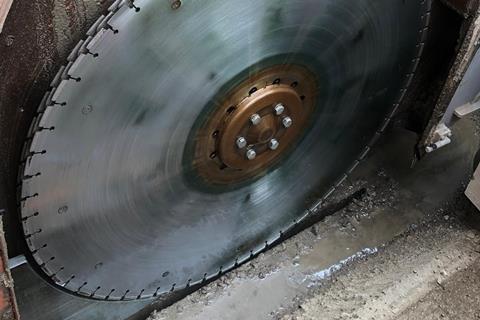 As BT Group jostles to position itself as a trusted partner in the delivery of future‑proofed infrastructure against a backdrop of political promises and demands, and heightened competitive pressure, Openreach unveiled a pilot programme intended to demonstrate its commitment to accelerating rollout in remote areas of the country.
The access services business is undertaking a series of trials testing a range of tools and techniques hoped to reduce the cost of providing coverage to areas beyond places currently within the realm of a commercial deployment. The first stage of testing is to see 50,000 residential and commercial sites across 13 villages and small towns connected to full fibre, with some work set to be completed by the end of 2019, and half the intended footprint covered by the end of the current BT financial year in March 2020.
Openreach indicated that, if the latest trials are successful, "potentially hundreds of thousands more" premises in locations not likely to be covered by commercial deployment could be added to Openreach's Fibre First programme. As ever, Openreach added the caveat that its plans are dependent on a regulatory environment it considers friendly towards investment.
"We know that around 10% of the country will need the support of public subsidy, but these trials will help us test a bunch of new techniques that could help us in other rural areas. The trials will also give us a much clearer picture of what the technical challenges in these kinds of rural areas are. "

— Clive Selley, Chief Executive of Openreach.
Openreach said its fibre‑to‑the‑premise (FTTP) network now covers 1.8 million premises, with around 23,000 further premises passed each week (suggesting a current run-rate of 1.2 million a year).
According to the Office for National Statistics, around 11 million people in the UK, or about 17% of the population, live in rural areas. The government recently pledged £5bn to fund broadband rollout in the "hardest to reach 20% of the country".
Techniques on trial
Openreach is testing various tools and techniques in the pilot as part of efforts to reduce FTTP deployment time and cost:
Diamond cutter: a specialised trench digging tool described as a giant rotating circular blade with diamond embedded in the metal coating on its edge. This is said to be more effective at slicing through roads and pavements, and leaving a channel into which the machine simultaneously feeds tubing for fibre‑optic cabling. The specialist kit can install 700 metres of cabling a day — reportedly more than 20-times that of more traditional methods.
Remote nodes: specially-adapted roadside cabinets are expected to enable Openreach to deploy fibre‑optic cables directly over a substantially longer distance. Equipment installed inside the cabinet has the capacity to connect more than 1,000 premises.
Micro‑ducting: the use of specialist digging tools to excavate a small trench along pavements that can accommodate fibre‑optic cables without using any other specialised equipment, saving time in deployment and build cost. The technique is expected to prove particularly useful in areas where current copper cables are buried directly in the ground, and straight replacement would be difficult or costly.
Ground Penetrating Radar (GPR): a transmitter is used to send pulses of high‑frequency radio through the ground, the behaviour of which reveals objects hidden underground via a receiving antenna, to create a digital 'picture' to help engineers map out a clear route for new cables. GPR is said to be particularly helpful in supporting micro‑ducting.
Mobile planning with Orion: Openreach developed the Orion digital mobile planning tool with the goal of enabling engineers to review and update information about the network rollout using a tablet, rather than relying on paper records, which can quickly become outdated.
GeoRipper: specialist digging equipment used for trenching soft ground such as fields. A chainsaw‑like blade carves a narrow trench, allowing engineers to lay small fibre cables to distances of up to 150 metres. The GeoRipper is said to speed up the digging process by ten times, compared to digging manually.
The first 13 villages are Cranfield (Bedfordshire); Tarporley and Mickle Trafford (Cheshire); Okehampton and Ottery St Mary (Devon); Lundin Links (Fife); Seal (Kent); Hesketh Bank and Parbold (Lancashire); Kentford (Suffolk); Lingfield (Surrey); West Calder (West Lothian); and Flockton (Yorkshire). In November 2019, thinkbroadband reported that it had found two of these areas where FTTP services are now available: West Calder and Kentford. It also noted that work has started in all other villages, apart from Hesketh Bank, Ottery St Mary, and Parbold.