BT CFO maintains Openreach contribution to the Group is undervalued, but that greater clarity and continued messaging on the progress of the fibre rollout could change perceptions.
With all physical network assets tied to the BT pension and Openreach now effectively a services business, any attempt to bring in private equity to crystallise value would be far from a quick fix.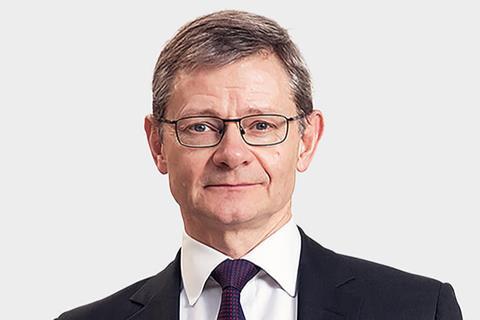 Speaking at the Goldman Sachs Communacopia Conference in September 2020, Simon Lowth, BT Group Chief Financial Officer, downplayed the prospect of inviting external investors to take a share of the operator's legally separate access services division Openreach.
Lowth recognised that investment could help crystallise the value of a business that he considers under‑appreciated, but warned that the complications surrounding any stake sale would be considerable, and would risk distracting management from the development of a viable full‑fibre service at a critical time in its development.
Underappreciated Openreach
Lowth reiterated BT's belief in the value to Openreach — and the Group more widely — of the ongoing rollout of fibre, and the expectation that a 10%–12% return on investment is comfortably within reason.
Alongside anticipated higher (unregulated) pricing for the faster and more reliable service, the Openreach cost base is expected to fall with a "fundamental" and "transformative" change stemming from the removal of the copper network, which demands ongoing manual intervention, and a significantly larger estate of exchanges. Lowth also noted that while there is a substantial upfront capital expenditure commitment entailed in the deployment, once build costs drop out the Group will be left with a "massively strong in cash‑generating, long‑term predictable asset".
Despite reiterating this future benefit, Lowth recognised that the optimistic message does not appear to be landing with investors, and is "clearly not reflected in our share price today".
Lowth said that Ofcom's final decision on future regulation around fibre, expected to come into force in April 2021, will provide a degree of clarity on Openreach's value, but he also conceded that BT needs to do more to explain its position. Openreach, meanwhile, will need to demonstrate continued momentum in scaling up the fibre build while lowering costs. Furthermore, the Group is relying on retail communication providers embracing ultrafast services and driving uptake to prove the worth of Group investment. Although BT Consumer can be counted on, on this front, recent comments from TalkTalk criticising Openreach's volume propositions suggests that a helping hand from external providers cannot be guaranteed at this stage (see separate report).
Assets still entwined, despite legal separation
Lowth did not entirely rule out seeking external financing and recognised that bringing in one or two external investors into Openreach could provide low cost capital while also demonstrating the value of the Openreach asset to the broader market. However, Lowth was also mindful that such an approach could mean that new investors are benefitting from BT's perceived undervaluation while existing shareholders lose part of a high‑quality asset without realising its proper value.
There are also practical considerations, with additional work needed to go beyond the existing legal separation of Openreach in order to adequately isolate assets and systems and make a sale viable. Lowth highlighted that Openreach as it currently stands as a limited company is a service business and does not own the infrastructure assets it maintains and delivers.
The pension deficit would also need to be factored into the equation, and steps would need to be taken to de‑risk the fund in light of ownership changes. Lowth suggested it would be a complicated exercise to ensure that the BT Pension Scheme — underpinned by the value of Group assets, including the final mile network — is not negatively impacted by having new stakeholders within Openreach that would have their own claim over infrastructure.
With these two issues to solve, Lowth concluded "it's not the right time" to be considering looking externally for Openreach fund