Local authority deals quickly pivoting to FTTP as momentum gathers, with BDUK gainshare in support.
Challenge of full-scale fibre illustrated by significant cost per home passed for remote fibre installations.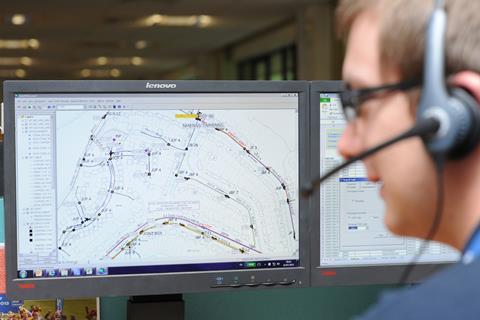 Amid growing pressure from the government to achieve full‑fibre (or at least 1Gbps) coverage on a heavily accelerated timetable, and in the face of rising competition from rivals building alternative fibre‑to‑the‑premise (FTTP) networks across the UK (BTwatch, passim), BT and Openreach are clearly keen to highlight their activities at the coalface of FTTP deployment.
This has seen the access services business draw considerable attention to its work with local authorities across the UK.
While existing public‑private partnerships are generally considered outside the Openreach Fibre First project, close relationships with local councils are an important element of progressing with fibre deployment on a large scale.
The latest spate of partnerships and projects also feeds into evolution of the now-renamed Building Digital UK (BDUK, previously Broadband Delivery UK) projects, with local authorities increasingly seeing the opportunity to adopt FTTP as they tackle the most challenging areas in which to deliver broadband connectivity.
Sheffield held up as an example of flexibility
Sheffield City Council is a recent example of Openreach collaboration, with the authority signing a Digital Connectivity Charter, with the declared aim of deploying a full‑fibre network as "fast as possible".
A key element of the charter is the promise by the network provider to minimise the amount of construction work required, reusing existing ducts and poles where possible to avoid disruption to the running of the city.
In return, noted Matthew Hemmings, Fibre and Network Delivery Director for Openreach, the council are "being more flexible with how we work together on wayleaves and permit applications" in pursuit of a common goal.
Sheffield was among the 36 towns and cities that were added to Openreach's FTTP deployment programme in August 2019. As of October 2019, over 100 locations across the UK have been flagged for participation in the programme over the next 18 months (although many locations could be described as suburbs or outposts of a tighter batch of major cities).
The new charter signed with Sheffield's council complements the Superfast South Yorkshire (SFSY) programme, a partnership comprising Barnsley, Doncaster, Rotherham, and Sheffield, the UK government, and Openreach. In September 2019, Openreach said the project had completed its £27m contract to deploy "faster broadband" to almost 95,000 premises. In phase two, SFSY aims to upgrade close to 10,000 premises, "with the majority set to benefit from FTTP", involving a further £10m investment.
Scotland and Kent among programmes showing investment evolution
Openreach also partners local initiatives to support fibre rollout in remote and rural areas that are deemed commercially-unviable for operators.
Digital Scotland, the government‑backed programme to bring fibre broadband to remote areas of Scotland, highlighted the latest impact of gainshare repayments from BT Group on its rollout plans. Digital Scotland was initially designed to bring "superfast" speeds to 96% of the Scottish population, but is now evolving towards the delivery of FTTP solutions. Due to high uptake of previously rolled out fibre‑to‑the‑cabinet services, which at around 50% considerably surpasses the 20% penetration levels needed for the programme to trigger clawback clauses, Digital Scotland has agreed a reinvestment plan that will see Openreach spend £17.8m to bring FTTP to around 6,000 additional homes and businesses in Scotland (suggesting a cost of around £3,000 per-premises passed). The new programme is set to run until March 2021.
Openreach is also to deploy FTTP to a further 5,000 premises in Kent as part of a £4.5m investment by Kent County Council (KCC) and the Department for Digital, Culture, Media and Sport (DCMS). The move forms part of the Making Kent Quicker Project funded by KCC and DCMS. The council has also pledged £2.8m to 'top‑up' the government's Rural Gigabit Voucher Scheme, which is run by BDUK. The Kent Top‑Up Voucher enables local homeowners to apply for funding of up to £2,500, compared to £1,500 in other areas of the UK.
During his speech at the Conservative Party conference on 30 September 2019, Chancellor Sajid Javid committed a further £5bn to improving broadband access in remote parts of the country. The government has already said it is investing £650m in full‑fibre broadband with a focus on rural areas (see separate report).
Other recent Openreach endeavours to support fibre broadband infrastructure deployment at local and regional level include:
Creation of the Openreach Cymru Wales Board to support fibre investment, with Cardiff, Swansea, and Barry included in the first tranche of Openreach's 'Fibre First' locations.
An agreement with Croydon Council to extend full‑fibre coverage to more council tenants and leaseholders in Thornton Heath.
Completion of the six‑year Connecting Cheshire programme, led by the four Cheshire local authorities and Openreach, involving £20m funding to reach an additional 100,000 premises (BTwatch, #253 and passim);
Extension of the Connecting Cumbria partnership between Cumbria County Council and Openreach to roll out FTTP networks to more than 2,000 homes in harder‑to‑reach rural areas (BTwatch, #252 and passim).
Dorset County Council voted to raise the public funding contribution to the ongoing Superfast Dorset project by £5m in September 2019. Openreach is the infrastructure-provider for the fibre rollout, and the additional budget is expected to see an additional 2,000 homes passed with FTTP technology.