Openreach stalls boardroom re-jig to add more full-fibre expertise amid concerns of growing BT influence.
Strategic thinker Sherman considered a risk to Openreach independence by key CP customers, although Ofcom management said to be on board.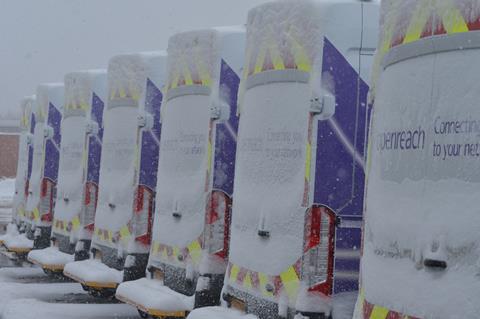 Openreach shelved plans to add full-fibre muscle to the boardroom, evidently to quell concerns that BT Group would gain too much influence.
According to the Sunday Telegraph, Mike McTighe, Openreach Chairman, was looking to appoint Michael Sherman, Chief Strategy & Transformation Officer at BT Group, as a director. McTighe had argued with "industry peers" that the addition of Sherman to the Openreach board would speed up and strengthen decision‑making as BT's infrastructure arm navigated investment in full fibre upgrades. These appeals seemed to fall on deaf ears, however. Following protests from some Openreach customers, including pay-TV giant Sky, McTighe put his planned boardroom re-jig plans on hold for a year. The idea, it seems, is to use the time to build up more trust in Openreach.
Some Openreach executives were also apparently concerned by the potential for more parent company influence, perhaps envisaging Sherman calling the shots on full-fibre investment. According to the Sunday Telegraph, McTighe nonetheless secured "informal backing" from Ofcom and "other major players" to add Sherman to the Openreach board.
Another McTighe initiative was to appoint a new non-executive director to bring more infrastructure industry experience on board. It was not clear if this decision will be reviewed on the same one-year timeframe as the Sherman proposal.
Sherman has been something of an éminence grise within BT since his arrival in 2018. However, a notable public appearance at FTTH Conference earlier in 2019 (which also featured McTighe) saw Sherman squabble vigorously with CityFibre's Greg Mesch about the fate of altnets and the overall environment that operators would be working in as fibre becomes more prevalent (BTwatch, #303). BTwatch had noted at the time that Sherman appeared willing to conflate the interests of BT Group and Openreach in a manner that could irk communications providers.